 21-year-old Australian Nick Kyrgios is confident in the Aussie's and believes that they can make it all the way and win the Davis Cup.
The green and gold of Australia advanced to the semifinals of the World Group after defeating their bitter rivals USA 3-2 in Brisbane over the weekend. The team from Oceana will now face the underdogs Belgium in September, who have yet to lift this trophy.
Kyrgios leads Aussies charge, Thompson remains unbeaten
Nick Kyrgios, ranked number 15 in the world led the charge for the Australians, beating the likes of John Isner and Sam Querrey in the rubbers tie, which gained them a valuable two points.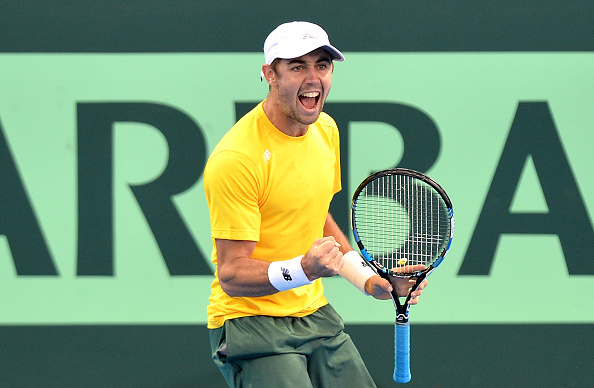 However, he didn't do it all on his own as rising star Jordan Thompson has taken the weight off Kyrgios' shoulder. Thompson, who only made his debut in February stunned Jack Sock in the opening rubber, winning in straight sets on day one. The 22-year-old is undefeated so far in his short stint on the Davis Cup team. When the Aussies played the Czech Republic, he beat Jiri Vesely and Jan Satral on the grass of Kooyong.
"I think we can win it"
Speaking about Novak Djokovic, Lucas Pouille, and Belgium's David Goffin, Kyrgios said, "I think we can win it. I've beaten every other singles player,'' as quoted by The Courier Mail.
He then spoke about his teammate, Jordan Thompson. "Everything needs to fall into place. But it's not easy to beat Thommo (Jordan Thompson) over five sets. He's got the heart of a lion.''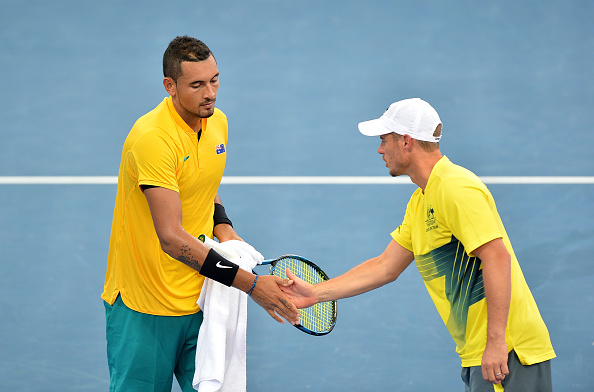 Davis Cup captain and two-time winner, Lleyton Hewitt agree with the words his star player says.
The two-time Davis Cup and Grand Slam champion Hewitt went on to say, "We have a good shot (of winning this year). It's hard to beat a team that wants to be there and pushes each other."