 The Czech Republic has won the Fed Cup for five of the past six years, though the three-time defending champions have been forced to name a weakened team for their semifinal clash against the USA in Tampa next weekend.
With Petra Kvitova out due to the injuries she sustained after being attacked in December, Petr Pala is also without Karolina Pliskova, Barbora Strycova, and Lucie Safarova as he aims to lead the nation to a sixth Fed Cup title in this decade.
The Czech team for the semifinal is headlined by Katerina Siniakova, who won the title in Shenzhen earlier this year, who is joined by Krystina Pliskova, Denisa Allertova, and Marketa Vondrousova.
Siniakova the only player to stay in the team, joined by two Fed Cup rookies
The Czech team got their title defense off to a good start in February, with Siniakova being the only player to still be in the squad. The Shenzhen Open champion, who is likely to play in the singles rubbers, played alongside Safarova in the dead doubles rubber (which they lost) will be playing in a singles rubber for the first time if she plays; the singles spots have been taken by either Kvitova, Karolina Pliskova, or Strycova in the past couple of seasons.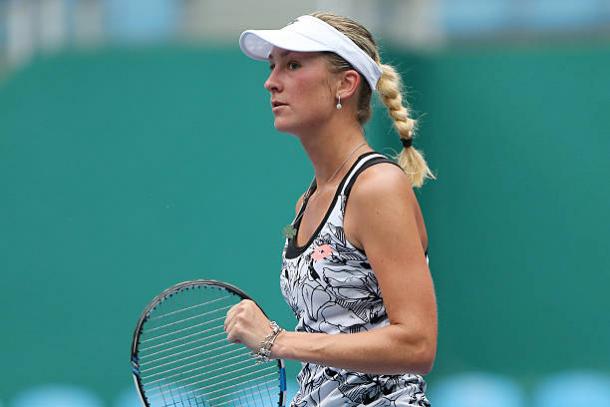 Aside from Siniakova, Allertova is the only other person in the team to have played in a Fed Cup tie, with Pliskova and Vondrousova receiving their first nominations. Allertova has been nominated three times, though her only previous playing experience came back in a dead rubber doubles tie against Canada in 2015.
It will be interesting to see how Vondrousova and Pliskova adapt to their first Fed Cup nomination. Pliskova, who has been largely overshadowed by her twin sister in recent years, has had a relatively strong season so far and will be dangerous to face. Meanwhile, Vondrousova, who is yet to turn 18, has been in good form on the ITF circuit this season, winning two titles, and will likely revel in the experience.