Former world number one, and seven-time Grand Slam champion, Justine Henin has seemingly criticised the move by three tournaments to hand the returning Maria Sharapova a wildcard, as well as praise her countrymen, Steve Darcis and David Goffin, for their heroics in the Davis Cup, saying that they can lead their nation to victory.
Henin, who won seven of her ten meetings against Sharapova, who is returning to the sport in 13 days time after a 15 months ban for taking Meldonium, said that it was unfortunate that tournaments were attracted by big names, and said that she doesn't "tolerate" the backing the Russian has received.
However, she also praised the recent efforts of Goffin and Darcis, calling Goffin "amazing" and saying that Darcis was "always there" for his nation despite personal issues.
Henin on Sharapova's return: "The situation is delicate"
Sharapova has so far received wildcards for the Porsche Tennis Grand Prix (where she will return later this month), the Mutua Madrid Open, and the Internazionali BNL d'Italia. She has won all three tournaments in the past, though it is still unknown whether she will receive a wildcard for the French Open; a tournament she won twice, and Henin won four times.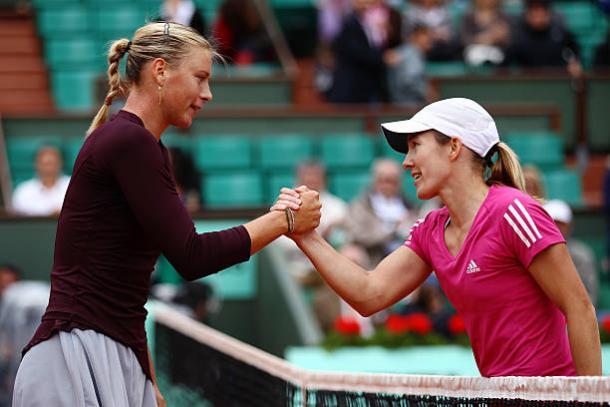 Henin, who beat Sharapova twice at Roland Garros, said of Sharapova's case, "The situation is delicate. Unfortunately tournaments are attracted by big names and by what players did in the past," adding "Personally I don't tolerate it." The Belgian also commented that Sharapova was responsible for her situation, and that she is unsure what sort of reception the five-time Grand Slam champion will get.
On Belgium's Davis Cup chances: "They can surely win the title"
Belgium are in the Davis Cup semifinals for the second time in just three years, having previously made the final in 2015, and Henin, who won the Fed Cup for the nation in 2001, has stated that Goffin and Darcis can lead the nation to the Davis Cup title for the first time.
"The level is not as high as in Grand Slams", she commentated, also pointing out that the absence of other top players, as well as the choice of surface, could help her nation win the competition for the first time.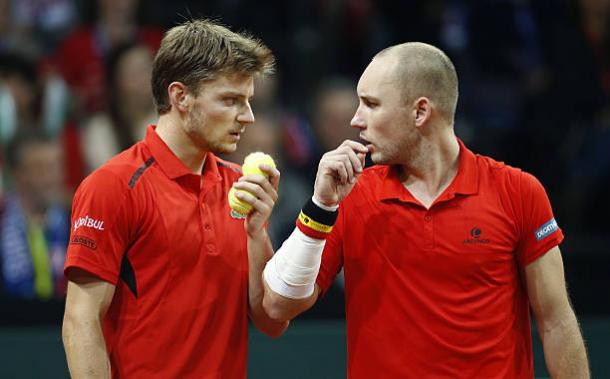 Henin also individually praised David Goffin and Steve Darcis, the two leading male Belgian players. On Goffin, she commented that "he competes with the best of players" and that has contributions to the team were "amazing", whilst she praised Darcis for overcoming his daughter's illness, as well as injuries, saying it is impressive how he has "overcome" them.