 Former world number two and two-time Wimbledon champion Petra Kvitova could be back on court sooner than expected, as she revealed on Instagram that her progress after being the victim of a knife attack is going quicker than expected.
After original fears that the attack could end her career, which were later downgraded to potentially missing the whole of 2017, Kvitova revealed in her announcement on Monday that she has entered the draw for the French Open, where she is a former semifinalist, so she can give herself "every last opportunity" to play at the second Grand Slam of year.
The Czech, however, did throw caution to wind, saying that there were no guarantees that she would be ready in time for Roland Garros, though her statement does raise hopes that the widely-popular star will be back in action at some point this year.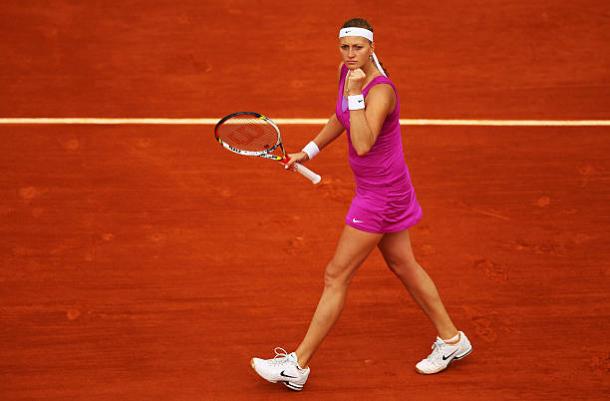 Kvitova's best result at the French Open came in 2012, falling in the semifinals to eventual champion Maria Sharapova. The Czech made the third round last year, falling to Shelby Rogers.
Positive news comes after month social media absence
It had been almost a month since Kvitova last posted on social media, with her last messages marking the three-month anniversary of the attack which lead to her having a three hour operation to mend damaged tendons in her left hand, though her return today, and the news she divulged, is undoubtedly a positive for someone who is well-liked and respected by her fellow players and fans alike.
In the statement announcing that she was entered into the French Open, which was published on Instagram and shared on Facebook and Twitter, the two-time Wimbledon champion said that "I had made good progress in my recovery process", later adding that she wanted, "give myself every last opportunity to be able to compete at one of my favourite events."
However, she did add that there were no guarantees that she would be ready to return in time for the tournament, which begins on May 29th, though the news her rapid progress does seem to suggest that a return in 2017 is certainly on the cards.