 Romanian Fed Cup captain and former world number one Ilie Nastase has refused to apologize to his British counterpart, Anne Keothavong, and world number seven Johanna Konta for a series of foul-mouthed insults.
Nastase called the pair "f****** b*****s" after Konta complained about crowd noise during the Fed Cup encounter on Saturday.
He was ejected from the World Group II play-off in Romania and continued to abuse the umpire as he trodded under the stands.
Nastase is already under investigation from the International Tennis Federation (ITF) for a crude remark in relation to Serena Williams' recent pregnancy.
Remorseless
Speaking to the Daily Mail, he said: "I don't regret it and they can send me to prison if they want - I don't care.
"I was just trying to promote the interest of my girl. The English player just stormed off without even asking permission to leave the court and I admit that's when I called her a b****.
"I don't even get paid for being team captain. I don't give a s*** if they fine me or don't let me sit in the captain's chair.
"Remember I was world number one. If you throw someone out who was a world number one, it's not good for tennis."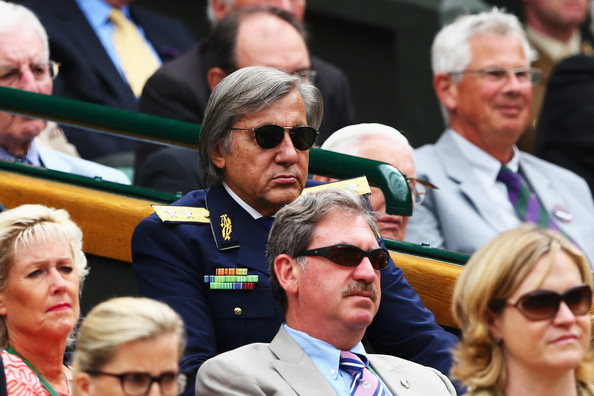 The incident
Romania felt aggrieved that the umpire allowed Team GB to temporarily halt the match because Konta was shook by Nastate's assertions.
Simona Halep quickly ran down to the court to urge the crowd to calm down as Konta trod off the court tearfully.
Play eventually resumed and the British number one dispatched Sorana Cirstea, who accused Konta of gamesmanship, 6-2 6-3.
But Great Britain could not build on that victory after Halep knocked off Konta, 6-1, 6-3, and Irina-Camelia Begu squeezed past Heather Watson, 6-4, 7-5.
The defeat extends Britain's stay in the Europe/Africa Zone.