2017 has been a good year for the former world number one Rafael Nadal. The Spaniard endured two injury-plagued campaigns in the last couple of years, nonetheless, Nadal has rediscovered his best form, which has led him to reach a tour-high of five finals this year, which is a remarkable achievement for the third seed. Nadal claimed his tenth title in Monte Carlo last week, and he will be chasing a record-extending tenth title at the Barcelona Open, setting the tone for the clay court season, and on current form, Nadal is the favorite to win the French Open for the tenth time.
However, before Nadal can think about claiming his second title on the European clay courts in 2017, he will face, fourth seed Dominic Thiem in the final. The 23-year-old Austrian will be competing in his 12th final on the ATP World Tour and he has a good record in finals by winning eight and losing just three. Thiem advanced to the semifinals of the French Open last year but was completely outplayed by former world number one Novak Djokovic, who went on to win the title. Thiem has competed in finals on all three surfaces but clay is the surface he has excelled on with nine of his 12 final appearances coming on the red dirt.
Nadal's route to the final
The nine-time champion has been in scintillating form this week in Barcelona. The Centre Court in the Spanish city has been renamed after Nadal, known as Pista Rafa Nadal. Nevertheless, the 14-time Grand Slam champion received a bye in the opening round and he hasn't been resting on his laurels as his quest for a tenth title in Barcelona begun against Brazil's Rogerio Dutra Silva. The Spaniard's title defense got off to a good start as he crushed the Brazilian, 6-1, 6-2. In the following round, Nadal was up against former world number 10 Kevin Anderson who upset Nadal's compatriot David Ferrer in the previous round. The former world number one advanced to his sixth quarterfinal of the year dispatching Anderson in straight sets, and in the quarterfinals, Nadal was pushed in the opening set by Hyeon Chung but it was a 7-6 (4), 6-2 victory to advance to the semifinals. In the semifinals, the world number five dispatched Horacio Zeballos, 6-3, 6-4 to reach his 106th career final.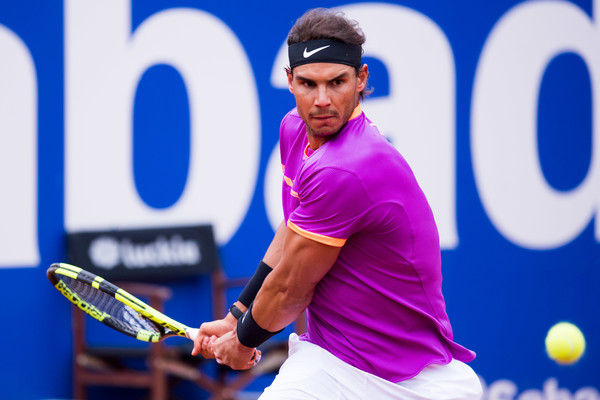 Thiem's route to the final
Last year's French Open semifinalist also recieved a bye in the first round as the fourth seed. Nevertheless, Thiem's form in Barcelona has shown why he is a future Grand Slam champion. Thiem dispatched Britain's Kyle Edmund and Dan Evans in straight sets to reach the quarterfinals. Thiem put on a clinical performance in the quarterfinals against Japan's Yuichi Sugita who was a lucky loser. The world number nine dropped his first set of the tournament against world number one Andy Murray, who was participating in Barcelona for the first time since 2012. Murray's return in Monte Carlo was a bit too early for the Brit as he was not fully fit, nonetheless, Thiem recorded his first victory over in Murray and his third victory over a Brit in this tournament in three sets, advancing to his ninth final on clay courts.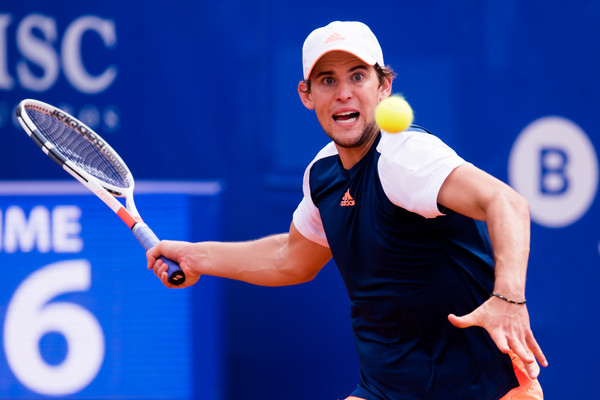 Their history
Nadal and Thiem have met on three occassions with all of their encounters coming on clay courts. The defending champion defeated Thiem in their second round meeting at the French Open in 2014, 6-2, 6-2, 6-3 en route to winning his 14th and most recent Grand Slam singles title. However, the fourth seed gained his revenge in their semifinal clash in Buenos Aires, 6-4, 4-6, 7-6 (4) last year en route to winning that title. The 30-year-old regained the lead in their head-to-head by defeating Thiem in their third round meeting at the Monte Carlo Rolex Masters last year, 7-5, 6-3, which Nadal went on to win his ninth title in Monte Carlo.
Who clinches the championship?
Nadal will be competing in his 106th career final and the current world number five has a good record in finals. The defending champion has won 70 finals and lost 35 finals in total, which is a good conversion rate. The former world number one's playing tennis full of confidence at the moment, and he should clinch a record tenth title in Barcelona. The Spaniard will need to serve well in this final and avoid playing to Thiem's backhand as it the Austrian's stronger weapon, and he demonstrated against Murray, how devastating of a weapon that can be.
Thiem is a good defender like Nadal and the 23-year-old can be an aggressive baseliner, his groundstrokes are solid and are one-handed backhand is a strong weapon. The eight-time tour winner has got good endurance, and he is very good at extending the points in a rally, tiring out his opponents and getting the upper hand in these points. Thiem's serve is a good weapon but it is not as good as the third seed's serve. Nadal is a very good returner on this service and he has had some joy coming to the net and putting away volleys.
This final will take place on Pista Rafa Nadal at not before 4pm local time, and this final has the potential to be an instant classic.
Prediction: Nadal in three sets.