A battle of unseeded players at the J&T Banka Prague Open would not be as spectacular and intriguing as the match-up between Kristyna Pliskova and veteran Jelena Jankovic, who required a wildcard into the draw this year. In what seemed like a boring clash between two players outside of the top 50 in the rankings, never would we expect such a blockbuster meeting awaiting for us in the first round of Prague.
It has been a breakthrough season for the left-handed Pliskova thus far, who reached a career-high ranking of 52 this year. Putting in some consistent performances this year saw her defeat players such as Roberta Vinci and Daria Kasatkina, and was one point away from defeating then-world number five Dominika Cibulkova at the BNP Paribas Open. It has been no doubt that Pliskova has been gradually improving over the recent years, after winning her first ever WTA title in Tashkent last year.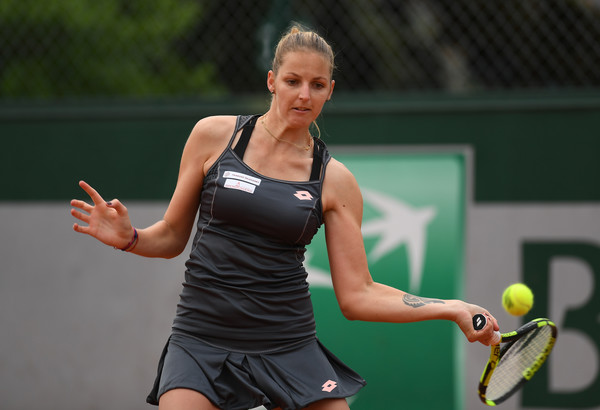 However, the Czech had some poor results last year on clay as she failed to win a single WTA main draw match on the surface last year, but she would want to improve her record on the surface to rise further up in the rankings. She got off to a poor start to this year's clay season when she lost the crucial deciding rubber in doubles for Czech Republic against the USA in the semifinals of the Fed Cup, causing them to lose before the final for the first time since 2013.
Whereas, it was a completely different case for Jankovic as she continued to fall in the rankings with injury problems still hindering her. Falling at the first hurdle in six different tournaments this year, Jankovic's season can be described with nothing but disappointing and lackluster. Her only Top 50 victory was over Laura Siegemund at the Australian Open, where she eventually lost in the third round against fellow veteran Svetlana Kuznetsova.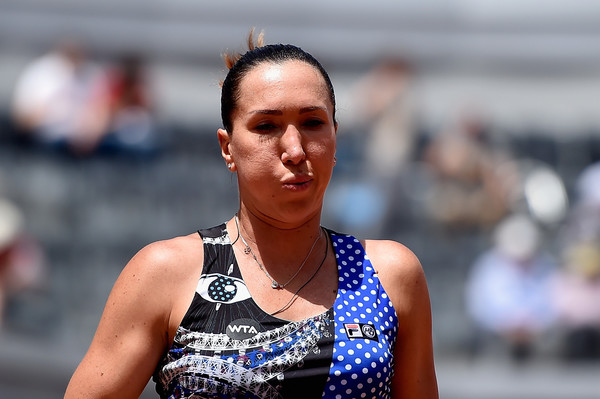 Similar to Pliskova, Jankovic also lost all her clay court matches last year (Pliskova won qualifying matches), which included a streak of four consecutive losses, spanning from the Madrid Open all the way to Gstaad. The Serbian's only clay court tournament this year was in Charleston, where she fell in the second round as she was outclassed by Samantha Stosur in straight sets.
Who wins?
On paper, this seems like a tight match as only two spots separate them in the rankings. In fact, judging by their style of play and recent results, it will indeed look to be quite an intriguing match-up.
Kristyna Pliskova plays an aggressive style of tennis, just like her twin sister Karolina. She would look to dictate play with her strong serve and follow it up with bullet-like groundstroke. Having to play a counterpuncher like Jankovic is, Pliskova would find it quite frustrating if the veteran is able to get her powerful shots back every single time, and therefore she has to keep her mind focused and not let her emotions get to affect her game at any point of time.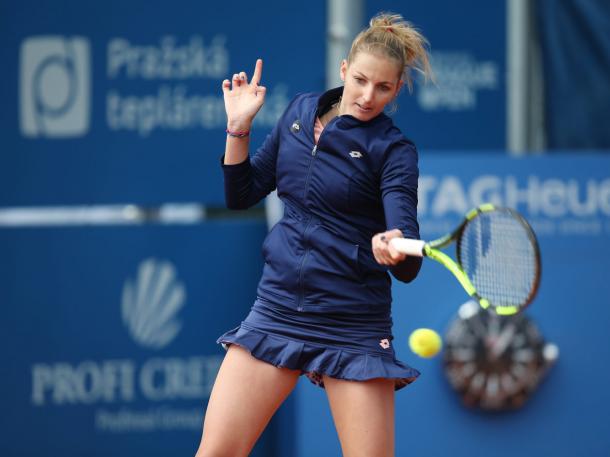 Coming to the net to finish off the points would be recommended for the left-handed player as Jankovic will face a big challenge in beating her at the net. Utilizing her solid groundstrokes, Pliskova should try to move Jankovic all around the court to tire her as much as possible and also to force errors out of her, increasing her chances to triumph in the match. Last but not least, Pliskova's serve would be crucial in this match-up as her lefty serve advantage would work well on clay, and she should try to have a high first serve percentage throughout the match.
Jelena Jankovic would have to make sure her own baseline game is solid enough to fend off Pliskova's groundstrokes, and she would have to rely on the famous weapon of her game to triumph, which is her backhand. Her backhand can produce some excellent shots and will save her from trouble at times. Considering Jankovic is a counterpuncher, she would like to extend the rally as long as possible since she is mainly waiting for the errors made by Pliskova and also try to max out her stamina so that the Serbian can triumph in the baseline rallies.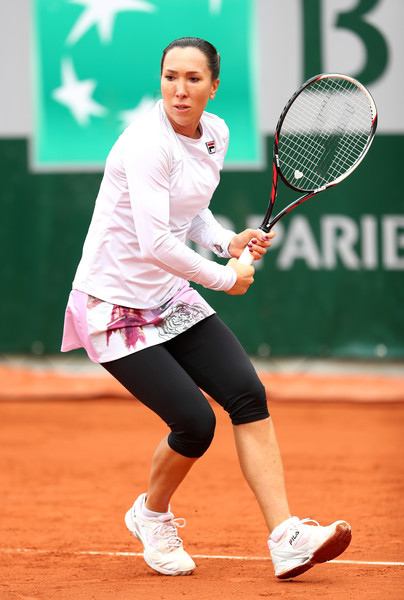 Occasional drop shots can do the former World Number One good, as her net game is quite decent too, considering she won a Grand Slam in Mixed Doubles back in 2007. Jankovic would have to buck up on her serve since it is the main weakness of her game currently, and try to prevent it from being attacked by Pliskova often. Some "moonballs" can also be effective at times since the Czech will have trouble with those high balls just right behind the baseline.
Prediction: [WC] Jelena Jankovic d. Kristyna Pliskova in three sets