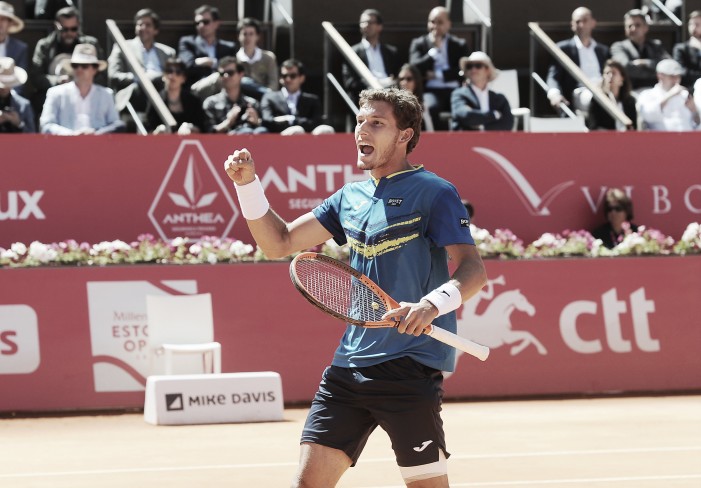 Millennium Estoril Open 2017 is two days away from its end. This Saturday it's the day to decide who will be in the final and who can have the chance to take the champion trophy home. There are only matches on Stadium Millennium.
Stadium Millennium
Ryan Harrison/Michael Venus vs. Ariel Behar Aliaksandr Bury
Ryan Harrison and Michael Venus are the responsible for the knock out of the first seeded double, Sam Groth and Robert Lindstedt. In their path to the semifinals, they also defeated Carlos Berlocq and Sergio Galdos. Ariel Behar and Aliaksandr Bury passed through Frederico Ferreira Silva and Gastão Elias in the first round and kicked off Purav Raja and Divij Sharan in the quarterfinals. The winner of this two doubles team will face David Marrero and Tommy Robredo in the final.
Prediction: Ryan Harrison and Michael Venus in three sets.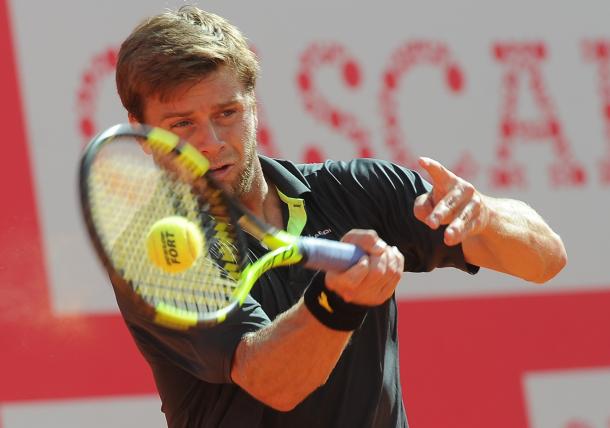 [1] Pablo Carreno Busta vs. [WC] [4] David Ferrer
Pablo Carreno Busta and David Ferrer faced each other only once, in Wimbledon 2014. David Ferrer won in four sets 6-0 6-7(3) 6-1 6-1. Before coming to the Millennium Estoril Open, Ferrer was on a five-match losing streak and this are his first semifinals since Viena in October 2016. Carreno Busta has already won 20 matches this year, losing only 11. He made the final in Rio de Janeiro and the semifinals in Buenos Aires, São Paulo and Indian Wells. The 25 years old player lost in the final here last season.
Prediction: Pablo Carreno Busta in three sets.
[3] Gilles Muller vs. Kevin Anderson
Gilles Muller has already conquered a title this year, in Sydney. In Monte Carlo, he lost in the second round to the world number one Andy Murray 7-5 7-5. Kevin Anderson is in his first semifinals of the season. They faced each other four times and their head-to-head is 2-2. The players never met on clay.
Prediction: Gilles Muller in three sets.