 In just her second tournament back after her suspension from tennis, Maria Sharapova faces a very dangerous opponent in Mirjana Lucic-Baroni, the 17th seed of the tournament. This match-up would unbelievably be the first round of the Mutua Madrid Open, where all the seeds do not receive a bye. It would be her toughest challenge other than her loss against Kristina Mladenovic thus far as the veteran had an excellent season this year, reaching her second Grand Slam semifinal in her career and reaching a new career-high ranking. Meanwhile, Sharapova achieved her own great result in her comeback tournament after reaching the semifinals at the Porsche Tennis Grand Prix.
Surprisingly, both of them played each other only once in their careers with the Russian triumphing in their only clash at the French Open in straight sets back in 2011. Sharapova was originally drawn against compatriot and 13th seed Anastasia Pavlyuchenkova, but a withdrawal by Agnieszka Radwanska shuffled part of the draw and Lucic-Baroni was made the 17th seed and the new opponent of Sharapova.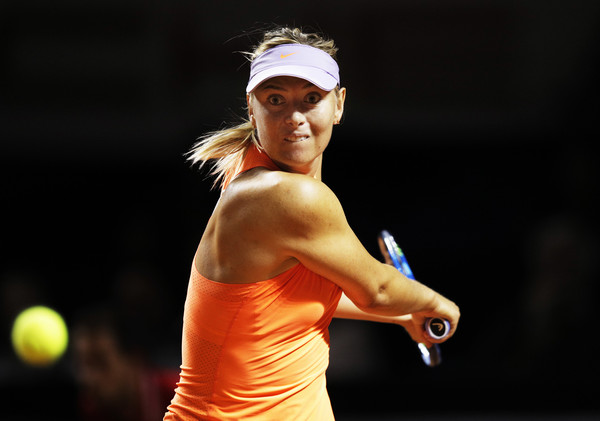 With this being her "second" career after some personal issues off the court forced her to have a prolonged break from tennis, no one would have placed a bet on Mirjana Lucic-Baroni to have such an outstanding season. A poor start to the season saw the Croatian win just one WTA main draw match before the Australian Open, where she unexpectedly beat two top-five players, including the huge title favourite Karolina Pliskova, on her way to the semifinals.
Despite losing to eventual champion and record-breaker Serena Williams there, Lucic-Baroni once again proved her worth. She even managed to back it up with some consistent results; progressing to the semifinals of Acapulco and Charleston, coupled with a quarterfinal appearance in Miami. However, she has lost her only match played on the red clay courts as she fell to eventual finalist Kristina Mladenovic in the first round of the Porsche Tennis Grand Prix.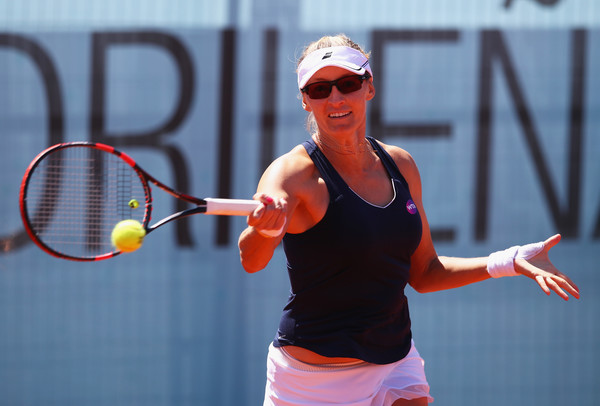 Maria Sharapova excelled in her only tournament thus far, at the Porsche Tennis Grand Prix where she made good use of her wildcard and made the semifinals. Having no expectations coming back from a lengthy 15-month suspension, she unexpectedly managed to defeat former Top 10 players Roberta Vinci and Ekaterina Makarova along the way. Judging by her impressive performances throughout the tournament, Sharapova looked to be on the right track as she did not lose any sets in all the matches she won. With her serve looking good, the clay season is for Sharapova to gain points and rise quicker in the rankings, taking advantage of her fellow rivals' absence from the professional circuit.
Who wins?
It looks like a very tight match on paper with Mirjana Lucic-Baroni having the best year of her career but not very much on clay, and Maria Sharapova channeling her inner "Claypova" self, as referred to by many considering her achievements on the clay courts in the recent years.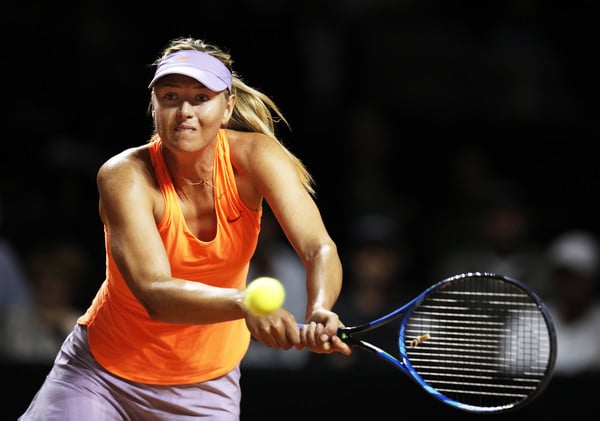 Lucic-Baroni would have to rely on her solid groundstrokes to triumph in this intriguing match-up. To be able to go against the strong and powerful Sharapova game on clay courts would be a very difficult task and the Croatian would have to prevent the accomplished Russian from playing her best tennis. The 35-year-old has to take the initiative and go on the offense as much as possible, leaving Sharapova on the run each and every time.
This would disallow Sharapova from playing her normal game, and feel uncomfortable being on the defense. Mixing in slices and drop shots can also mix up the former world number one's rhythm and catch her off-guard. A high first serve percentage could aid the Croatian as she could do a one-two punch especially when Sharapova's return looked a little poor against big-serving Mladenovic in her last match.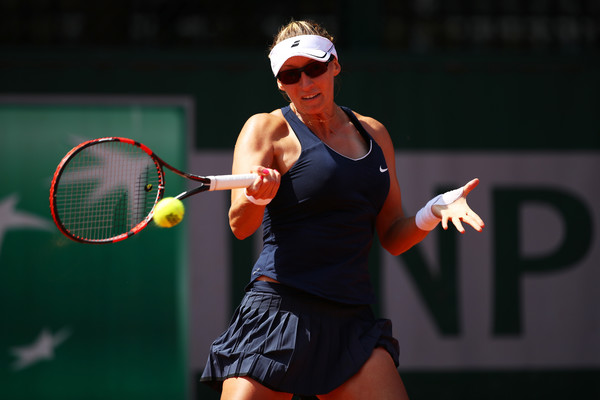 Sharapova's game has achieved much success in the past few years, reaching three consecutive finals at the French Open and was deemed to be the best clay court tennis player on the tour. Her strong baseline game should be able to get her through safely, but Lucic-Baroni always has something in the bag for everyone as she often comes up with her best tennis to shock everyone. However, the solid Sharapova game would be hard to go against.
Using bullet-like groundstrokes in a baseline game certainly gives the Russian the edge, and the Russian should target the lines as much as possible to move her opponent around the court all the time, aiming for winners. Sharapova should try to hit as many first serves in as possible, taking advantage of its speed and make a good follow-up to close out the points easier.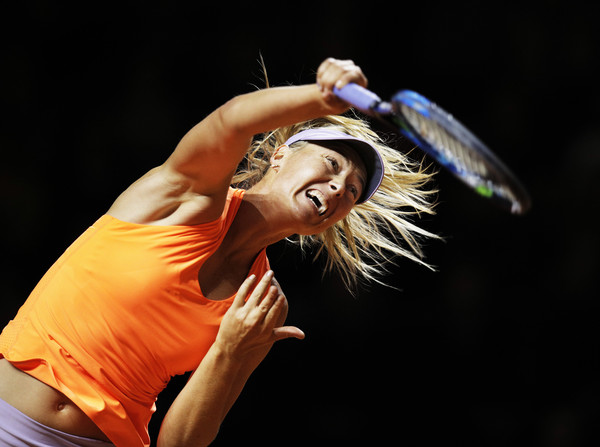 Second serves are generally more dangerous as Sharapova tends to either take the risk and go for a big second serve, with some even reaching 160 km/h, leading to an increase in double faults, or hitting a slow and safe one with it being very vulnerable to the formidable Lucic-Baroni offense.
Prediction: [WC] Maria Sharapova d. [17] Mirjana Lucic-Baroni in two sets