 2014 Mutua Madrid Open champion Maria Sharapova withstood a stern test from 17th seed Mirjana Lucic-Baroni to pull off an impressive 4-6, 6-4, 6-0 victory over one of the most consistent players of 2017 to reach the second round at the Caja Magica.
Fearless Lucic-Baroni Seizes Control of Opener
In what guaranteed to be a fierce battle from the back of the court, it was Lucic-Baroni who would strike first, breaking straight off the bat before Sharapova broke straight back, settling any outstanding nerves in her second tournament back from a 15-month suspension. This pattern would continue for much of the first set, with five of the first seven games going against the server.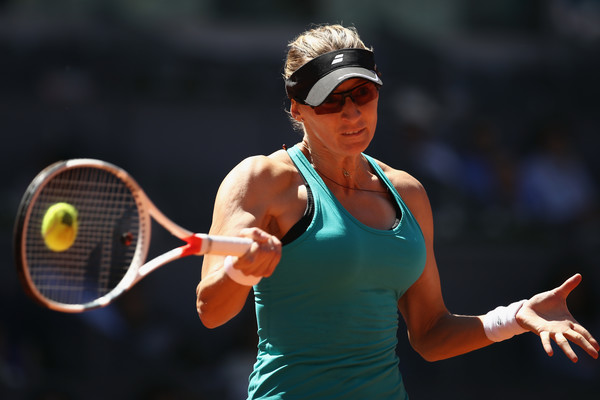 In the end, though, a crucial break in the seventh game from 30-0 down would prove decisive for Lucic-Baroni, who pressed home her advantage en route to taking a hard-fought opening set, 6-4.
Sharapova Survives Late Onslaught from Lucic-Baroni to Force Decider
The second set was a different story as both players seemed to settle in despite the lack of rhythm, which came as a result of having countless rallies that lasted three shots or fewer. After trading holds to open the pivotal second frame, it was Sharapova's trademark grit and persistence that would ultimately be rewarded in the fourth game as a netted forehand from Lucic-Baroni handed her the early break, which she would take en route to building a 5-2 lead.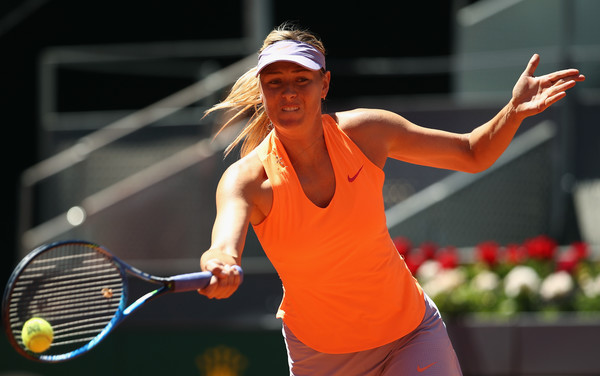 But Lucic-Baroni, who never failed to shy away from her own trademark ball striking, refused to surrender the one-set advantage without a fight and, with the help of some gutsy first-strike tennis, got the set back on serve after saving four set points. But in the end, Sharapova would not be denied as the Russian quickly righted the ship and broke back at the perfect time, finally converting her fifth set point to take the set, 6-4, and send the match to a decider.
Sharapova Storms Into Round Two, Completes Shutout Final Set
With the tide now turned back in her favour, Sharapova began to rediscover the form that catapulted her into the semifinals of her comeback tournament at the Porsche Tennis Grand Prix a week ago and wasted no time in getting the early break before pressing home the commanding advantage. With Lucic-Baroni seemingly at a loss for answers, and her serve no longer having the same bite as it did earlier in the match, Sharapova broke twice more to complete the victory in two hours and 12 minutes.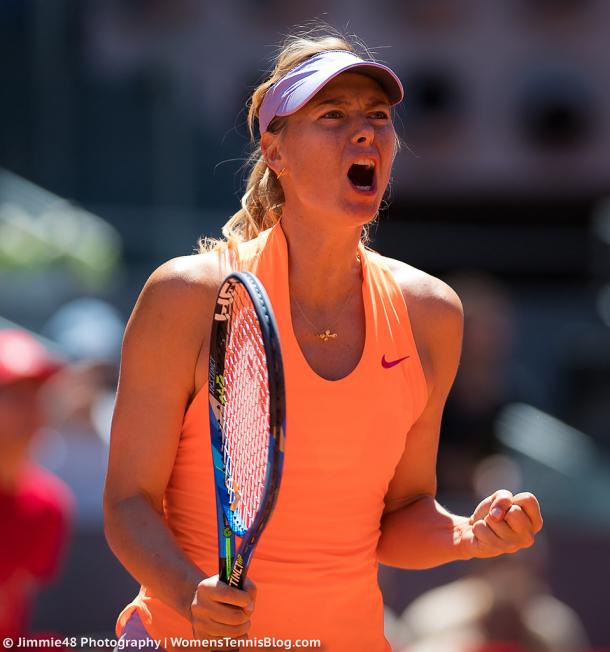 "I'm not quite sure how to describe the match because it feels like it happened so fast," the former champion said in her post-match press conference. "I thought she played really well. I was playing against, like, a human slingshot for a while there. Balls were coming so fast and deep that, for a couple of sets, I don't believe we had too many rallies over three balls."
"You know, she goes for it. You have to be patient. Sometimes there's not much you can do. Those are great shots, on the line. I mean, the breakpoints, I missed a couple of second-serve returns. That was obviously an error from my side."
"But she came up with some great winners. Just got to hand it to her."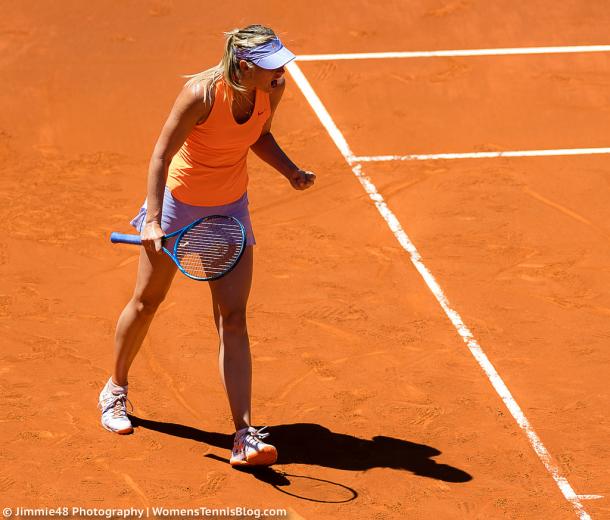 Stats Corner: Sharapova's Consistency the Key in Hard-Hitting First-Round Matchup
In a hard-hitting first-round encounter—literally!—it was Lucic-Baroni who was the aggressor, but it was Sharapova's improved defence that ultimately won her the match. While Lucic-Baroni hit a total of 41 winners, she hit almost just as many unforced errors (34), compared to Sharapova's 16 winners and just 10 unforced errors. From a different standpoint, the Russian's seven breaks of serve would also prove the difference in a match with just 10 points separating the two.
Next Up for Sharapova: Bouchard
In one of the more highly anticipated second round matchups at this year's Mutua Madrid Open, Sharapova will face off against Canada's Eugenie Bouchard, who won her first tour-level match in more than three-and-a-half months over Alizé Cornet on Saturday evening. In their first meeting since the 2015 Australian Open, this match perhaps drives more hype over the recent comments the Canadian made about the woman she claimed to be her idol, calling the Russian "a cheater" who she believed should have been banned for life for her doping violation.