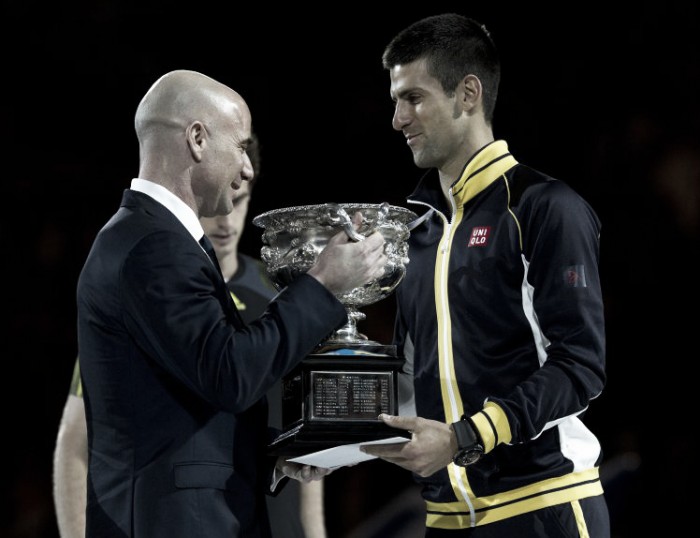 Since winning the French Open last year, three Grand Slam tournaments have gone by and Novak Djokovic has struggled for form in 2017 and add to his tally of 12 Slam titles. The 12-time Grand Slam winner surrendered his world number one ranking to Andy Murray after a poor second half to the 2016 ATP World Tour season. However, Djokovic decided to fire his entire coaching team to freshen up ideas, and it was a relationship that had run its course. Furthermore, former world number one and eight-time Grand Slam champion Andre Agassi has emerged as a surprise favorite to become Djokovic's new "super coach".
The reigning French Open champion's agent Edoardo Artaldi has announced that no decision has been made yet and talks are at a preliminary stage. "At this point, there is no name to be singled out as this is just an initial stage of discussion with interested parties."
According to The Telegraph, Djokovic's former coaching team comprised of coach Marian Vajda, fitness trainer Gebhard Phil-Gritsch and physio Miljan Amanovic, already knew that they would be leaving the Serb's coaching team last month. The former world number one is being tight-lipped about his next appointment. "It [the next coach] is going to be someone that has been through similar experiences like I have. Not too many people in the past in tennis have managed to get to that stage and play at that level, so I'll see".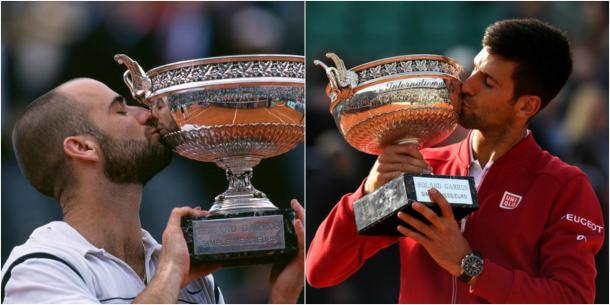 Should Agassi, become Djokovic's coach, it would be something similar to Andy Murray's partnership with Ivan Lendl. Lendl isn't present at all of Murray's tournament, as Jamie Delgado steps in to oversee his charge in the Czech's absence.
The defending Mutua Madrid Open champion told reporters ahead of his title defense in the Spanish capital about his potential new coach."I'm thinking slowly and thoroughly about it, I also know that I'll not stay by myself without a tennis coach for too long. I'm sure difficult paths lead to beautiful destinations, so I'm sticking with that."
Djokovic appointing Agassi as his coach would be a very good appointment as Agassi occasionally trains in Las Vegas with his wife and 22-time Grand Slam champion Steffi Graf. The Serb and Agassi both have a lot in common as they won the French Open to complete their Career Grand Slam, and Agassi's appointment could revitalize the spark that Djokovic has been missing in almost a year.