A blockbuster second round match would occur at the Internazionali BNL D'Italia as the dangerous and tricky Katerina Siniakova takes on the seventh seed Svetlana Kuznetsova. Coming into Rome fresh off a semifinal run in Madrid, the veteran looks to continue her good run and mark her return to the Top 5 in the rankings for the first time since 2010. Whereas, Siniakova would be looking to shrug off the disappointment of not converting her opportunities against world number one Angelique Kerber in Madrid last week.
This would actually be their third meeting in their careers, with Kuznetsova triumphing in both hard-court clashes back in 2015. These results could not represent anything, though, since Siniakova has improved drastically over the past year.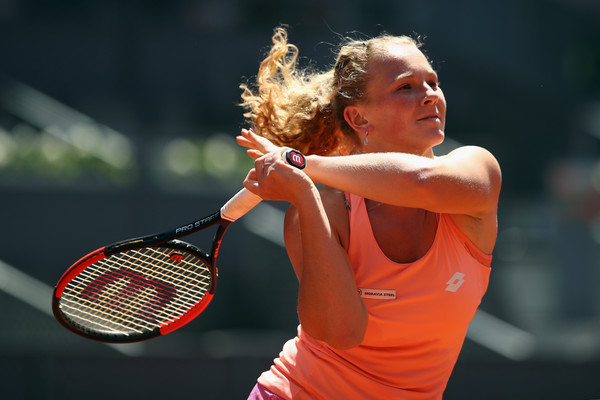 Katerina Siniakova has been having the best season of her career thus far, earning her first Top 10 victories and winning her first WTA tournament. Rising into the Top 40 in the rankings for the first time, the Czech had a fair clay court season as of now as she claimed some excellent victories in her past few tournaments.
She had a disappointing first red clay court tournament this year when she exited in the second round of the International tournament in Bogota, despite being one of the favourites to win the title. Falling in the quarterfinals of her home event in Prague, she fell to compatriot Barbora Strycova in three tight sets as she followed it up with a second-round appearance at the Mutua Madrid Open, losing to world number one Angelique Kerber in three sets despite leading 5-3 in the final set. In the opening round of the Internazionali BNL D'Italia, Siniakova suffered a huge scare when she was forced to come back from the brink and prevail 8-6 in a final set tiebreak against Zhang Shuai.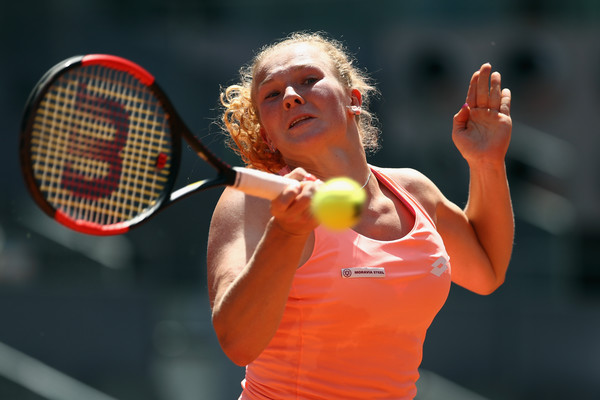 Svetlana Kuznetsova had a season full of mixed results this year, and it is definitely a lackluster one considering her status as a Top 10 player. Reaching the final at the BNP Paribas Open was certainly the highlight of her year thus far, and maintaining her position in the Top 10 is truly a feat for the Russian. She is also currently the oldest player in the Top 10, other than Serena Williams. Having a much lighter and smarter schedule this year, Kuznetsova only played the top events and has only played eight tournaments this year.
In her only clay court outings this season, the Russian had some inconsistent periods of time as she fell in the second round of the Porsche Tennis Grand Prix to eventual champion Laura Siegemund, putting in some very disappointing tennis. However, she bounced back the perfect way as she stormed her way through to the semifinals of the Mutua Madrid Open, saving a match point along the way. Despite looking at her best, Kuznetsova did not show the determination and the will to triumph against her doubles partner Kristina Mladenovic, falling in straight sets after 1 hour and 43 minutes. Receiving a bye in this tournament, it could give Kuznetsova the perfect opportunity to rest and recover from the fatigue.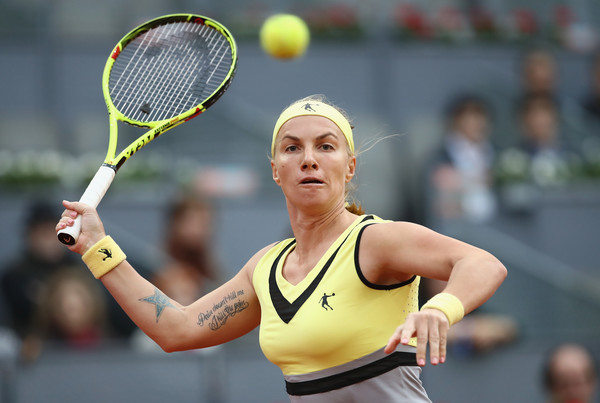 Who wins?
On paper, Kuznetsova would be the huge favourite as she leads their head-to-head and is the higher-ranked player. However, Siniakova has upped her level of play recently and has been playing decent, looking to provide a tough challenge for the Russian.
To have a chance to defeat Kuznetsova on clay courts, Siniakova has to ensure that she is playing her best. Relying on her powerful backhand, the Czech looks to dictate play as much as possible and keep Kuznetsova at bay with some bullet-like groundstrokes. Siniakova has to try her best to lessen her unforced error count, especially in her own service games which she must win. Mentality plays a part here as the Shenzhen Open champion must not get her mindset affected when she makes some errors here and there, maintaining her composure and focus all time.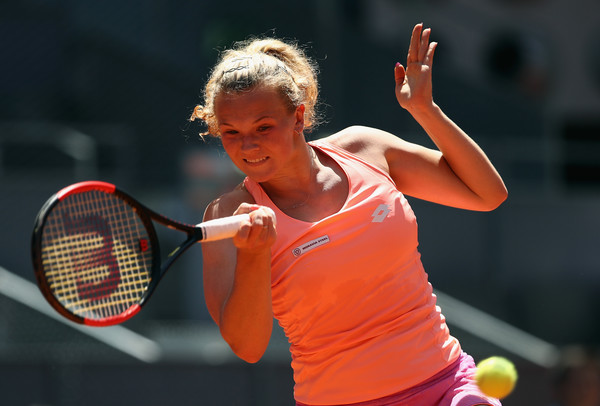 Kuznetsova definitely has more weapons than the Czech, but her explosive game occasionally backfires against her at some points of time. To beat Siniakova, the Russian has to ensure that it would not happen. Her powerful groundstrokes alone should be enough to defeat her opponent from the baseline, controlling play and aiming for the lines, moving Siniakova all around the court. Gaining the momentum is very important as Kuznetsova will start to go on a run after she hit a couple of good shots, and she has to find the rhythm on her serve in the early stages. She has to avoid having a slow start because it would ultimately cost her as the match progresses. A variety of shots could also be utilized, mixing in some drop shots and slices along the way to catch Siniakova off-guard.
Match Prediction: [7] Svetlana Kuznetsova d. Katerina Siniakova in straight sets