 Maria Sharapova's return to tennis after a 15-month ban for the use of Meldonium hit a huge stumbling block today after she was refused a wild card into either the main draw or the qualification rounds at the French Open.
The Russian, who won the title in Paris in both 2012 and 2014, was the second-favorite for the title according to various bookmakers, with only Simona Halep ahead of her, though the French Tennis Federation announced this evening that there could not be wild cards for those making what was described as "a return from doping."
The decision was announced on Facebook Live by Bernard Giudicelli, the recently elected head of the FFT who had previously expressed doubts over whether the Russian should be allowed to play at the tournament. The refusal to hand Sharapova a wild card means the likes of her, Serena Williams, Victoria Azarenka, and potentially Petra Kvitova will all miss the tournament, with Roger Federer also out of the Men's singles draw.
Decision comes as a shock to many
Though the debate about whether Sharapova, who has won all four Grand Slam tournaments but only the French Open on more than one occasion, was a divisive one, though there had been a common consensus that she would receive a wild card into either the main draw, or the qualification draw.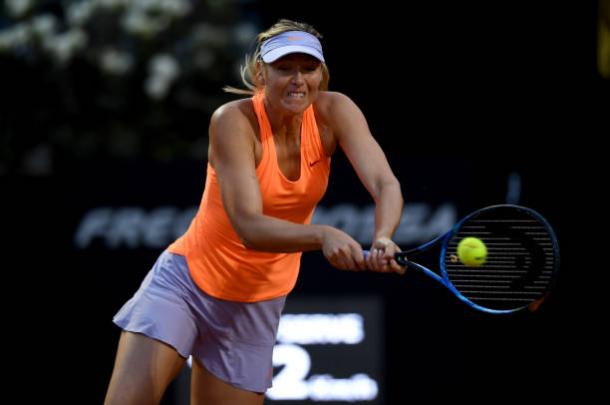 However, Giudicelli announced the shock news whilst revealing all the wild cards for this year's tournament, which starts in less than two weeks time. Giudicelli commented that Sharapova had handled her suspension from the sport "with dignity and respect", though also added that it was up to the former world number one to "find alone the strength she needs to win the big titles" without any significant help or advantages.
The decision was part of a rough day for Sharapova, who was forced to retire with a hamstring injury in the third set of her Internazionali BNL d'Italia clash with Mirjana Lucic-Baroni. Her absence from the French Open sees Simona Halep, who she beat in the final in 2014, as a significant favourite for the tournament, ahead of the likes of defending champion Garbine Muguruza.