 Samantha Stosur managed to get past former Top 20 player Kirsten Flipkens in the second round of the French Open as she eased to the third round after triumphing in straight sets, and has a great chance to reach the second round in Paris for the second consecutive year.
Stosur strolls to win the first set
Some inconsistent and poor forehands initially looked to have cost Flipkens greatly as three forehand errors gifted Stosur two break points in the opening game. However, the Belgian quickly found some of her best tennis as she came back to narrowly hold her serve, getting herself on the board. Stosur proved that she could do better when she easily held her serve to 15, leveling the scores.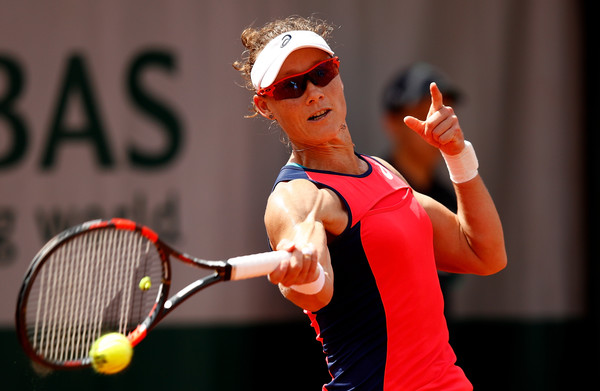 Another nervy game followed for Flipkens as she faced break points once again, and this time she had to fend off three break points as she came back from the brink of trouble, ensuring that the set remains on serve with the score at 2-1 in her favour. Some excellent offensive play from Stosur saw her hit three straight bullet-like forehand winners to seal her service game, winning it at love.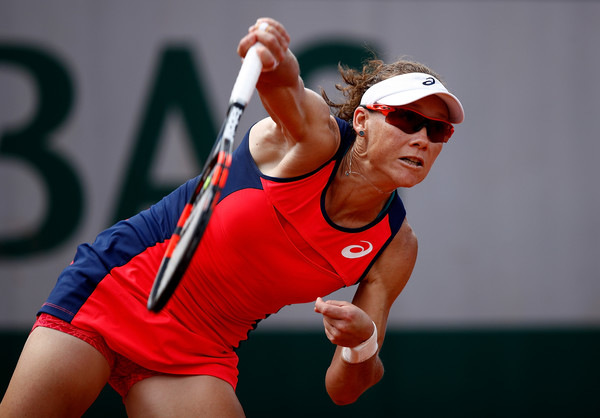 Looking like the better player on the court today, it soon reflected on the scoreboard as Stosur was the one who made the first breakthrough in the match, relying on some powerful forehands to get the early break. Winning the first 12 of 13 points on her serve in the match, Stosur's serve looked to be invincible as her forehand continued to look on fire, gifting her a couple of free points.
Flipkens' woes continued when she threw away a 30-0 lead while serving, allowing Stosur to dictate play once more as the Australian broke serve yet again, placing her just one game away from winning the first set. Without any troubles, the former Roland Garros finalist easily served out the set after just a mere 31 minutes of play.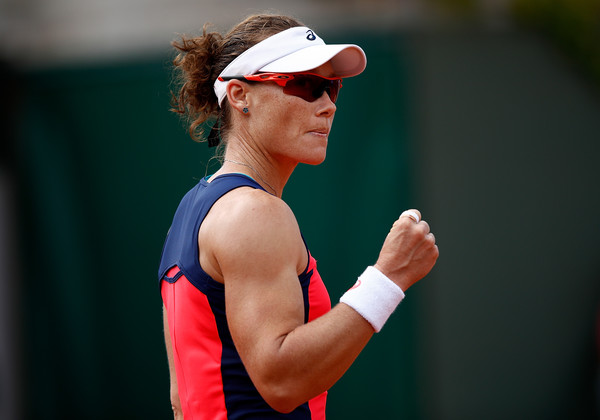 Stosur triumphs in battle
Flipkens had an encouraging start to the second set as she managed to save a break point before strolling to hold her serve with some excellent aggressive play, keeping Stosur at bay. Then, the Belgian managed to find some loopholes in Stosur's serves and managed to get a chance to taking the lead after getting to deuce on the return.
Nevertheless, the Australian played some great tennis at the crucial moments to hold her serve eventually. Flipkens finally had a long-awaited comfortable service hold without facing a break point as she relied on some impressive winners to remain on serve in the set. Surprisingly, it was the Belgian who made the first breakthrough in the second set as Stosur threw in some wobbly forehands, committing three errors there.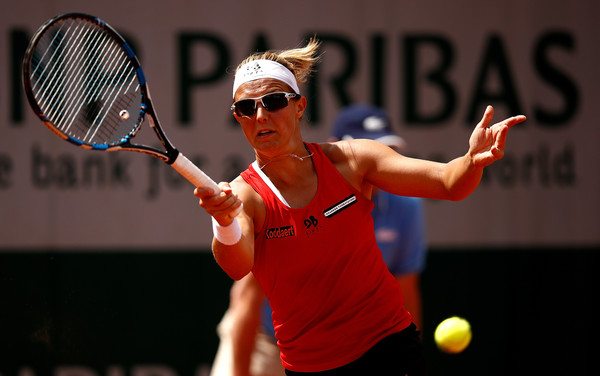 Stosur made an immediate reply as she broke straight back with some really powerful returns before she consolidated the break with a straightforward service hold which was sealed with an ace. After a few exchange of service holds, Stosur found herself being pressured as she had to serve to stay in the set.
Serving down 4-5 30-30, the Australian played some risky tennis but managed to finish off a point with a net winner and made her way to hold her serve. Neither players managed to find another breakthrough in their return games and the set was eventually extended into a tiebreak.
There, the scores were very tight and neither of them was able to get a two-point lead until Flipkens took advantage of an unforced error from Stosur to open a 5-3 lead, looking poised to send the match into a decider. Flipkens had her first set point at 6-5, but Stosur rattled off three straight powerful winners to seal up the win after the huge scare in the second set.