 Dominic Thiem looks to move into the second week at the French Open for the second year in a row on Friday, but undoubtedly faces his biggest test so far against 25th seed Steve Johnson, who has captured the hearts of the tennis community by playing in Paris despite the recent death of his father, Steve Johnson Snr.
The two have only played once before, with Thiem winning in Nice in three sets back in 2014, though both, especially the Austrian, have improved since then so it will be interesting to see how both match up when they face off for the first time in over three years.
The winner of this match will face either Horacio Zeballos or tenth seed David Goffin in the fourth round.
So far in Paris
It has certainly been an easier road for Thiem so far, with the Austrian winning both his matches in straight sets whilst Johnson has been forced to extra sets both time.
Thiem started against the enigmatic Bernard Tomic, and the sixth seed fully exploited the Australian's dislike for the dirt as he lost just six games (and handed Tomic a second-set bagel) to ease into the second round in Paris. Things were a little more tricky in the second round against experienced clay courter Simone Bolelli, though the Austrian still made it safely through in straight sets to reach the third round for the second consecutive round; he will be very confident coming into this.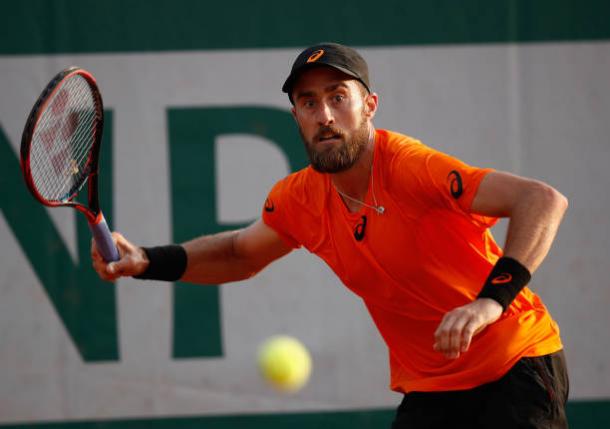 Things have certainly not been easy for Johnson off the court, though he has won the respect of many with his gutsy performances so far. Not a natural clay court player, it seemed that the 25th seed would fall to Yuichi Sugita despite holding a two set lead, before holding to his nerve to take the match 6-3 in the decider. Johnson was more impressive in the second round, battling through his emotions, a rather harsh point penalty when serving for the match, and talented clay court Borna Coric to win in first sets and make the third round for the second time. Johnson has been extremely gutsy so far, and it is unlikely we will see anything different on Friday.
Analysis
There is no doubt that Thiem is the in-form player of the two and is better on this surface, and he should look to use this to his advantage. The Austrian should look to fairly aggressive, attacking Johnson's serves as much as possible and trying to get play onto his strong one-handed backhand as much as possible. He must, however, serve well himself; this can be a slight weakness in his game, and he cannot allow the American to see him slightly struggle or get frustrated.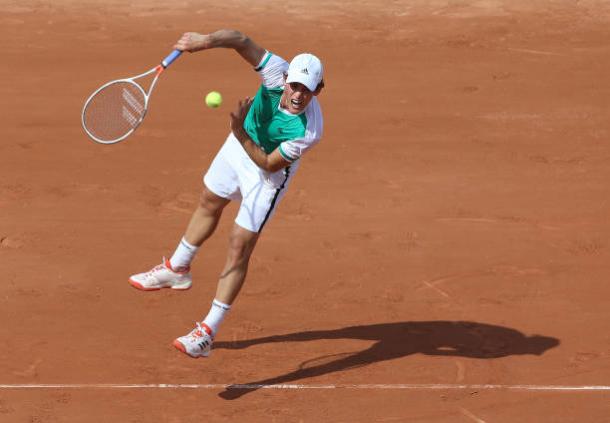 One issue for Johnson is that his game is similar to that of Thiem's, meaning that he may be susceptible to being left open and may struggle to defend. To counter that, Johnson must also look to be aggressive and must also take some risks against an opponent rising in confidence. He must also look to serve well, as he cannot afford to be on the back foot of rallies right from the beginning, whilst he must also do something he has done fairly well so far- control his emotions at a highly difficult time for him
Assessment
Though many people will be undoubtedly rooting for Johnson in this encounter, Thiem is the favorite and should be able to make the second week. The American may not make life easy, though the sixth seed should make it through fairly safely.
Prediction: Dominic Thiem in straight sets