 A blockbuster match-up would occur in the third round of the French Open as the title favourite Svetlana Kuznetsova would battle against the top Asian player in Zhang Shuai, with the winner being able to earn a spot in the second week. Both players have been putting in some resilient performances throughout the whole week, and both would want to carve a deep run here in Paris.
Zhang Shuai has been battling through her tough draw in Paris, triumphing over quality opponents in the opening rounds. The Chinese first defeated Donna Vekic in the first round, having to comeback from a deficit in both sets to triumph eventually, prevailing in two tough sets. The 32nd seed then battled through another dangerous opponent in Aliaksandra Sasnovich after having to come from a break down in the final set to triumph.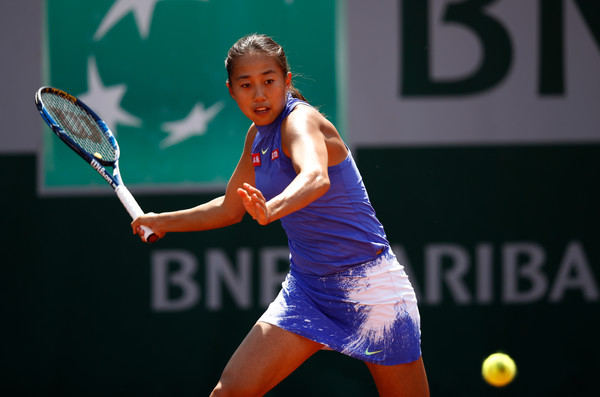 Svetlana Kuznetsova had to survive her own opening rounds too and both of her matches have gone over the two-hour mark after letting huge leads slip away. A straight sets win over Christina McHale started her Paris campaign, but she had to make it difficult for herself as she triumphed only after two hours of play. Kuznetsova then faced off against a very tricky opponent in the second round, with Oceane Dodin being able to get a lead in the final set but was unable to convert her opportunities despite having the support of the home crowd.
Kuznetsova had met with Zhang on five different occasions, with the Russian leading their head-to-head record 4-1. However, the last time they met, Zhang managed to get her first and only victory over the higher-ranked player on the clay courts of Prague in 2015.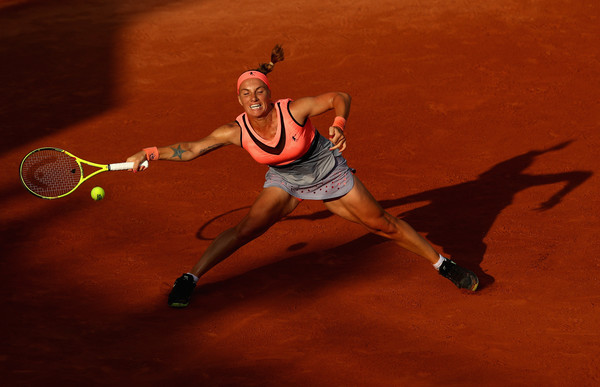 Who wins?
Zhang Shuai would have to be playing her best tennis to have any chances of creating the huge upset here. Her groundstrokes must be solid enough to challenge Kuznetsova in the baseline rallies and have to ensure that she is consistent enough to be able to dictate play. She also has to lower her unforced error count but also needs to be constantly aiming for the lines so as to move Kuznetsova all around the court. Zhang could also input drop shots in the rallies to catch Kuznetsova off-guard and to allow her to be on the offense. The Chinese have to play some great tennis to triumph, but she has a decent chance if she were to be on her peak level.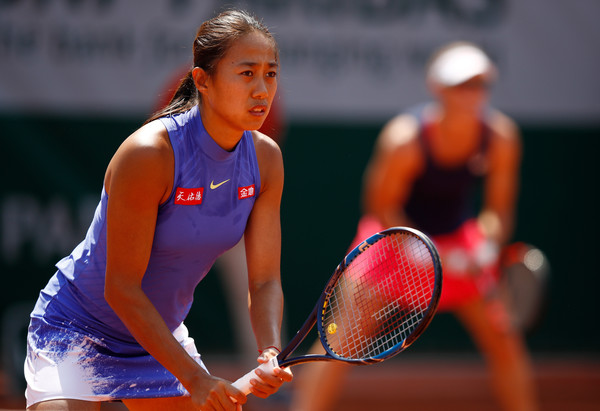 Svetlana Kuznetsova has to improve from her previous performances as she cannot afford to slip up against such a tricky player in Zhang Shuai. Kuznetsova would have to dictate play and be the more offensive player so as to lessen the chances of her being on the defense, which makes winning the match being more difficult. Her variety of shots which include slices and drop shots could be lethal, especially on such a surface like clay. Kuznetsova has to try to own a high first serve percentage, allowing her strong serves to win some free points. This should be a good match when both players are playing well, and it could definitely be a high-quality match.
Match Prediction: [8] Svetlana Kuznetsova d. [32] Zhang Shuai in three sets