 A highly-anticipated clash in the fourth round of the French Open would see eighth seed and title favourite Svetlana Kuznetsova go up against former world number one Caroline Wozniacki as the Russian looks to carve a deep run here in Paris.
Path to the second week: Wozniacki
Caroline Wozniacki had a relatively easy draw to go with especially when the average ranking of her opponents in the first three rounds is just a mere 193. Surviving a tough test in the first round, Wozniacki managed to whisker past wildcard Jaimee Fourlis in three tough sets. The Dane then earned an emphatic victory over Francoise Abanda in the second round, serving a double bagel as the former world number one managed to outclass the Canadian in every aspect. The third round saw Wozniacki get past her toughest test thus far, defeating the talented youngster Catherine Bellis in three sets, having to come from a break down in the final set to do so.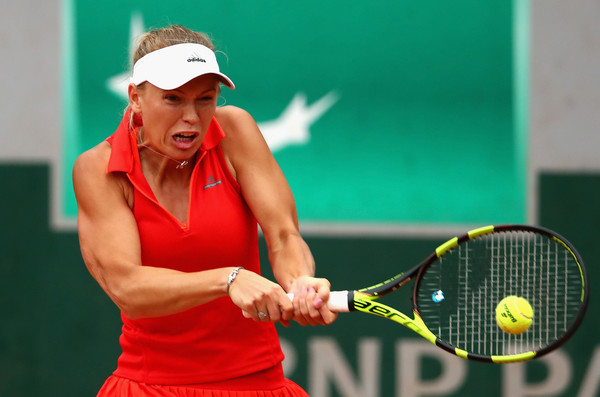 Path to the second week: Kuznetsova
Svetlana Kuznetsova had to battle throughout the week, with all three of her matches lasting over two hours. Her opening round match saw the Russian triumph over Christina McHale in her only straight sets win in Paris thus far, but despite so, it lasted for over two hours since she was unable to close out leads in both sets and allowed McHale back into contention every single time. Nevertheless, with her experience, she managed to close out the nervy start to her Roland Garros campaign.
She then faced an even tougher opponent in home favourite Oceane Dodin in the second round, having to battle from a break down in the final set to be the victor eventually. The longest match of the women's tournament thus far definitely had to include the Russian, who was dubbed the "3-sets queen" after topping the WTA tour in the number of three sets wins last year. She went against Zhang Shuai in the third round, triumphing after a marathon 3 hours and 10 minutes of play.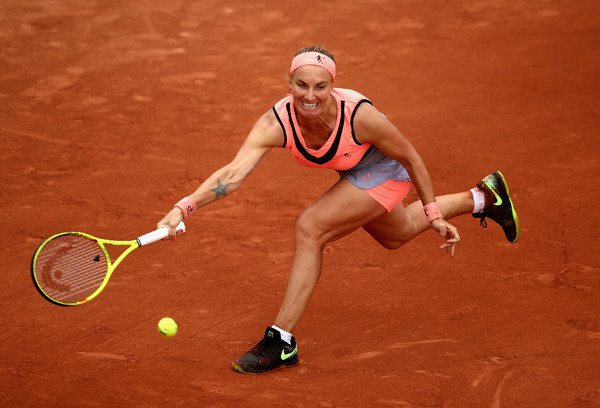 Who wins?
Caroline Wozniacki has an infamous counter punching game style and aims to extend the rallies for as long as possible and expects to win points from her opponent's errors. However, she would have to ensure that her groundstrokes have enough power and solid enough to challenge Kuznetsova in the baseline rallies, and should prevent the Russian from being too dominant in rallies and be allowed to dictate play. Wozniacki should also try to have a high first serve percentage as Kuznetsova would definitely punish those weak second serves, attacking from the first shot onwards. Nevertheless, the former world number one player should attempt to be more offensive in her style of play, and she could not afford to be too defensive.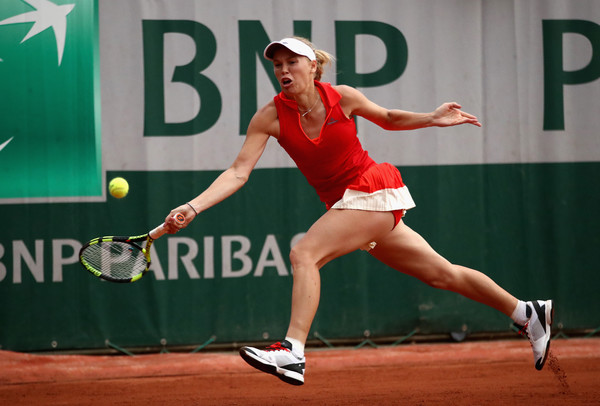 Svetlana Kuznetsova has one of the most complete all-round games and no one could deny that the Russian actually has more weapons than Wozniacki. Against such a player like Wozniacki, Kuznetsova has to be more solid, consistent and patient. The Russian has been quite disappointing in her performances throughout this week, and but it should be enough to get past the Dane considering this match is played on clay. Kuznetsova could try to take some risks while on the offense, aiming for the lines constantly to force Wozniacki to move all around the court, beating her at her own game. However, all these are just plain talk if Kuznetsova is not consistent and unable to convert her leads, something that has been quite prominent this week. If the Russian were to jump out to an early lead, she has to be able to close them out and prevent her opponents from being able to mount a comeback, especially not against an experienced player like Wozniacki.
Match Prediction: [8] Svetlana Kuznetsova d. [11] Caroline Wozniacki in three sets