 Kei Nishikori stamped his ticket to the quarterfinals of the French Open on Monday and says he is aiming to "enjoy" his clash with the world number one Andy Murray.
The Japanese battled back from a set down against Spain's Fernando Verdasco in the fourth round, triumphing 0-6, 6-4, 6-4, 6-0 on Court Suzanne Lenglen.
Murray, meanwhile, dismissed the 21-year-old Russian Karen Khachanov, 6-3, 6-4, 6-4, to set up a third meeting between the pair in twelve months.
Familiar foes
The Brit recorded victory in their marathon three-setter at the World Tour Finals in London in November but Nishikori scored a momentous upset when he knocked Murray out of the U.S. Open last summer at the quarterfinal stage, 1-6, 6-4, 4-6, 6-1, 7-5.
The duo also produced a thrilling five-set battle in the Davis Cup in March 2016 with Murray eventually prevailing in the fifth.
The Brit currently holds an 8-2 head-to-head record against his Japanese counterpart, although they have faced off only once against each other on clay – with Murray triumphing in Madrid in 2015.
The world number nine said of his opponent: "We have played so many times.
"He's a great player, a very smart tennis player. It's never easy, and I think this week he's been playing well.
"He's hitting great balls. So I'm sure it's going be tough one, but I will try to enjoy it and try to win the match."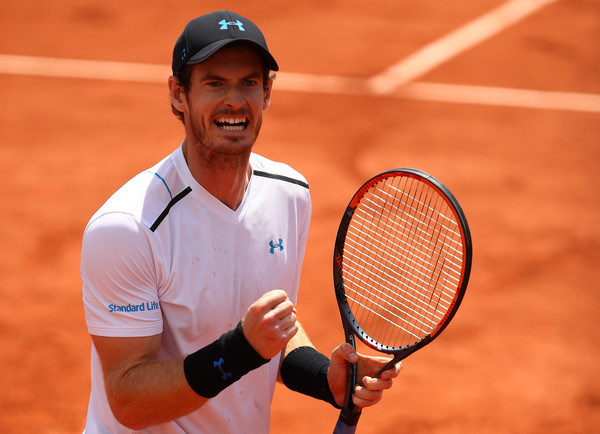 Grueling Test
Nishikori didn't have it all his own way against Verdasco, failing to win a single game in a 26-minute first set, but he recovered his composure to oust the 33-year-old and advance.
"I think he started really well, especially as the court's bounce was really high today and he was using very heavy forehand," he said of the match.
"But I gained some confidence during second and third.
"The fourth, I think it was perfect tennis I played. I'm very happy to win today."