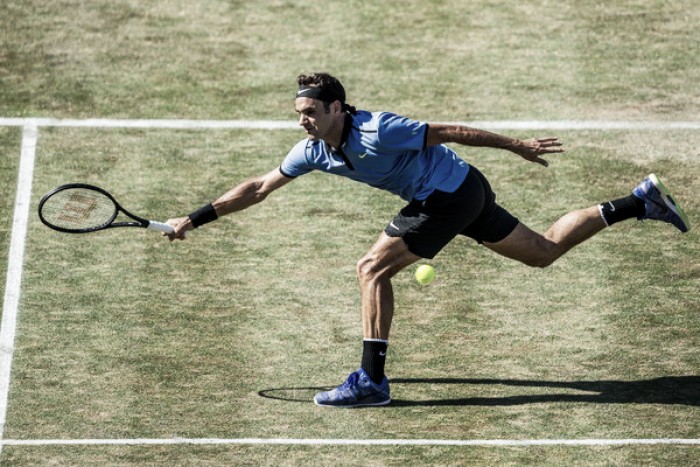 The world number five Roger Federer says he is "completely on track" ahead of the Gerry Weber Open this week.
The Swiss skipped the clay court season in preparation of the European grass swing but crashed out to the 39-year-old Tommy Haas in the second round of the Stuttgart Open on his return.
Federer has seven Wimbledon titles to his name and says he is hopeful of his chances of reigning supreme again at the All-England Club next month.
Optimistic
"Well, naturally Wimbledon is the big goal of this season right now," Federer told reporters in Germany.
"But it's been this way ever since I lost in the semifinals against Raonic in the previous year. My knee wasn't well, so my goal was to be 100% healthy again by the time Wimbledon [2017] is near.
"So far I am, I'm completely on track. Hence the results in Stuttgart and Halle are almost of minor importance."
Federer has won eight Halle Open crowns and has been dubbed – unofficially – the 'King of Halle' and the Swiss is aware that Wimbledon success often follows a strong showing in Germany.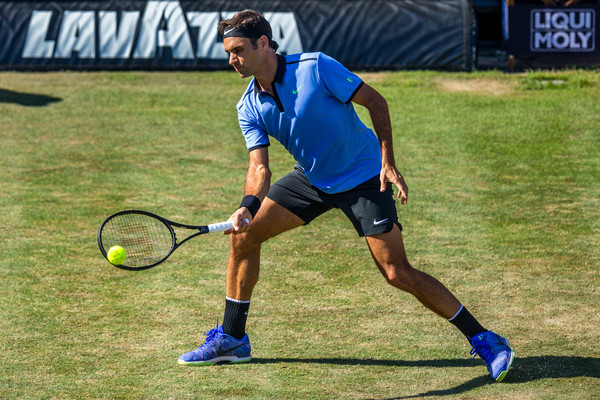 Injury free
"Whenever I played well here in Halle, I also played successfully in Wimbledon," he added.
"But that doesn't mean I'm in Wimbledon already mentally. Not at all.
"That's why this week is very important and that's why I'm focusing on this week only.
"The good thing is, I'm not injured. Nothing is hurting and I can give it my all full throttle and don't have to hesitate due to anything during my matches."
The 2012 champion also believes that a player outside the usual suspects has a real chance of claiming glory at SW19.
"Some of the players have improved again such as Stan or Dominic Thiem. Or Kyrgios and Zverev and so on," Federer added.
"So there are a lot of possibilities opening up there."