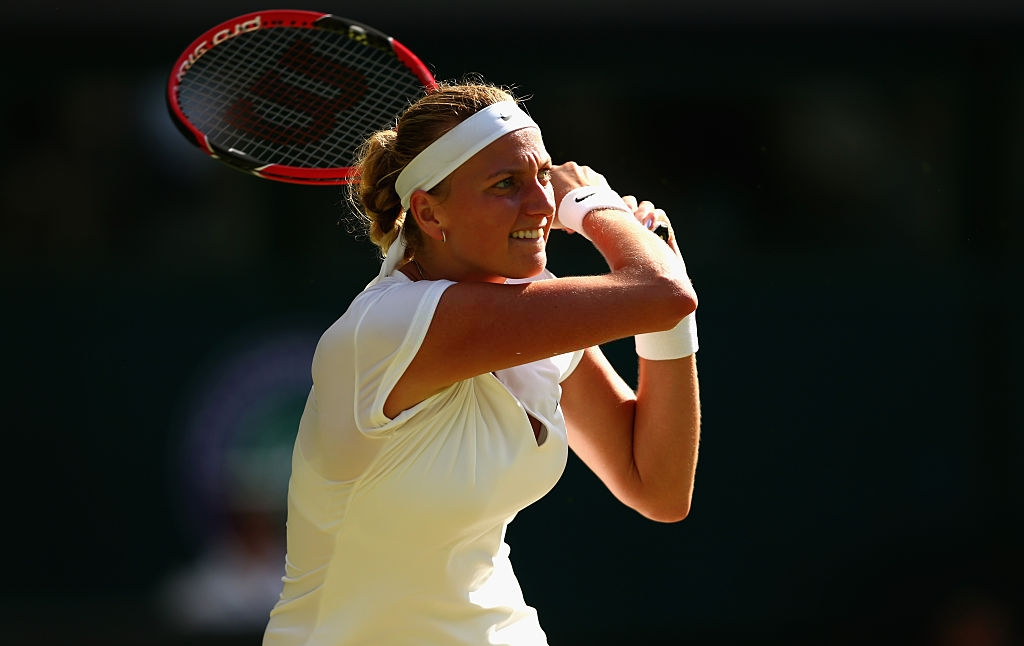 Petra Kvitova, twice a winner of Wimbledon, is definitely glad to be back competing on the tennis courts. Having survived a potentially career-threatening knife attack after a home invasion at her Czech home last December, the former world number two recently launched her comeback at the French Open. With the comeback tournament now a thing of the past, the southpaw turns her focus to grass, her favourite hunting ground, as she looks forward to the third Grand Slam of the year.
French Open heroic return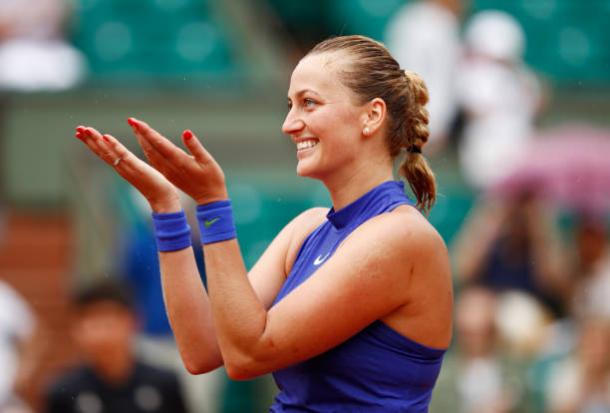 Kvitova announced her confirmation for the French Open on the same day the draw was made. In her first match since the Fed Cup final last November, she flew past American Julia Boserup in the first round, losing just five games.
She met another American in the following round, this time veteran Bethanie Mattek-Sands. The top-ranked doubles player proved too much for Kvitova to handle as she sealed the victory, winning 7-6(5), 7-6(5) in over two hours, to send the 2012 semifinalist packing.
All set for Wimbledon
Seeded seventh at the Aegon Classic Birmingham, her opening grass court tournament of the year, she was initially slated to face Aussie Daria Gavrilova in the first round, whom she has lost to twice in their previous two matches, but the withdrawal of world number one Angelique Kerber sees the Czech get lucky loser and compatriot Tereza Smitkova instead.
Kvitova spoke to the press in Birmingham pre-tournament and spoke of her preparation plans for Wimbledon. "When everything happened, I had it in my mind that I would like to play Wimbledon. I played Paris already so I can be somewhat ready for Wimbledon, which is much nicer to be ready on the grass," Kvitova said.
She then spoke of the unexpectedly overwhelming welcome she has received from fellow colleagues on the tour. "It was amazing, I was really looking forward to seeing other players and coaches but I did not expect that huge welcome from all of them. It was nice to see all of them smiling and wishing me good luck and welcoming me back," said the 27-year-old who is universally loved by her peers.
Kvitova then expressed her excitement for the Wimbledon, which begins in less than a month's time. "I love the people there. I love England. At Wimbledon, it feels so quiet, so comfy, for me as a home. I am always renting a house and for me, it is more than a tournament, I feel like we are a family there. It is just more relaxed for me, it is amazing," she said.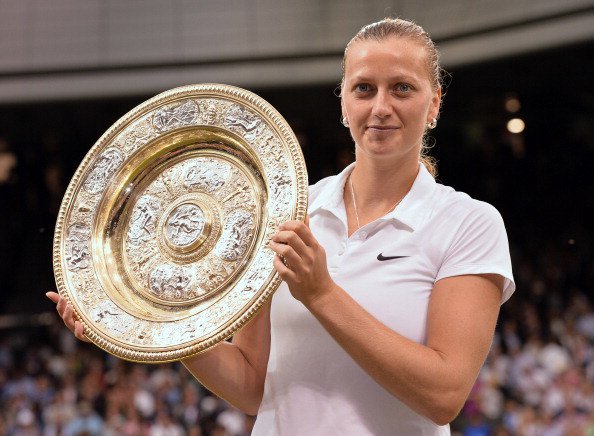 The Czech also reflected on her past two Wimbledon triumphs and she how she has managed to deal with both occasions differently, she said "The first one was like a fairy tale, I have to say. I really did not know what was happening. I won the grand slam but I was like 'OK, what now?'. It was really happiness but I never expected to win that, so it was a surprise for me and other people. The second one was more special, deeper, I really enjoyed it more."
Playing with a 'new hand'
However, she is still unsure as to the complete recovery of her left hand, on which she suffered multiple lacerations while trying to defend herself during the attack. "Naturally, it is not fully recovered, it will still take a few more months, maybe a year, who knows, no one can really say," said Kvitova.
She then added "I am not sure if any day it will be 100 percent, but I just need to do what I can. I need to live with it. I think I will need to get used to my 'new hand' if I can call it that, we are still worried about inflammation and that kind of thing but I think it is a small risk, now compared to a few months ago."
Glad to be able to play tennis again
Kvitova then went on to speak of how much returning to competition means to her and her outlook for the rest of the year. She said "I did not just come back to tennis to be one of them (the players). I still want to win big matches and big tournaments so I still do have motivation. It is even better to play tournaments before Wimbledon and get ready."
"I think the main thing is that I love playing tennis and love to be back and that is what I am really enjoying now. Probably I have never enjoyed tennis as much I do know, it is a beautiful feeling, I have to say. I always loved to play tennis but now it is a different level. That is what is important for me right now, it doesn't matter how many matches, if I win or lose or whatever, I will just enjoy it," added the Czech.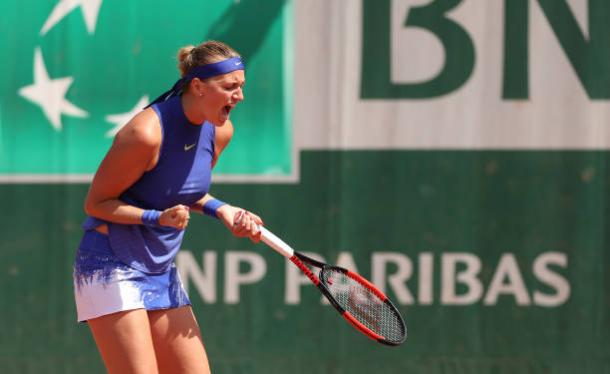 On her perspective for the rest of the season, she said "Of course, I would like to come back great and play (WTA Finals) in Singapore but I still need to be on earth and think positively. I don't really have any expectations or goals for the rest of the season. I still don't know how my hand will respond when I have more matches or practices so I still need to be very careful and see how it goes."
"I am happy for every match I am playing now, even stupid practice, I am really I am able to play and my hand is not in pain," she added.