 Tommy Haas will be in action at Wimbledon this summer after he was announced as one of the first five players to receive a main draw wildcard into the Men's Singles draw.
The former world number two, who is a former semifinalist at Wimbledon, is currently playing on his final season on tour and is certainly the most notable wildcard in the draw. His experience heavily contrasts that of young Canadian Denis Shapovalov, who will be making his main draw debut at the tournament this summer.
Furthermore, three Brits have been handed wildcards, with James Ward, Cameron Norrie, and Brydan Klein all entering the main draw. It is unknown as to whether the tournament will use the three remaining wildcard spots that have been left open.
Interesting gap of experience between Haas and Shapovalov
Perhaps the most notable thing about the wildcards this year is the gap of experience between Haas and Shapovalov, with Haas in the twilight of his career whilst Shapovalov is only in the early stages of his.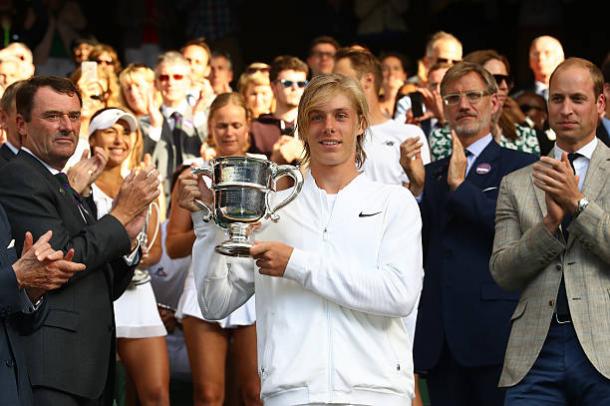 Haas will be making a staggering 16th, and final, appearance at the All England Club, with the German making his tournament debut back in 1997. The former world number two has received wildcards into many other tournaments this year, including in Stuttgart where he knocked out Roger Federer, and should not be underestimated at the tournament.
Shapovalov was born two years after the German's Wimbledon debut, though is no less deserving of his wildcard, having won the junior edition of Wimbledon last year. The Canadian, who turned 18 in April, is considered one of the best prospects in tennis and showed his potential by knocking out home favorite Kyle Edmund at the Aegon Championships this week after receiving a Wildcard there.
Three Brits set to be in action
Unsurprisingly, the All England Club has shown support to multiple British stars, with James Ward and Brydan Klein returning to the tournament and Cameron Norrie making his Grand Slam debut.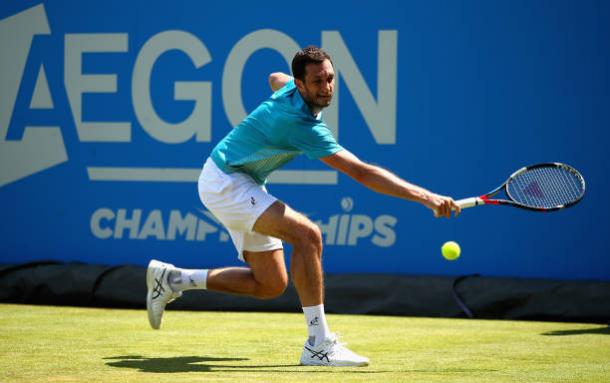 Throughout his career Ward, who was a key part of the British team who won the Davis Cup, has received multiple wildcards into the tournament, and he will be hoping to match his run in 2015, where he made the third round. He fell to Novak Djokovic in the opening round last year.
Klein, meanwhile, has received a wildcard for the past two seasons and will be hoping to get his first win at the tournament after two previous first round losses at SW19. Meanwhile, Norrie will be making his Grand Slam tournament debut after making his ATP Tour debut at the Aegon Championships this week.