 Former Queens champion Marin Cilic safely made the semifinals at the Aegon Championships once again, not facing a single break point as he saw off unseeded American Donald Young 6-4, 7-5 to progress.
Cilic had been dominant on serve all week and that didn't change here, with the fourth seed conceding no more than one point in any of his service games throughout as he never looked like being troubled, though found things a little more difficult in the end as Young dug in deep, though the American eventually crumbled under the former Grand Slam champion's pressure.
With the top three seeds all out of the tournament, Cilic will be one of the favorites for the title, though faces a difficult semifinal against Gilles Muller next.
Imperious serving helps Cilic takes the first set
In his opening two matches, Cilic had only dropped one point on first serve, and more impressive serving by the Croatian was key as he eventually able to break down Young's serve after putting himself in charge.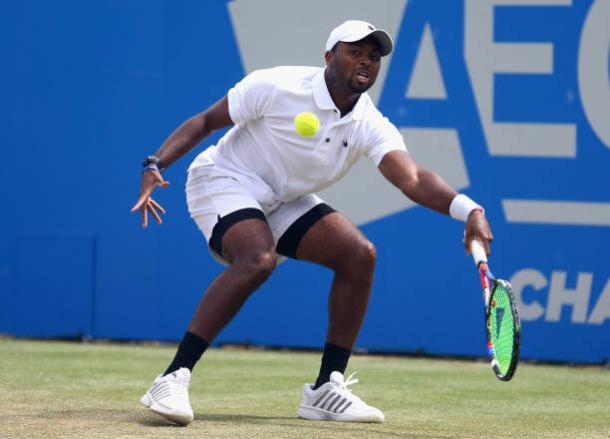 The opening stages of the match were fairly uneventful. Both men were playing well with Cilic looking imperious on serve, dropping just one point in his opening three service games, and Young also having three solid service holds as he comfortably eased his way into the match. Neither the fourth seed or the American were tested on serve at all, with a fourth comfortable hold for Cilic seeing him lead 4-3 after just twenty minutes in the opening set.
There was little sign that the set would get any more dramatic as it slowly progressed, with both men seemingly unable to make an impact when returning, though that all changed when Young was forced to serve to stay in the set at 4-5. A double fault and a missed backhand by the American gave the fourth seed an opportunity at deuce; though Young was able to save one set point, two costly forehand errors handed the former champion the first set.
Cilic stays strong as Young crumbles at the last
There was a sense that Cilic, who won the title back in 2012, would storm away with this second set, and though that didn't happen the fourth seed was never threatened as he eased into the semifinals.
Just as in the first set, Cilic remained unchallenged on serve, not giving Young any opportunities with some huge serving and dominant groundstrokes. Though it seemed that he could easily fall away in this second set, Young dug deep to save break points in his opening service game and then held comfortably for two games apiece in the early stages of the second set.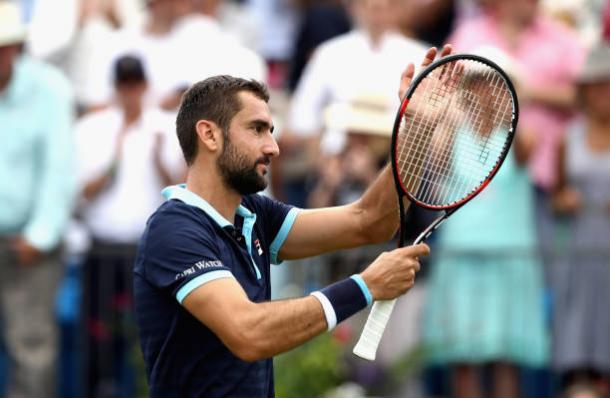 Cilic continued to hold comfortably, though failed to break Young despite having three break points, which would have left him in a position to serve for the match, and also failed to come close on the American's serve when he first served to stay in the match. Young's level had increased slightly and it seemed he would force a tiebreak, though an error-strewn final game, in which he hit three double faults, proved costly as he failed to save a fourth match point, with Cilic prevailing 6-4, 7-5.