 The world number four Novak Djokovic has confirmed that coach Andre Agassi will accompany him for as long as he stays in Wimbledon.
The American joined Djokovic's coaching team at the French Open and was present for the opening week before departing to fulfil media obligations.
The Serbian crashed out at the quarterfinal stages to Dominic Thiem in straight sets, which included a third set bagel.
The 30-year-old was granted a wild card into the draw at the Aegon International in Eastbourne this week, where he will face the Canadian qualifier Vasek Pospisil in the second round.
Confirms attendance
"He [Agassi] will not be here at Eastbourne, but he will be in London for Wimbledon," said Djokovic.
"He will stay as long as I stay in the tournament so that's great news.
"Obviously, at Roland Garros, the eight or nine days that we spent together were very valuable for me to get to know him, to learn from him.
"We shared a lot of experiences on and off the court, things that he has been through that I can relate to and vice-versa.
"So having him around is not only great for myself, but also for tennis. I'm just looking forward to spending as much quality time with Andre as I can."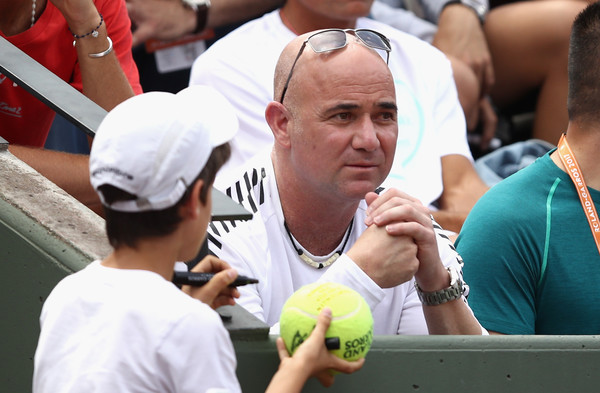 Explains wild card decision
Djokovic's last appearance at a Wimbledon warm-up event came in 2010 but he admits the decision was born of out a desire to find form.
"This year I knew I wanted to play one, but I thought Queen's and Halle would be too early for me," he added.
"I wanted to get some rest and get time to properly prepare.
"And it's a new place so from that point of view, it does give me that extra motivation to be here."