 French tennis coach Sebastien Grosjean announced in May that he was to work with Nick Kyrgios on a part-time basis. The Australian is enduring a season of ups and downs with an early loss at the Australian Open followed by a successful March with two wins over Novak Djokovic in Acapulco and Indian Wells. The Canberra-born only lost to Roger Federer in a third set tiebreaker in Miami.
Grosjean open to change
After a less than impressive clay-court season, the 22-year-old heads to Wimbledon full of doubts and less confident than in previous years. In an interview with Sport360, his newly appointed coach Grosjean, a former world number four, was asked what is the biggest changes he'd like to make.
"To be a little more structured, more tough, work on his fitness because if he's stronger physically he'll be tougher mentally", Grosjean replied. "But that's a process because he was alone for a long time it will take time."
Kyrgios, who split from his two coaches Joshua Eagle and Todd Larkham in 2015, spent the entirety of the 2016 season and first half of the 2017 season working alone.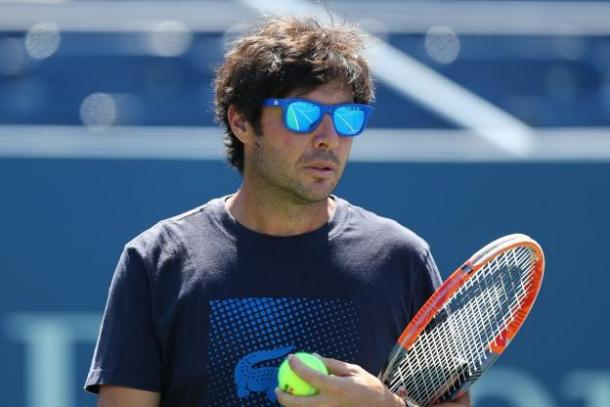 Kyrgios can win Grand Slam but Grosjean warns him
Grosjean is adamant that Nick Kyrgios is closer to winning his Maiden Grand Slam title, but aimed a thinly veiled warning to the controversial Australian about his preparation for tournaments and matches.
"Yes, he's closer (to a Grand Slam victory)," he said.
"Because he'll have a day off, sometimes you can have two days off. Of course on grass, he can do it. He made quarters already.
"I know it's tough but of course he can do it but he has to spend time and do the right things in the weeks before."