 Heavy rain all day caused action at the Aegon International in Eastbourne to be called off shortly after 17:00 local time, with only the opening stages of the first matches on court taking place before the rain started to fall shortly before 11:30.
Novak Djokovic, who took a wildcard into the tournament just last week, was only two games into his opening match against Vasek Pospisil when players were brought off court, with the likes of Simona Halep and Svetlana Kuznetsova also being brought off court early into their second round matches at the tournament.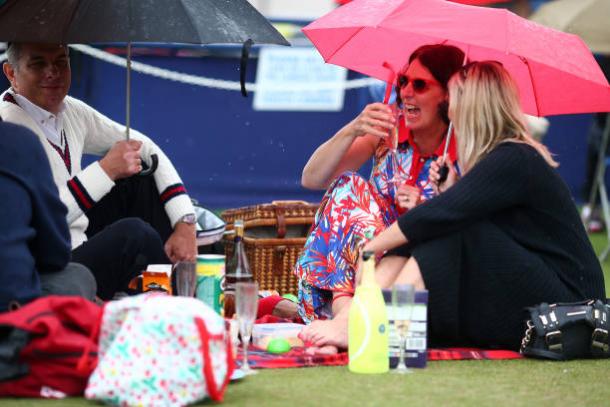 With only one day in between the end of the tournament on Saturday and the beginning of Wimbledon the following Monday, the tournament now faces the huge challenge of rescheduling all the matches that were set to take place today, with the likes of Angelique Kerber, Johanna Konta, and Richard Gasquet all meant to have played today, and will be hoping there are no more weather disruptions in the coming days.
Weather causes absolute chaos at the tournament
There were fears heading into today that the weather could cause some disruption, though the tournament's worst fears took hold as there was no sign once the rain began that it would stop.
Throughout the day, play was regularly pushed back, with the last match on each court was cancelled, in the hope that the action could resume again, though once it got to five in the afternoon the tournament cancelled play for the day, with the rain arguably at the heaviest it had been all day.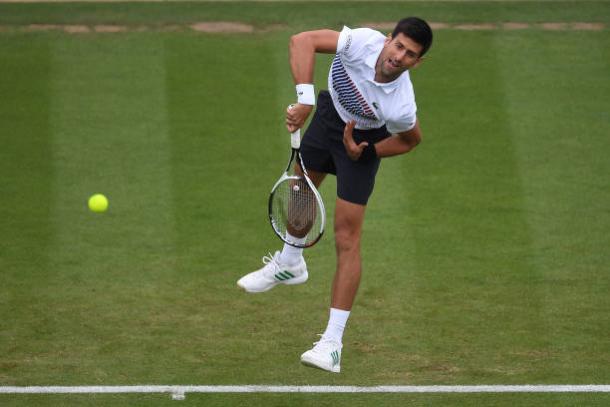 The heavy rain arguably could not have come on a worse day for the tournament, with several of the women' seeds, such as Halep and Kerber, making their tournament debuts in their second round encounters, whilst several of the male players were playing their opening matches, including Djokovic who only completed one game on his Eastbourne debut.
The cancellation is likely to have a greater effect on the women's draw, which has a larger playing field and therefore have to play on extra match on the tournament; it seems likely that many will have to complete two matches in one day.