 Wimbledon is always the biggest event of the tennis year, regardless of whatever else is going on on the tour. So when it is said that the 2017 edition has the opportunity to be bigger than ever, that is a serious statement. So what makes the 2017 Wimbledon Championships more significant than usual?
In two weeks time, there could be a new world number one. And it could be any of four men.
Often when the world number one ranking is on the line, there are two men vying for it: the incumbent and a single challenger. But this year at Wimbledon, reigning world number one Andy Murray will be facing three different challengers. Rafael Nadal, Stan Wawrinka, and Novak Djokovic all have an opportunity to usurp Murray, who is also the defending Wimbledon champion which is a big reason why his ranking is in jeopardy, at the top of the men's game.
Here's a breakdown of how the 2017 Wimbledon championships could shake up the ATP rankings:
(Note: the starting total does not include points from the 2016 Wimbledon Championships, as those points will be replaced by points from the 2017 tournament, as shown in the table below)
| | | | | | | | | | |
| --- | --- | --- | --- | --- | --- | --- | --- | --- | --- |
| | Start | R1 | R2 | R3 | R4 | QF | SF | F | Win |
| Murray | 7390 | 7400 | 7435 | 7480 | 7570 | 7750 | 8110 | 8590 | 9390 |
| Nadal | 7285 | 7295 | 7330 | 7375 | 7465 | 7645 | 8005 | 8485 | 9285 |
| Wawrinka | 6130 | 6140 | 6175 | 6220 | 6310 | 6490 | 6850 | 7330 | 8130 |
| Djokovic | 5965 | 5975 | 6010 | 6055 | 6145 | 6325 | 6685 | 7165 | 7965 |
Murray's Mission
While the draw was not kind to any of the top four players, it provides Andy Murray with the knowledge that he controls his own fate. All Murray needs to do is reach the final and he will protect his number one ranking. While a title for Nadal would give him more points than a Murray runner-up performance, Nadal and Murray are in the same half meaning only one can advance to the final. So if Murray reaches the final, that means Nadal is out and cannot claim the title.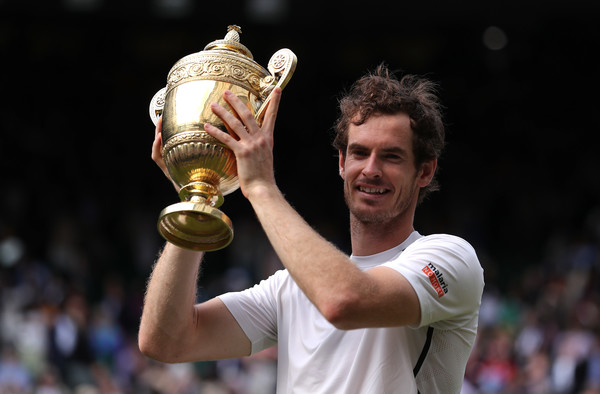 A finals appearance is needed to guarantee that Murray will stay at number one. However, he may not need to even make it that far. A semifinal appearance would eliminate both Djokovic and Wawrinka, the latter of whom is in Murray's quarter. Depending on Nadal's results, and the result of that potential semifinal showdown, Murray may only need to reach the semifinals. If Djokovic and Wawrinka fail to win the title, it does not matter where Murray finishes; the Scot will remain at number one. Dealing with Nadal will be a little more complicated.
The bad news for Murray is that he has a brutal draw. He could face the flashy Dustin Brown in the second round, who thrives on grass and has beaten Nadal twice on the surface, including at Wimbledon in 2015. Another former Nadal conqueror and Wimbledon quarterfinalist, the powerful Nick Kyrgios, is looming in the fourth round. He will likely then faceoff with Wawrinka in the quarterfinals in a match with huge implications in the battle for number one.
Novak needs help
Novak Djokovic needs to win the title to claim the number one ranking. Nothing less would suffice. Djokovic is in a particularly unfortunate situation as he has zero control over his fate. While perhaps the top-heavy draw benefits Djokovic, as he will not need to go through any of the top three players in the world to reach the final, it also means that he needs to hope that both Murray and Nadal fail to reach the final. If either two-time Wimbledon champion reaches the final, a title would not be enough for Djokovic to reclaim number one.
Should Djokovic meet Wawrinka in the final, it would be winner take all. If the Serbian beats anyone but Murray or Nadal in the final, he would reclaim the number one ranking, which he lost last November. But he will need someone else to take care of those three men to guarantee that. The nightmare scenario for Djokovic is a Murray-Nadal semifinal. If the reigning world number one and two do battle in the last four, Djokovic cannot reclaim number one at Wimbledon.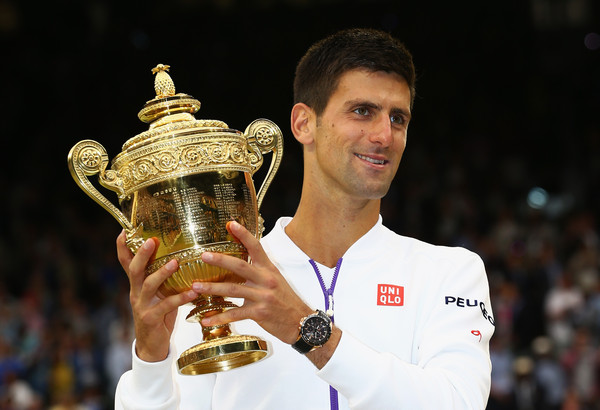 It should be pointed out that while Djokovic is the highest ranked player in his half of the draw, that does not mean he has an easy path. Juan Martin del Potro, who beat Djokovic at the Olympics last year and has given the Serb trouble at Wimbledon in the past, is looming in the third round. Queen's Club champion Feliciano Lopez could be waiting in the fourth round. Two men who have beaten Djokovic at majors in the past, Dominic Thiem (just a month ago at the French Open) or Tomas Berdych (here at Wimbledon in 2010), are potential quarterfinal opponents.
And then there's the little issue of seven-time Wimbledon champion Roger Federer, who is projected to be Djokovic's semifinal opponent. So not only does Djokovic need someone else to take out Murray, Nadal, and Wawrinka to open the door for him to return to number one, he needs to handle a challenging draw just for a chance.
Wawrinka's long shot
Like Djokovic, nothing less than a title would be enough for Stan Wawrinka to ascend to number one for the first time in his career, breaking the 13-year reign of the big four. Unlike Djokovic, Wawrinka has full control over his fate. That may be a curse, however, as he may need to go through Murray, Nadal, and Djokovic in a row to claim the title and the top spot.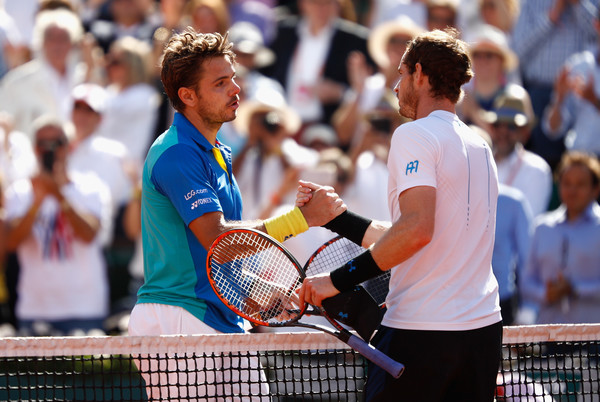 Also unlike Djokovic and unlike Nadal, judgement day comes early for Wawrinka. The entire battle for number one may be decided in the quarterfinals as Murray and Wawrinka will do battle in the last eight. If Wawrinka wins, he opens the door not only for himself, but for Nadal and Djokovic to claim the top spot. However, if he loses, his number one dream dies and Djokovic's takes a big hit.
Nadal's dream
Unlike the other challengers, Nadal not only does not need to win the title to return to number one for the first time in three years, but he does not even need to make the final. Depending on Murray's result, reaching the round of sixteen is the minimum result required by the recent French Open champion to ascend to number one.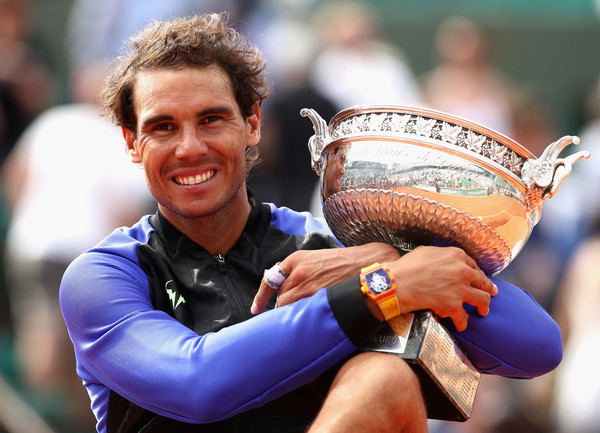 That being said, to guarantee his ascension to number one, Nadal does need to reach the final. If the Spaniard reaches the title match for the first time since 2011, he would reclaim the top spot regardless of the result of the final or any other players' results. To get there, he may have to go through Murray in the semifinals, which would seem like a fitting way to clinch the top spot.
There are several scenarios whereby Nadal can claim the number one ranking at Wimbledon, depending on Murray's result:
Nadal reaches the fourth round and Murray loses in the second round or earlier
Nadal reaches the quarterfinals and Murray loses in fourth round or earlier
Nadal reaches the semifinals and Murray does not
Should the pair both reach the semifinals, they will face each other with the number one ranking on the line. Nadal has won all three of their previous meetings on grass, all three at Wimbledon, and went on to reach the final all three times, winning two of them. In a bizarre twist of fate, Murray has not beaten Nadal on a surface other than clay since 2011.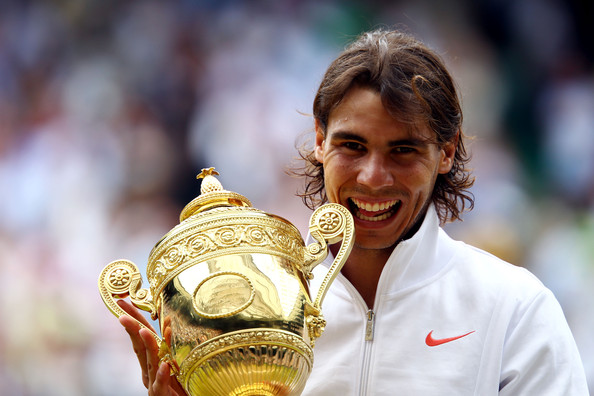 Nadal has perhaps his best shot in years to make a run at Wimbledon. There are no obvious threats in his section of the draw, meaning if he plays well, he should have no issue reaching the quarterfinals. That being said, Nadal has lost to surprising players in his last four appearances at the All England Club, so nothing is guaranteed. If Nadal reaches the quarterfinals, he could face a big test in the form of big-hitting Marin Cilic. The Spaniard has not lost to Cilic in eight years and blew out the Croat back in February in Acapulco. While there are question marks surrounding Nadal's ability to contend and win on grass, this may be his best chance to reclaim the top spot.
What's Next
Murray's tenure as world number one has been less than impressive, as he has not only failed to win a major as world number one, he has not reached so much as a Masters 1000 final. In his first event as number one, he won the ATP World Tour Finals. Since then, he's only reached two finals, one at the 250-level and one at the 500-level. If he loses his top spot at Wimbledon, he will become the first world number one since Andy Roddick in 2003-2004 to fail to reach a major or Masters 1000 final during their tenure (Roddick failed to reach any finals).
Both Djokovic and Nadal will be looking to take over at number one for a fourth stint. Djokovic is currently fifth on the all-time list of weeks at number one with 223, while Nadal is seventh with 141. Should Wawrinka ascend to number one, it would end a 13-and-a-half year reign by the big four of Nadal, Djokovic, Murray and Roger Federer.
Wimbledon gets underway on Monday, July 3rd, with Murray kicking off the action on Centre Court.