 It would be the third meeting between Daria Kasatkina and Zheng Saisai as they would face off on a third different surface in as many matches. With this being a Wimbledon first round match-up, the win could mean a lot for either player as Kasatkina looks to shrug off the early jitters especially when there are expectations loaded on her after being a seeded player, and Zheng aims to create the huge upset.
Kasatkina's 2017 grass court results
Having suffered an ankle injury at the Internazionali BNL D'Italia, Kasatkina skipped the whole of the lead-up grass court tournaments to Wimbledon to properly rehabilitate and recover fully from the injury. This then saw her withdraw from both the Aegon Classic and the Aegon International, missing an opportunity to earn much-needed match play on the grass courts and it meant that she entered Wimbledon without any match practice.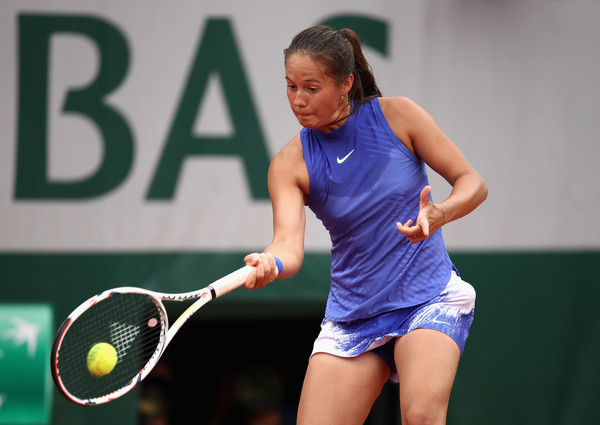 Zheng's 2017 grass court results
Zheng Saisai opted to skip the whole grass court season in an unexpected decision, and she enters Wimbledon in a similar situation with Kasatkina as she did not have any match practice in the past month after her last match came against Karolina Pliskova at the French Open.
Head to Head
Daria Kasatkina and Zheng Saisai have faced off twice in the past. Both of their previous meetings came in 2016 when the Russian triumphed on both occasions without losing a set in either of the matches. At the Volvo Car Open, the youngster only conceded three games as she strolled to the victory within under an hour. Their most recent clash came at the quadrennial Summer Olympics games, where Kasatkina once again triumphed without facing any problems.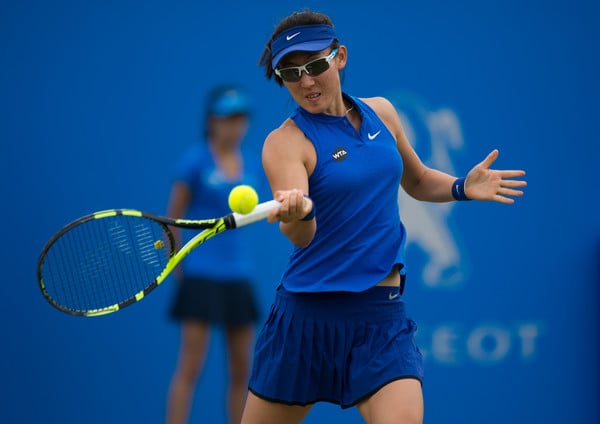 Match Analysis
Daria Kasatkina is the huge favourite on paper and should be able to close out the win without facing any huge problems. However, the status of her ankle injury is still unknown and might pose as an obstacle for the Russian. Nevertheless, Zheng is stuck in a similar situation as she is delaying a knee surgery from May to post-US Open, and her insistence to continue playing might further aggravate the injury.
Kasatkina has to step up and be more aggressive on this fast surface and dictate play throughout the match against the defensive Zheng. Her powerful backhand definitely helps her greatly, but it is the consistency on her groundstrokes which matters. The Russian must be able to keep up the high level of play and power on her shots throughout all the rallies to defeat the stubborn player in Zheng. Her serve must also be at its best as she should try to have a higher first serve percentage, and also attempt to mix in some slices and drop shots during the rallies to catch her opponents off-guard.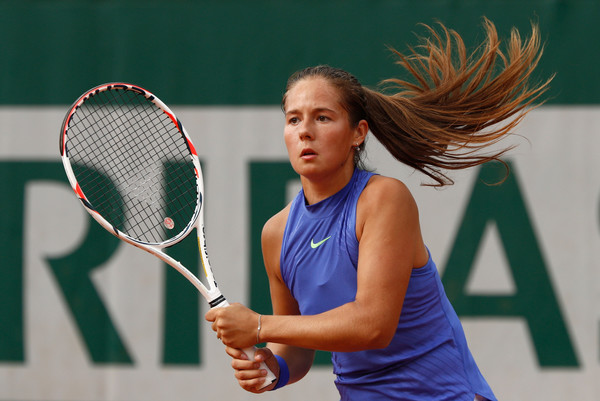 Zheng must be solid while being on the defense as she cannot allow Kasatkina to overpower her. With power not being an option for her, the Chinese should use angles and precision to have any chance of creating the huge upset. The heavy spin she applies on her forehand could be tricky for the Russian, and she would have to come up with some unbelievable tennis to triumph in this match-up.
Match Prediction: [29] Daria Kasatkina d. Zheng Saisai in straight sets