 Former world number one Novak Djokovic has evidently struggled for form in 2017. This time last year, Djokovic entered Wimbledon as the two-time defending champion and the holder of all four Grand Slams. A year later, the Serb is currently holding no Grand Slam singles title but he comes into Wimbledon with some confidence.
The 30-year-old played a warmup event between the French Open and Wimbledon for the first time in seven years. He competed at the Aegon International in Eastbourne. The three-time Wimbledon champion enjoyed himself down the seaside at Devonshire Park. He did not drop a set throughout the week, culminating with a straight sets victory over Gael Monfils to claim his 68th career title in his 98th career final.
Djokovic said it was a good decision to play at Devonshire Park last week. "Yes, it seems to be right now from this perspective a good decision to have played in Eastbourne. Obviously, I was not playing too many of the events in the week prior to the beginning of a Grand Slam. In my career but I have decided to do so this time because I felt like I needed more matches in general. Especially on grass which is a unique surface which requires time for adjustment and adaption on the movement. I feel like this time I needed an appropriate tournament rather than just playing a couple of exhibition matches. I'm glad that I've made that decision that I went to Eastbourne because it was a positive experience on and off the court as well.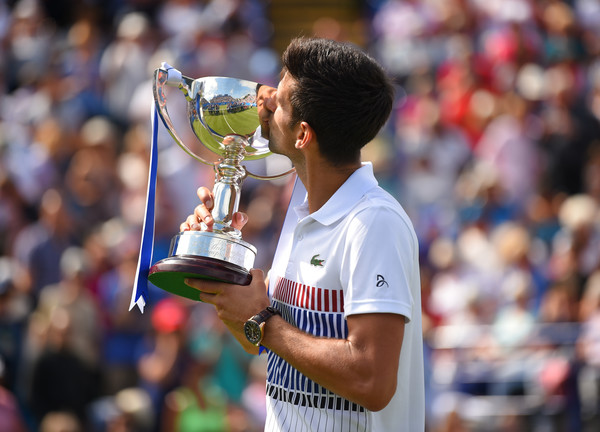 Former top ten player, Mario Ancic is joining Djokovic's coaching team for Wimbledon and he may stay on longer after Wimbledon depending on how it goes according to the Serb.
"He was one of the players on the tour (Ancic) that I've had closest relationships with during our active career which wasn't easy. Isn't easy, obviously because he was a top ten player. Competitors and rivals but we always had tremendous respect and support towards each other. We spent a lot of time off the court. We speak the same language, so things were very easy for us in terms of communication. Obviously, he was very unfortunate with his injuries and illnesses which ended his career. It was really unfortunate because he was definitely one of the most talented players I have ever seen.
"He was very smart, very educated, just a kind guy, admired by many people and respected on the tour. We spoke and he said that he was coming to London and he said that he'll be happy to spend some time with Andre and myself during Wimbledon. And that's more or less everything we talked about in terms of what comes after that. We'll see and take a day at a time and see how everything flows during this tournament and see where that takes us."
​​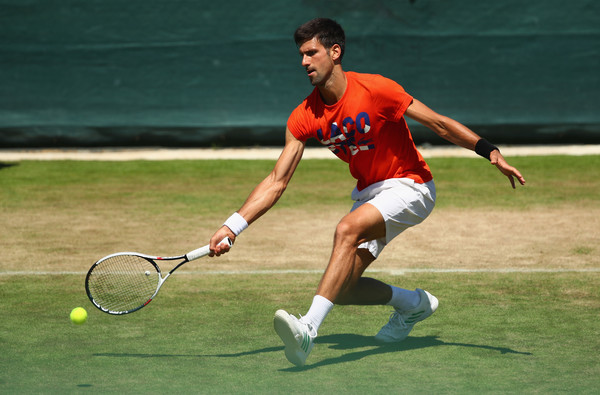 The second seed but world number four was philosophical in the press conference and said his outlook on tennis now different. "I used to base on all my happiness on winning a tennis match, many athletes today are doing that. I try not to do that anymore because it's not that I don't care about winning or losing a tennis match, absolutely not. Of course, I would love to win every tennis match that I play in but I don't try to take that as essential moments in my life which determines my happiness. It's a different approach but I'm still here. Still motivated and I still keep on going and I'm glad to experience whatever professional tennis has for me."
The three-time Wimbledon champion is aiming to win his first Grand Slam title since last year's French Open. Djokovic is currently in longest drought of winning a Slam since winning the Australian Open in 2013 and Wimbledon in 2014. He went five Slams without winning one and he begins his quest for a fourth title against Martin Klizan on Tuesday.