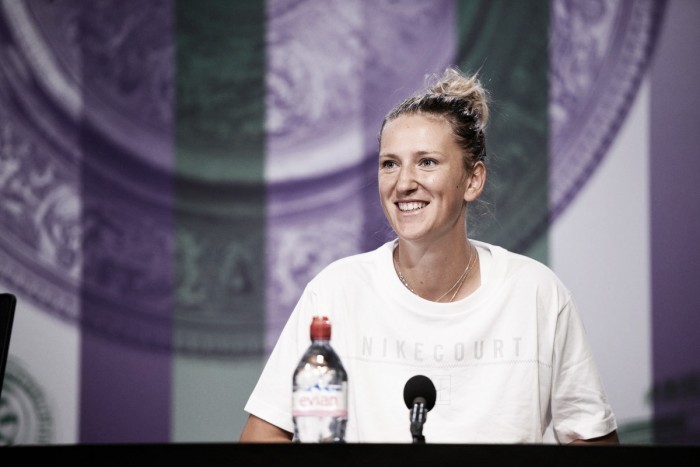 Former world number one Victoria Azarenka is back at Wimbledon for the first time since 2015. The two-time Australian Open champion gave birth to her first child Leo back in December. Azarenka made her triumphant return at the Mallorca Open, where she won her first round match but lost to Ana Konjuh in the second round. Nonetheless, the 27-year-old will be a threat at Wimbledon, and she gets her campaign underway tomorrow.
Azarenka's a two-time semifinalist at SW19. She lost to eventual winners Petra Kvitova and Serena Williams respectively in 2011 and 2012. The two-time Australian Open champion lost to Serena in her last appearance in 2015. It was a high-quality three-set thriller in the quarterfinals. The new mother begins her campaign against the USA's Catherine Bellis, as it is not assigned to a certain court, it may be put on one of the show courts such as Centre Court if the first three matches finish quickly.
"It feels great, I didn't play last year, so it feels like it almost been two years that I haven't played here, I always love coming here. It's such a special event for any tennis player, any tennis fan, and being back here with an extra member of my team (Leo) it's really special.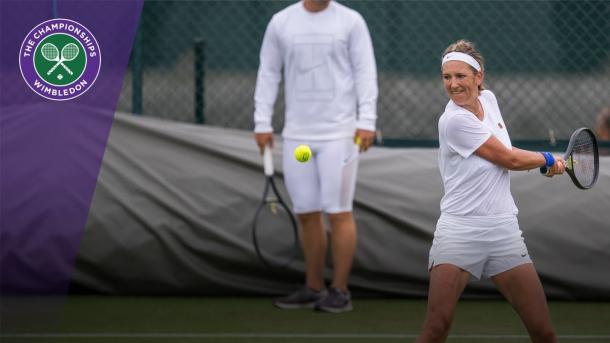 "We started conversations with my team, my coach Michael (Joyce) asked me one morning. 'Hey you've been training really well, and I think you'll be ready to go and play early, what do you think about starting at Wimbledon and a bit earlier?" and at first I wasn't sure if I was ready mentally. I planned everything, tickets and stuff, and how we are going to travel, starting with arrangements in Stanford. I thought about it for a week or maybe even two, I felt like I was ready to compete, I was tired of practicing and going through drills and I needed competition.
"She's definitely not an easy opponent, especially in the first round, I'm here unseeded with no ranking. I didn't really know who I was going to play, I expect every round to be tough. The physical aspect I improved the most in the break, I feel fitter than I ever was and I want to continue to go into that direction, in tennis and tournaments. You can feel great on the practice court but to be able to transfer into the match is real art, sometimes it takes time. sometimes it clicks right away, I think I'm on the track to bring all of those components together and play better than I ever have before.