 Two of the season's most notable underperformers would face off in the first round of the Wimbledon Championships as world number 10 Agnieszka Radwanska takes on former world number one Jelena Jankovic, with this being one of the few must-watch matches in the draw.
Being a former finalist here in London, Radwanska has high expectations coming into the third Grand Slam of the year considering how well she had performed on the grass in the previous years. After a bright start to the season this year, everything went wrong for the Pole as injuries started to plague her, and she started to put in lackluster performances, losing to players lower-ranked than her in all of her 10 losses.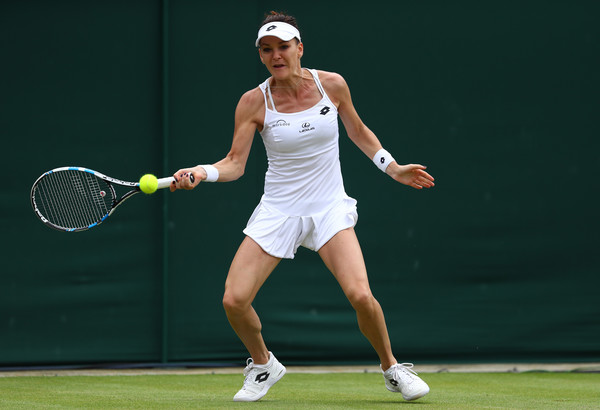 Jankovic is not having a great season either, owning a negative 8-15 win-loss record this year. Earning a huge win over Petra Kvitova on the exact same grounds back in 2015, the Serbian is back at Wimbledon looking for a deep run. Only defeating just one Top 30 player this year, Jankovic is in poor form and needs much more confidence to play her best tennis once again.
Radwanska's 2017 grass court season
Radwanska was originally slated to participate at the Aegon Classic in Birmingham, but a foot injury forced her to withdraw from the tournament where she would have been the fifth seed. She made her return to tennis at the Aegon International, where she reached the quarterfinals in the previous year. However, her poor form continued to plague her as she fell in straight sets to Lauren Davis, coming into Wimbledon without a win on grass courts for the first time since 2014.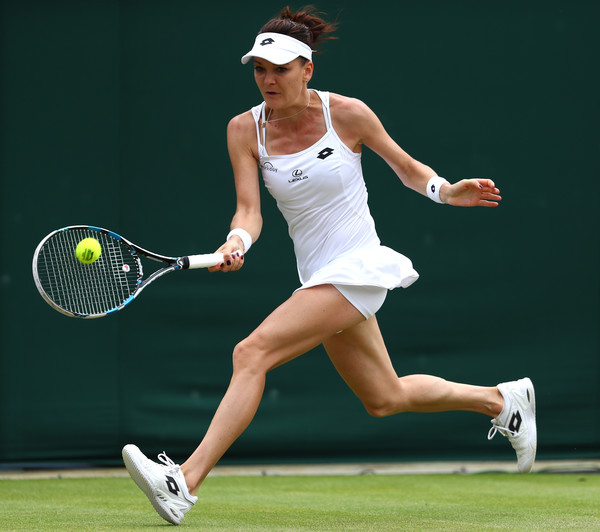 Jankovic's 2017 grass court season
Jankovic started her grass court season this year at the Ricoh Open, where she had a favorable draw. However, she fell to a shock defeat in the opening round as she was easily defeated by qualifier Petra Krejsova in straight sets. Moving on to the Mallorca Open as the previous year's semifinalist, she was given a very tough draw as the defending champion Caroline Garcia loomed in the opening round. In a tight match, Jankovic eventually fell in straight sets and came into Wimbledon on a four-match losing streak.
Head to Head
Both players have met for nine times in the past, with Radwanska leading this lopsided rivalry 7-2. Jankovic's two wins came on clay and the Pole won all of their meetings on the other surfaces. They had two clashes on grass, and the most recent of them came at this tournament back in 2015, where Radwanska triumphed in two tight sets.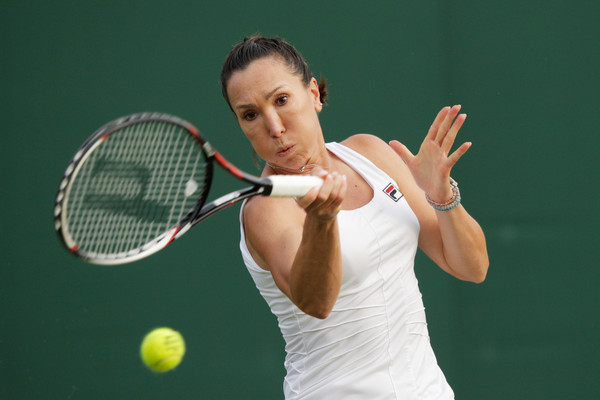 Match Analysis
Radwanska is viewed as the most talented player on tour, after being able to consistently produce the most unbelievable shots with ease. Her previous achievements on grass show that her style of play suits grass despite it not being powerful. Radwanska's groundstrokes are generally considered weak as compared to the other players on tour and it is often seen as a weakness in her game. Therefore, she often mixes in slices and drop shots during groundstroke rallies to cover her weakness and also to catch her opponents off-guard. The Pole is excellent at absorbing her opponents' power as she often takes time away from them, and allows her to go to the net and finish off the points. She should also try to have a high first serve percentage, preventing Jankovic from being able to exploit her weak second serve.
However, Jankovic is an opponent to be feared as the Serbian's game looks to have the edge on paper. Regarded as a counterpuncher, the former world number one has very solid and consistent groundstrokes. The strongest weapon of her game is the powerful backhand which is often able to produce winners, and the forehand wing is not too bad either. With grass being Jankovic's least preferred surface, it would be a tough challenge for her to excel here. Similar to Radwanska, the Serbian is encouraged to go up to the net and finish off the points there, having won the Mixed Doubles Championships here in London back in 2007. Jankovic has to be patient against a player like Radwanska, and cannot afford to let emotions get over her.
Match Prediction: [9] Agnieszka Radwanska d. Jelena Jankovic in straight sets