 It was a cat-and-mouse match between qualifier Arina Rodionova and 16th seed Anastasia Pavlyuchenkova in the first round of the Wimbledon Championships, with the result being a huge upset as the Australian managed to earn her first ever victory in a Grand Slam main draw match after saving an incredible seven match points against the Russian who failed to convert her chances well.
Pavlyuchenkova strolls to take the opening set
Pavlyuchenkova had a great start to the match as she managed to get the first break of serve in the opening game after Rodionova faced some early jitters in the opening stages, causing her to commit a couple of unforced errors to go down the early break. The Russian then easily consolidated the break as she had her first service hold of the day, before a string of service holds which ended soon after. Being 3-2 up on the scoreboard, Pavlyuchenkova put in some inconsistent serving and allowed Rodionova to return level on serve all of a sudden, leveling the scores.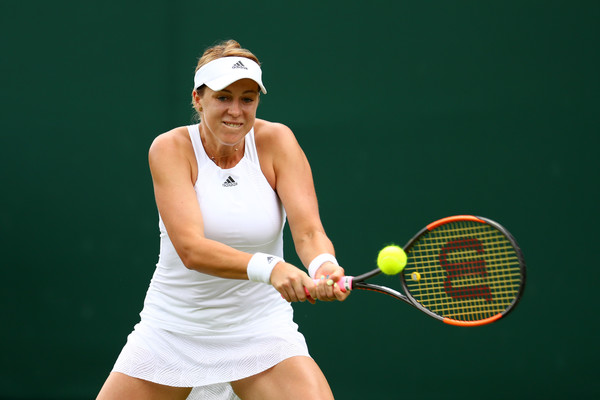 Nevertheless, the Australian was also very inconsistent as a couple of unforced errors came off her racquet, gifting Pavlyuchenkova the break of serve and allowed her to regain the lead. She then placed herself just one game away from winning the set as she held her serve to consolidate the break, looking in great form. Some poor serving from the qualifier then saw Pavlyuchenkova take advantage and force errors out of her, eventually sealing the first set 6-3 after 32 minutes of play.
Pavlyuchenkova misses seven match points, allows Rodionova a way back into the match
A shaky start to the second set for Pavlyuchenkova saw her get broken in the opening game after throwing in two double faults in the game, allowing Rodionova to take advantage and get the early lead. However, the Australian was unable to hold onto her lead for long as a couple of unforced errors allowed Pavlyuchenkova to break straight back and return level on serve. The second set then saw the first service hold as the Russian cruised to a comfortable hold of serve under just two minutes as she closed out the game with a powerful ace. With both players looking very solid on their serves, neither of them were able to make any breakthroughs.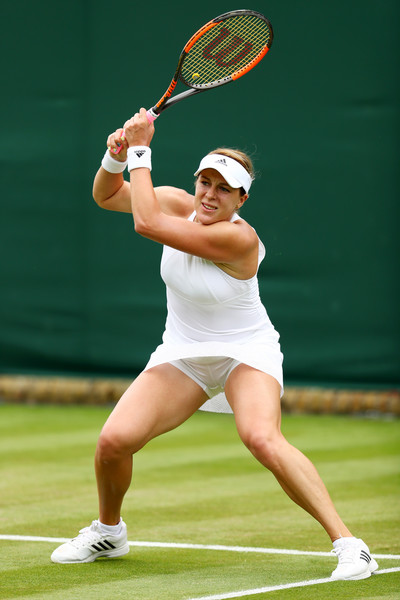 Pavlyuchenkova managed to get to deuce in the sixth game but was unable to earn a break point as Rodionova eked out a tough hold of service despite hitting some weak serves in. There was a string of comfortable service holds until the 12th game when Pavlyuchenkova earned an incredible five match points with the Australian serving to stay in the match. However, the Russian wasted all of those match points as the underdog managed to extend the second set into a tiebreak to decide its winner. Despite Pavlyuchenkova jumping out to a 6-4 lead with two more match points, Rodionova made another incredible escape by producing a running backhand down the line winner to save one of them, winning four straight points to seal the thrilling second set after exactly one hour of play.
Rodionova prevails 9-7 in the final set, triumphs in three sets
The final set started on a positive note for the Russian as she broke serve in the opening game with the help of a double fault on break point from Rodionova. However, some inconsistent play from Pavlyuchenkova caused her to lose the advantage immediately, allowing Rodionova to break straight back and return level. Both players continued to struggle in their return games as neither were able to find their best tennis. Unexpectedly, Rodionova then broke serve for the fourth time in the match as she earned the golden opportunity to serve out her first ever Grand Slam main draw win. However, she was pegged back at the last moment as Pavlyuchenkova played her best aggressive tennis in the match to save a match point and break straight back to keep her in contention for the victory.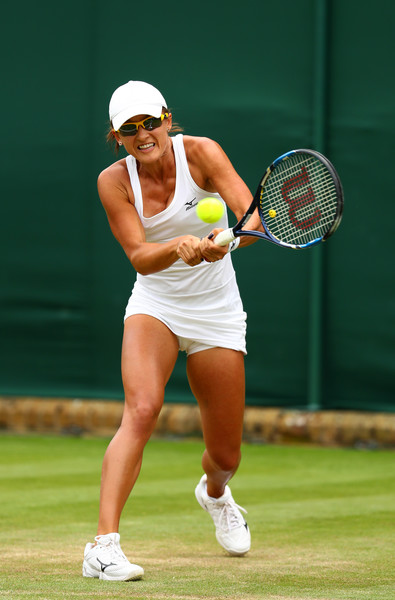 Holding serve from 0-30 down, the Russian managed to narrowly remain on serve with Rodionova unable to return any first serves. It was Pavlyuchenkova who next earned a 0-30 lead in her return game but was unable to earn any break points with the Russian hitting countless numbers of unforced errors, which has proved costly today. Serving to stay in the match at 7-8, Pavlyuchenkova failed to put in a consistent display as she allowed Rodionova to earn another four match points. The Australian finally managed to convert her fifth match point with Pavlyuchenkova hitting an easy forehand way out, gifting Rodionova her first ever Grand Slam victory after 2 hours and 31 minutes and wasting a shocking seven match points along the way.
Stats Corner: Rodionova more solid and consistent on the court
Despite what seemed like a poor match from both players, Pavlyuchenkova managed to hit an incredible 38 winners that went along with 37 unforced errors, most of which came at the crucial points. Rodionova blasted 35 winners past the Russian, but that also came with the same number of unforced errors as both players failed to convert their chances well. Both players were equally dominant on their first serves but the Australian performed much better on her second serve points after winning 47 percent of them, as compared to just 35 percent for Pavlyuchenkova. A statistic worth noting is that Pavlyuchenkova earned an incredible seven match points in the second set, but failed to convert either of them.