 Fourth seed Rafael Nadal continues to go from strength to strength on the lawns of Wimbledon. The 31-year-old's struggles on grass have been well documented since 2012 after his shocking loss to Lukas Rosol. Moreover, the two-time champion has not reached the second week of Wimbledon since 2014 after losing to Nick Kyrgios in the fourth round.
The 15-time Grand Slam singles champion has been in devastating form in his two matches at this year's Championships. Nadal missed last year's Wimbledon due to a wrist injury, and the current world number two has a chance to return to the world number one rankings for the first time since 2014.
"For the moment third round, you never know (the) grass is a different surface, and things change quickly. I think I am doing the right things. I feel myself playing well, now I have a tough opponent in front like Khachanov, it will be a tough match for me. I hope to keep on playing well and it is possible to keep on improving a little bit more, I should be happy. I don't know how far I can go in the draw, I really don't think about that now. I won another match here at Wimbledon, it means a lot to me, that means a lot to me. Tomorrow, I have a practice day, and after tomorrow I have a match, that's my route and try to follow it."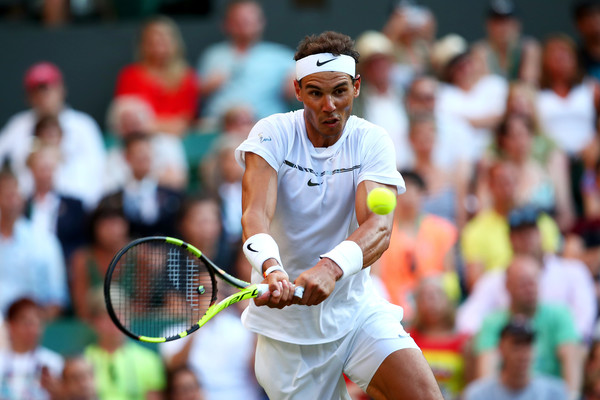 "In my opinion doubts are good. If it's too much, it's too much. If you have too many doubts, to play this sport it's more difficult because you need determination at the same time. The doubts give you a couple of things that are important. Give respect to your opponent, when you are on the court, every opponent is dangerous, don't relax when you are winning. Keep having the motivation to improve, don't consider yourself too good and I think this kind of stuff helped me have a longer career, and a successful career to be around for a long time.
The former world number one will play 30th seed Karen Khachanov in the third round. It could be a tricky match for the Spaniard as the Russian advanced to the fourth round of the French Open last month losing to world number one Andy Murray.