 On Court 16, Adrian Mannarino avenged his Antalya Open loss to Yuichi Sugita by edging past him 6-1, 5-7, 4-6, 7-6(2), 6-2 in three hours 37 minutes. He will now face fellow countrymen Gael Monfils in round three at Wimbledon.
Mannarino runs away with opener
Yuichi Sugita, serving first, began the match confidently, holding to 15. For the Frenchman, he was forced to save two break points early on before surviving and getting on the board at 1-1. It was then his turn to bring up a break point opportunity at 30-40 with the Japanese man netting.
Mannarino then broke serve before going on to consolidate to take a 3-1 lead having saved two break back points in the process. Things for the 29-year-old would only get better. The fifth game would see him bring up further double break points for a double break lead.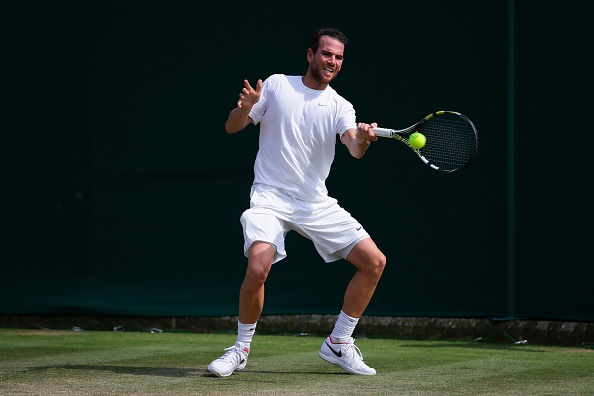 Mannarino missed his first chance with an unforced error but went up a double break lead with the 28-year-old sending a backhand into the net. Once more, the Frenchman consolidated to secure the double break lead. Struggling to keep up with Mannarino's fast start, Sugita fell behind two break/set points in the next game by sending a forehand wide.
The Antalya champion saved one of two break/set points faced but Mannarino took his chance and sealed the set a point later 6-1 with his opponent hitting a forehand long of the baseline. Heading into the second, Mannarino had full swing of momentum.
Sugita fights back to claim the second set
Continuing on from the first set, Mannarino began the second by holding his serve quite comfortably. He then put Sugita under some pressure and earned two break point chances at 15-40 with the world number 44 firing his eighth backhand error of the match so far.
Mannarino missed his first chance with a forehand hitting the net. But the world number 51 piled more misery on Sugita by taking his second opportunity to break. He followed it up by holding serve for a 3-0 lead. Sugita then after missing two chances to hold serve eventually did so on his third game point to get on the scoreboard at 3-1.
Getting on the board seemed to have given the 28-year-old confidence. Down 4-2, Mannarino's backhand could only find the net as Sugita found a lifeline back into the set with his opponent seemingly annoyed. One break point was saved but the Japanese man broke back with the Frenchman's backhand going missing.
Sugita held serve to level at 4-4 and the momentum swung the way of the 28-year-old. Both had trouble serving but managed to hold their next service games to keep the set locked at 5-5. With the crowd now backing Sugita, this gave him more confidence as he raced away to a love-40 lead following multiple errors from Mannarino. Sugita broke and serving for the set, he leveled at one set apiece, 5-7.
Sugita edges two sets to one ahead
Starting out after losing the second, Mannarino comfortably held his serve to 15. As did Sugita to love for one-all early in the third. Up 30-15 in the third game, Mannarino threw away the lead as Sugita turned the game around to grab a breakpoint following an unforced error from Mannarino.
First time of asking, he broke with Mannarino netting after a lengthy rally. He then backed this up by consolidating serve confidently to love, going 3-1 ahead to the delight of the crowd on Court 16. Despite going down a break in the third, Mannarino held serve to love, finishing the point with an ace out wide.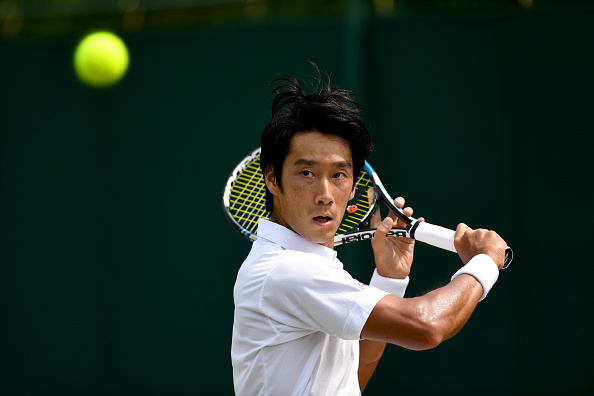 For the remainder of the third set, both players for the first time in a while looked comfortable on serve, rarely losing points and engaging in quite long rallies until the eighth game, 3-5. Ranting to himself after losing the game, Mannarino received a warning from the umpire for sportsmanlike conduct.
He did go on to hold serve in the next game which left Sugita now serving for the set ahead at 4-5. Sugita ran away to a love-40 lead before clinching the set 4-6 with a volley. After the end of the set, Mannarino walked into a ballboy and this time received a point penalty.
Mannarino levels on tiebreaker to send match into a deciding fifth set
Following that confrontation with the umpire, Mannarino then fell behind double break points at the beginning of the set and was also in danger of losing the plot. But the Frenchman managed to send the game to deuce before being forced to save a third break point in a lengthy game. He eventually held to get on the board early on, 1-0.
Sugita also held serve more easily to get on the board at 1-1. Just like in the previous set, both got into a slight rhythm on serve, holding serve confidently until the seventh game with the Frenchman up 4-3. Looking to extend his lead, Mannarino brought up a break point chance.
But a solid first serve from Sugita sent the game to deuce. The Japanese man would save a second break point in a lengthy game en route to holding and leveling at 4-4. Mannarino raced through his service game to put the pressure back on Sugita. All square at 30-all, Sugita sent a forehand wide which presented the Frenchman with his first set point.
But the 28-year-old quickly denied Mannarino and went on to hold serve for 5-5. Just two games later, he would miss a second set point with Sugita sending the set to a tiebreaker. Mannarino would dominate the breaker, going 6-1 ahead. Sugita saved one match point but Mannarino forced a decider, taking his 4th set point 7-6(2).
Mannarino wins set; advances in five
Serving in a crucial set, Sugita was forced to save a breakpoint at 30-40 before holding his serve for 0-1. Mannarino began confidently, holding serve to love to level, 1-1. The Japanese man would hold his second service game then applied pressure to the Frenchman.
Up 15-30, Sugita forced Mannarino into playing an unforced error to bring up two break points. But both were quickly saved with the game heading to deuce then holding his serve for 2-2. Having saved a few break points, Mannarino then earned one of his own at 30-40.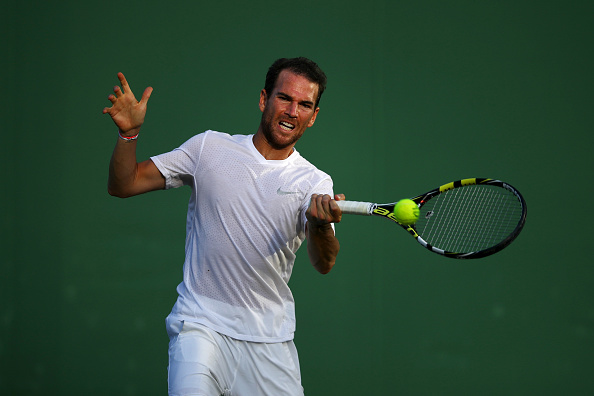 Despite going on to save the break point, the world number 44 would save a second a few points later but with consistent pressure, Mannarino forced a third break point following a double fault. This time, he would break with a stunning return cross court before consolidating to love for a 4-2 lead.
Mannarino would then break Sugita and his spirits in the next game to 15 to now have the chance to serve for the match. The Frenchman reached match points quickly, going love-40 ahead. After three hours 36 minutes, Mannarino ended the contest to progress to round three.