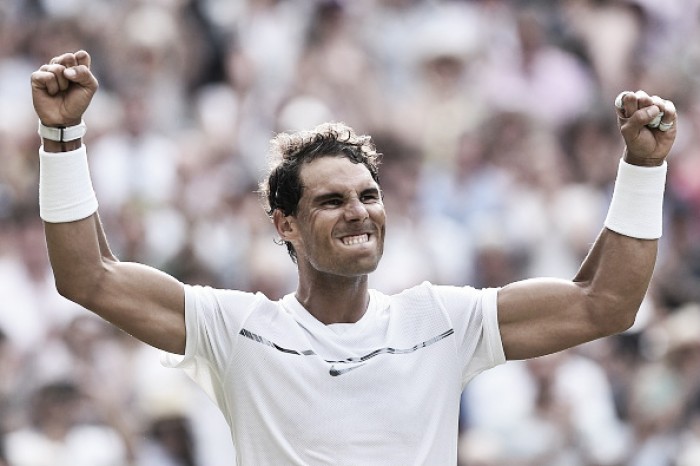 Former world number one Rafael Nadal has reached the fourth round at Wimbledon for the first time since 2014. The two-time Wimbledon champion is the third favorite to clinch another title at SW19. His performances throughout the Championships have been devastating.
The 15-time Grand Slam champion will have a tough assignment in the fourth round on Manic Monday. The Spaniard will take on Luxembourg's big server Gilles Muller. The 34-year-old is from Luxembourg and is currently at a career-high ranking of 26, and he is playing his best tennis of his career in 2017.
The world number two is hot on the defending champion Andy Murray's heels in the race to clinch the world number one ranking. Should Murray lose to Benoit Paire on Monday, coupled with a Nadal victory over Muller, the former world number one will be in pole position to take the world number one ranking once again.
Nadal praised Khachanov's progress, and assessed his own performance."He's a tough opponent, he came here playing good matches on grass, semifinals in Halle a week and a half ago. Playing good matches in the semifinals, it was a tough one, for a set and a half, I was playing fantastic. Then a little bit worse, but in general terms very well and I'm very happy. The third set, at the beginning I had my chances, I should have broken but it didn't happen. I had two tough games with my serve, I think I played well in important moments and in the tiebreaker, I played better than him.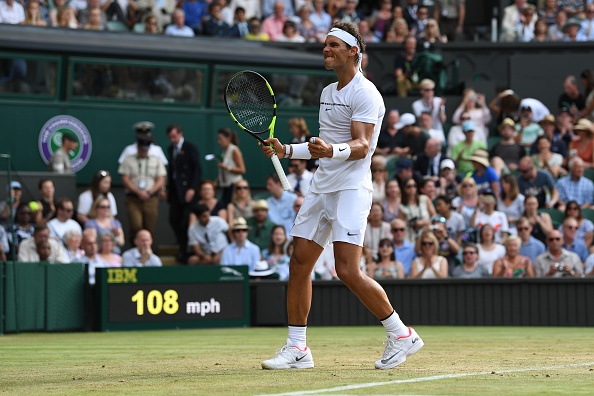 The two-time champion is aware of how dangerous Muller is on grass. "I play against a left-hander in the previous round, it's something that is a little bit different but we are used to doing it, I did, it's true. It's an opponent, who has a special style, a lot of serve and volley, and serving so good, so it's going to be a very tough one. I need to be very focused on my serve and try to be aggressive on the returns to try to have chances.
The two-time Wimbledon champion has reached the second week at Grand Slams in his last four successive Slams. Nadal lost to Lucas Pouille in the fourth round at the US Open, a runner-up in Melbourne, champion in Paris and he will be hoping to add another Wimbledon title to his overflowing cabinet.