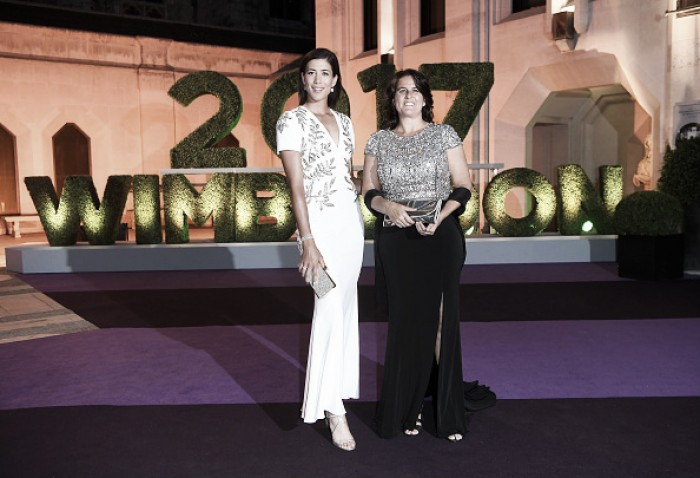 Spain's Fed Cup and Davis Cup captain Conchita Martinez was one of the masterminds behind Garbiñe Muguruza's Wimbledon triumph. Muguruza has won four WTA titles and half of those being Grand Slam singles together. The 23-year-old became the first player to defeat both Williams Sisters in Grand Slam singles finals after Muguruza defeated Serena in last year's French Open final to claim her first Grand Slam singles title. Muguruza won her second Slam title after she defeated five-time champion Venus Williams, 7-5, 6-0.
Martinez, who was the first Spanish female player to win Wimbledon back in 1994 after she defeated nine-time winner Martina Navratilova in the final, she spoke about Muguruza's performances. "The whole two weeks, she's played every point of every single match. That, mentally is very strong, and you can see players break down with that. For me, high intensity when you play a match is very important. She sort of did that. She plays relaxed but with a lot of intensity. Just point by point, I try to tell her, don't think of anything else."
The 1994 champion also added that her charge had the tools to win Wimbledon. "She's (a) very powerful player. It's very important that she stays very aggressive, that she pushes and she goes for it. Sometimes you're going to win playing unbelievable, sometimes you're going to win playing ugly.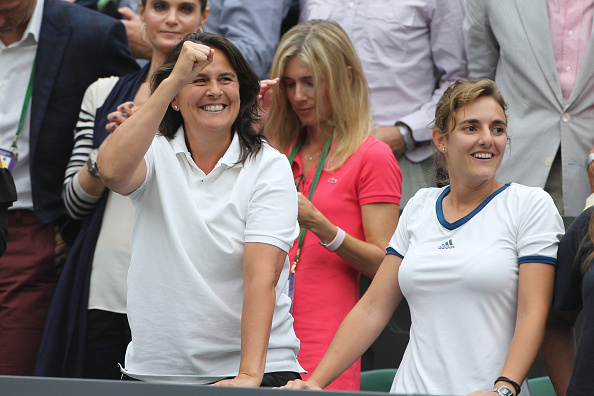 "The semifinals, I just told her, it's another match, not a semifinal and today it's another match, another day." Muguruza's coach Sam Sumyk was not present at Wimbledon as he became a father back in Los Angeles. He will return to the new two-time Grand Slam champion's side by Stanford.
"I'm always in contact with every player but Sam her coach is going to step in now."
Martinez has her hands full as she is the Spanish Davis Cup and Fed Cup captain. Nevertheless, Muguruza would have gained a lot of confidence as having her compatriot in her box during Wimbledon, who knew how to win the third Grand Slam tournament of the year.