 The 2017 US Open champions in the men's and women's singles will earn a whopping $3.7 million. The USTA has announced that the total prize fund will be $50.4 million. It will be the richest purse in the history of tennis. It is a huge increase from last year, as the total prize fund has increased by nine percent.
The final Grand Slam tournament of the year at Flushing Meadows in New York can boast that it will be the first tennis tournament with an astronomical prize fund. USTA President Katrina Adams was pleased to announce the news.
"Five years ago, we committed to the players that total player compensation for players would reach $50 million at the US Open, and we are honoring that commitment."
The prize money increase will certainly help the lower ranked players who are struggling to make a living on tour. In the singles event, there is going to be a 7.5 percent increase per round compared to last year. The doubles prize money has also increased by 8.6 percent. The winners in the men's and women's doubles will share $675,000, which is the highest in the history of the US Open.
The qualifying tournament at the US Open has also increased immensely. A mouthwatering 49.2 percent increase with the total prize fund now totaling just under $3m at $2.9 million.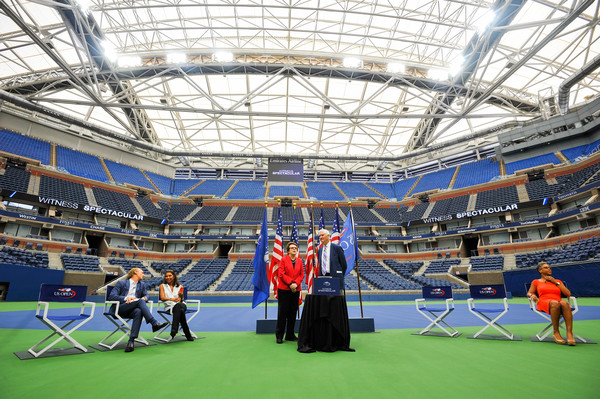 Not just the increase in prize money that will be an increased incentive for the players, the US Open has a new host of amenities, for them to look forward to. There is an upgrade to Player Dining which means they will have a better meal allowance, upgrades to all player workout facilities and additional quiet room space.
Last year, the US Open's main stadium the Arthur Ashe Stadium had a roof built on it, which was useful for the rain.
Here is a list of the Prize Money at the 2017 US Open
Singles:
Winner: $3.7m
Runner-Up: $1.825m
Semifinalist: $920,000
Quarterfinalist: $470,000
Round of 16: $253,625
Round of 32; $144,000
Round of 64: $86,000
Round of 128: $50,000