 Zhang Shuai has had a disappointing season thus far, failing to follow up her impressive 2016 as she failed to live up to expectations, but she was still able to keep her ranking in the Top 30 after seven months of play. Nevertheless, the Chinese produced some impressive performances occasionally, rattling off some great wins to keep her in contention for a second consecutive Top 30 year-end finish.
Win-loss record
Unexpectedly, Zhang accumulated an 11-17 win-loss record after the Wimbledon Championships, losing to lower-ranked opponents on ten different occasions. As a Top 30 player, the Chinese have surprisingly only managed to clinch just four wins over players ranked in the Top 50, which is considered a huge disappointment for a player like Zhang.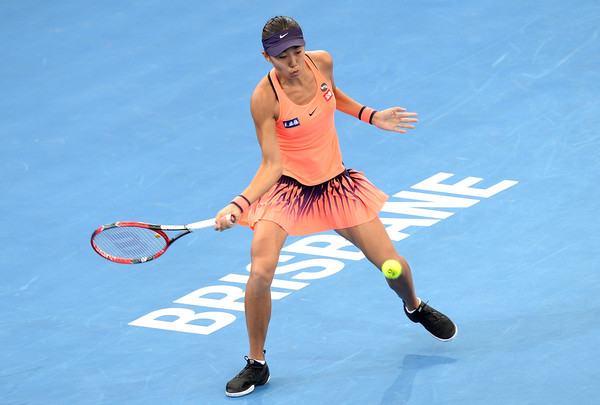 High Points
Her best performance in a tournament this year came at the Qatar Total Open, where she had her first and only win over a Top 10 player in 2017. She stormed her way to the quarterfinals, defeating two quality opponents to do so.
Roland Garros was a successful tournament for the Chinese as she managed to excel on her least preferred surface, reaching the third round for the first time in her career as the 32nd seed. Coming through two tough matches in the opening rounds, Zhang put up a tough fight before falling to Svetlana Kuznetsova in the longest match of the women's tournament.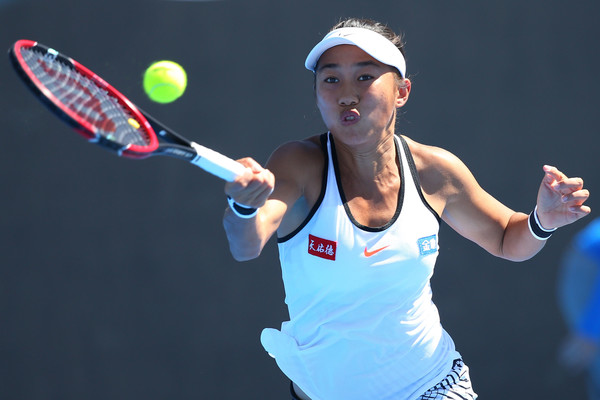 Low Points
Zhang fell out of the Top 30 for a period of time after the Australian Open as she failed to defend her quarterfinal points from last year, unexpectedly falling to Alison Riske in the second round which disallowed her to take advantage of a favorable draw to improve on her ranking.
As compared to 2016, Zhang was unable to produce the same results as she was constantly defeated by players she was expected to beat, falling to shock defeats and put in substandard performances in most of her matches.
Best Results
Zhang's most impressive victory this year came against Garbine Muguruza, who would go on to be the Wimbledon champion months later, at the Qatar Total Open. Putting in her best performance of the year, the Chinese battled to a tough three-set win with a 7-5 scoreline in the final set.
Other notable wins for Zhang include her first match of the year, outclassing a crafty Laura Siegemund to clinch the win at the Brisbane International. The Chinese's win over comeback player Sara Errani at the Miami Open was also rather impressive, coming from 2-5 down in the final set to earn the hard-fought victory.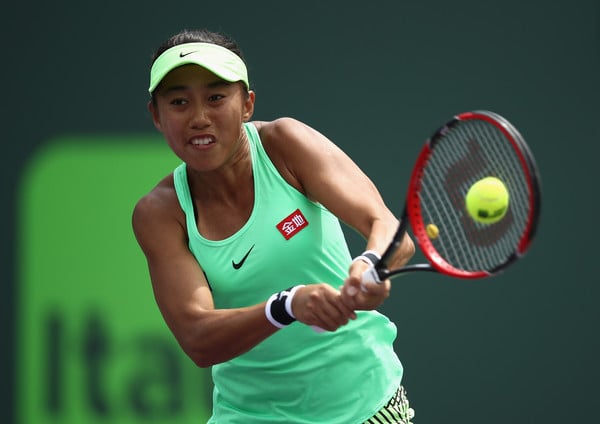 Worst Results
Her disappointing six-match losing streak saw her fall to six different players, with five of them being lower-ranked as compared to the Chinese. Zhang was unable to make an impact on clay courts as she was often outclassed by crafty players and entered Roland Garros with nothing working for her. Nevertheless, she finally regained her form in Paris and had a great run there.
The grass court season saw Zhang not progressing past the second round in any of the three tournaments she played, seeing her fall to Kristina Mladenovic twice in as many weeks, despite putting up a tough fight against the Frenchwoman at the Eastbourne International.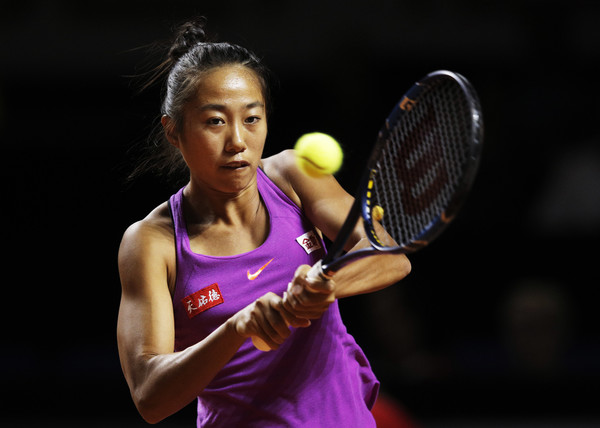 Looking ahead
Zhang has a handful of points to defend throughout the Asian swing this year after reaching the semifinals at the Tokyo International and at the Korea Open, which was followed by a quarterfinal appearance at the Premier Mandatory event in Beijing. Receiving a wild card into the year-ending WTA Elite Trophy, Zhang made good use of the opportunity as she topped her round-robin group and progressed to the semifinals, where she lost to eventual champion Petra Kvitova.
Midseason grade: D
Zhang Shuai has to get her game going together if she were to maintain her spot in the Top 30 by the end of the year. She must be able to produce more consistent and solid performances in order to win the matches she is the favorite in, and also to constantly be able to challenge the top players frequently.