 35-year-old Roger Federer is arguably playing the best tennis of his career. The former world number one's 17 Grand Slam singles titles looked to be his set for the rest of his career. Federer was content with 17 but the Swiss number one has improved his game, which has led to him to add to his Grand Slam tally and rewrite more history. The world number three took six months off following a knee injury when he was running a bath for his kids. However, he shocked the world by winning a fifth Australian Open title and an eighth Wimbledon singles title to improve his tally to 19.
Federer is set to go down in the history as the Greatest of All Time, and the former world number one, who is set to turn 36 next month has learned how to manage his schedule. Federer's style of tennis is not taxing on the body compared to his contemporaries and fellow top four rivals, Andy Murray, Rafael Nadal and Novak Djokovic. It was Federer's first major injury layoff in his career, and the Swiss star is nowhere near finished and could add more Slams, and he has turned his attention to reclaim the world number one ranking.
Win/Loss
The 19-time Grand Slam champion has only participated in seven tournaments in 2017 and he has a 19-2 win-loss record. In fact, Federer has won five titles in the seven events he has competed in, including two Grand Slam titles. Skipping the entire clay court season was the right decision for the former world number one as he wanted to be fully fit for the grass court, and hard court swing.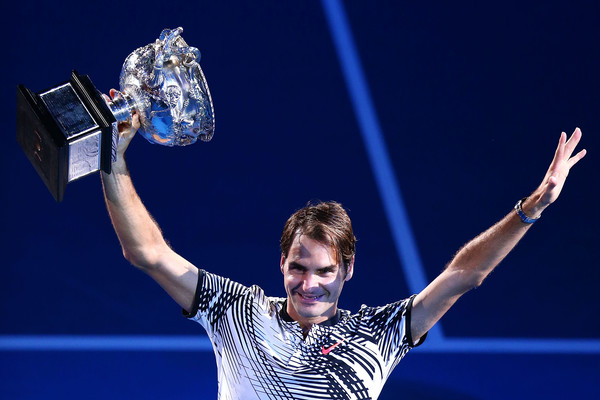 High Points
The former world number one was seeded 17th at the Australian Open as a result of missing half of the season after Wimbledon. Nevertheless, Federer had a brutal draw, and he overcame some tough five-setters which tested his knee. He defeated the likes of Jurgen Melzer, Noah Rubin, Tomas Berdych, Kei Nishikori, Mischa Zverev, Stan Wawrinka and Rafael Nadal. It was Federer's fifth Australian Open title, his first one since 2010 and his first Grand Slam title since Wimbledon in 2012. It was also the 35-year-old's record extending 18th Grand Slam singles title. The former world number one completed his third Sunshine Double after he defeated Wawrinka and Nadal in the final of Indian Wells and Miami respectively.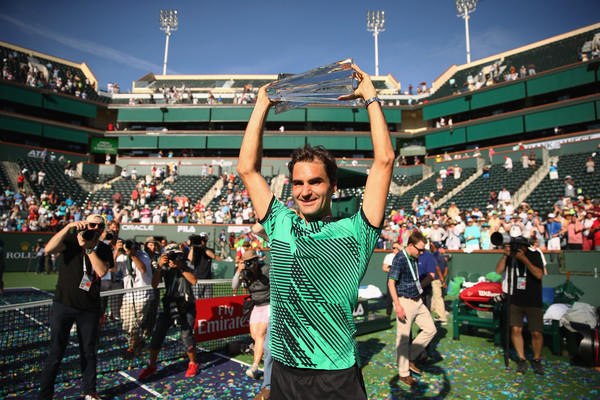 Low Points
Despite holding match points in both of his defeats to Evgeny Donskoy and Tommy Haas in Dubai and Stuttgart respectively. Federer failed to convert them and lost to both players in three sets. It could have been Federer's last match against his good friend Haas who is set to retire at the end of the 2017 campaign. It was Federer's first match in two months after he skipped the entire clay court season.
Best Results
The former world number one's standout results were his historic Australian Open and Wimbledon victories. He also won in Indian Wells for the fifth time and in Miami for the third time. His title triumph in Halle was also historic as it was a record-extending ninth title at the grass court event in Germany.
Worst Results
His second round exits in Dubai and Stuttgart were the only blemishes on his stellar 2017 ATP World Tour campaign.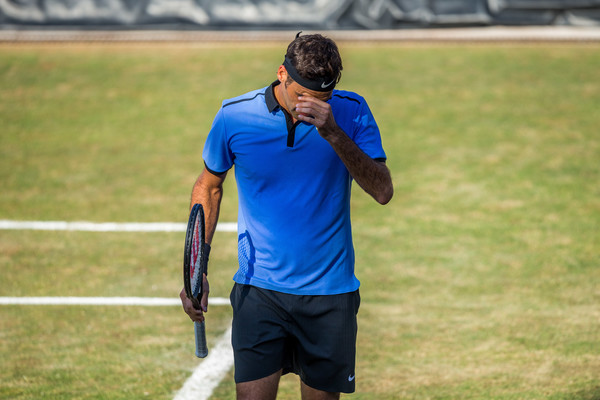 Midseason Grade: A+
The 19-time Grand Slam champion's efforts in 2017 has been awe inspiring. Federer continues to leave fans breathless at his high-level of tennis. The 35-year-old's backhand has been a notable improvement in his game. He takes the return early on, and he keeps the points short and sweet.
Federer has not faced Andy Murray or Novak Djokovic this season but he is in contention for the world number one ranking. The Swiss maestro has no points to defend and his closest contender in Nadal only has 370 points to defend. Both players have a good chance to take the world number one ranking away from Murray. Federer has scheduled wisely which is another reason why he has had so much success in 2017.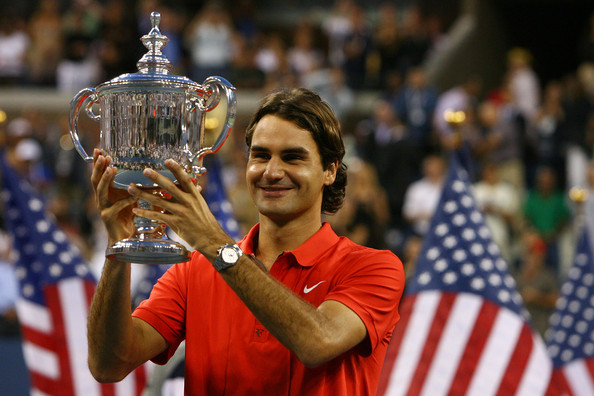 There is one more hurdle for Federer to get over and it is to win the US Open once again. The five-time US Open champion won five successive titles in the Big Apple from 2004-08 but he has lost his last two finals in New York to Juan Martin del Potro in 2009 and to Novak Djokovic in 2015. Federer has still gone deep at Flushing Meadows since his title triumph back in 2008, and should he win in New York, he will claim a 20th Grand Slam title.