 One of the most notable names on the ATP Tour this year has been Alexander Zverev, who is ranked sixth on the ATP Race to London after a fairly successful season to date.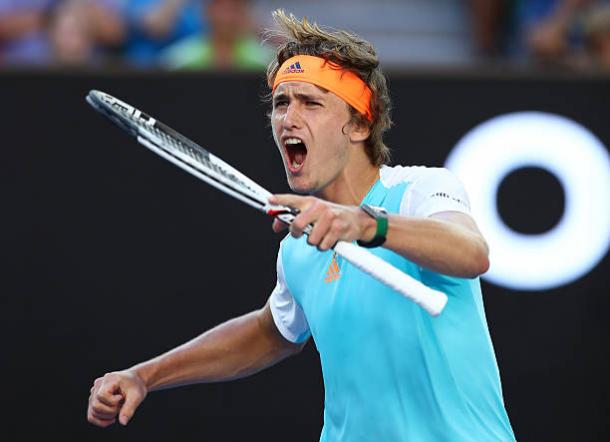 The German, who made his top ten debut in May, has won three singles titles this year as well as reach a further final in what has been a breakthrough season, though there have been a few disappointing results for Zverev despite all the highs.
Season Positives
The best moment of Zverev's season came in Rome, where he won his first ever Masters 1000 title. The German beat the likes of Milos Raonic and John Isner to make the biggest final of his career, where he beat defending champion Novak Djokovic without losing serve. Furthermore, Zverev also had success at his home tournament in Munich, where beat Guido Pella in the final, and also won the title in Montpellier, beating Richard Gasquet in the final for what was his first title of the season.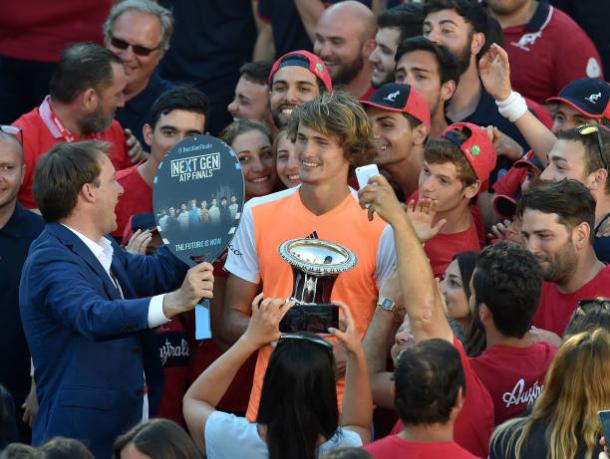 Zverev had a strong start to the grass court season, reaching the last four in s-Hertogenbosch and back that up with a successful run in Halle, beating the likes of Roberto Bautista Agut and Gasquet to reach the final, where he fell to Roger Federer. Following that, he made the second week at a Grand Slam tournament for the first time in his career at Wimbledon, not dropping a set in his opening three matches before falling to Raonic in a five-set battle. Also, before his run to the title in Rome, he made his first Masters 1000 quarterfinal in Miami, and also reached the same stage at the Masters 1000 tournament in Madrid.
Season Negatives
Perhaps the worst part of the season for Zverev was at the French Open. After his triumph in Rome, many had the German as a dark horse for the title, though he fell in the first round to Fernando Verdasco. The German also had back to back first round losses in Indoor Hard tournaments in Rotterdam and Marseille earlier on in the year as well.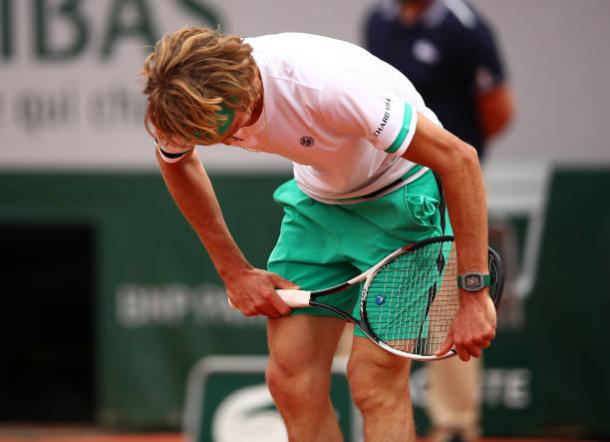 Zverev fell in the third round of the Australian Open, falling to Rafael Nadal in a five-set thriller, and also fell in the third of Indian Wells and at clay court tournaments in Monte-Carlo (a Masters 1000 event) and in Barcelona. Furthermore, the German also expressed disappointment following his Wimbledon loss to Raonic, saying he should have perhaps won after leading by two sets to one.
Looking Ahead
With it looking fairly possible that Zverev could qualify for the ATP World Tour Finals later this year, it will be interesting to see how he approaches the rest of the season.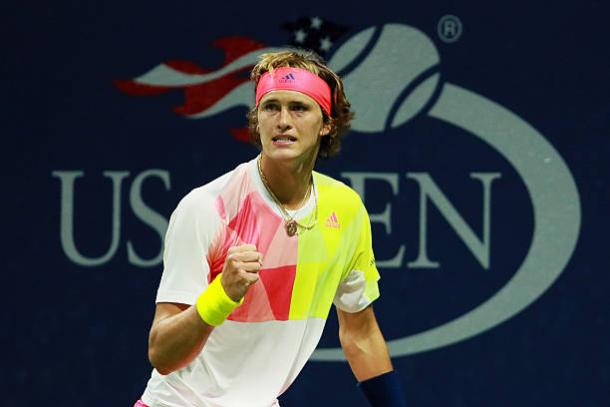 One positive for Zverev is that he has very few points to defend at the big events. He does have points from his title win in St. Petersburg to defend, though lost in the first round at the Rogers Cup and in Cincinnati last year, and also only made the second round of the US Open. Considering that he will likely be seeded in a good position at these tournaments, it will be interesting to see how much progress he can make.
Midseason Grade: B
Whilst there have been a few disappointing moments for Zverev, there is no doubt that overall this has been a solid and successful season for him, with a first Masters 1000 quarterfinal, a first Masters 1000 title, and a debut second week appearance at a Grand Slam. With three titles already, it will be interesting to see if he can add to that tally in the next few months.