 Struggling Australian star Bernard Tomic will be offered support by Tennis Australia following his recent admissions about his commitment to the sport.
The 24-year-old conceded in an extensive interview to Seven Network that he felt 'trapped' by the sport and that he was only continuing to play to earn a living.
Tomic, a decorated juniors player who reached the quarterfinals of Wimbledon as an 18-year-old, has been assailed by ex-pros over his lack of effort over the years, chief among them Pat Cash and Pat Rafter.
But Tennis Australia has offered their sympathy to the Aussie, believing he is suffering from an apparent "burn out".
Expresses sympathy
"He's battling," Willy Masur, head of performance at Tennis Australia, said in the wake of Tomic's admissions.
"Bernie has been ultra-professional since he was 14 and it's almost like he's suffering some sort of burn-out at the moment."
Tomic has fleeted in and out of the Australian Davis Cup squad and his relationship with the tennis governing body in Australia has been frayed in recent years.
However, his revelation that he felt "bored" during his first round exit at Wimbledon last month has been widely viewed as a cry for help.
"They [players] are sub-contractors to the ATP tour. They're basically out there competing for prize money," added Masur.
"At Tennis Australia, we've just implemented a wellbeing program because we're starting to understand that at some point, kids have just got to be kids and they've really got to enjoy the journey."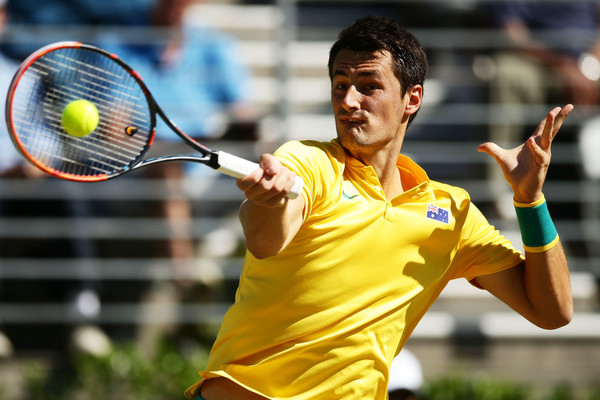 Needs to rekindle his love
Despite his highly controversial statements, Masur says Tomic is still in contention to feature for Australia in their Davis Cup semifinal against Belgium in September.
The 24-year-old last represented his country in September 2016 as they cruised past Slovakia in the World Group playoff.
"Conversations will always be had with Bernie, but it's kind of more where he's at," he added.
"I think for Bernie, he's just got to start to enjoy the sport again."