 Former Wimbledon finalist Eugenie Bouchard has revealed in an interview that she does not regret her previous criticism of Maria Sharapova, the five-time Grand Slam champion who served a 15-month drugs ban which finished in April.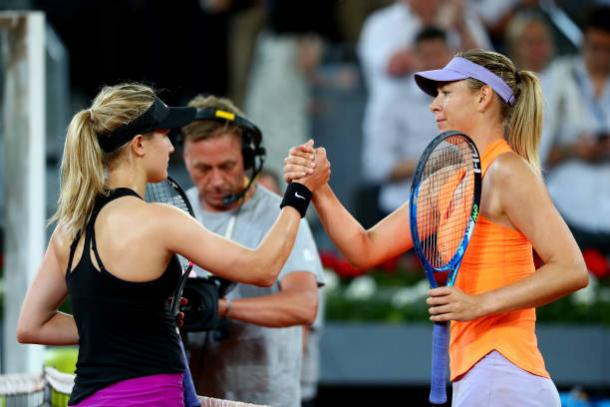 Bouchard drew huge attention earlier this year when she branded Sharapova "a cheater" who should have been banned from tennis for life, and then went on to beat the Russian the following week in a thrilling contest in Madrid. This week, in an interview with Sportsnet, the Canadian commented that she "couldn't answer" the previous questions about the Russian "not honestly", and that she had no problem with anything she said.
The former world number five also maintained that she had received support from fellow WTA players following her previous comments, saying that she "really felt a lot of support" from her peers.
Bouchard stands by condemnation of Sharapova
At the time Bouchard's comments attracted a large amount of media contention, largely because no other player had publicly stated that Sharapova should have been handed a lifetime ban, and after her comments today it is clear that Bouchard is unwavering in her opinion.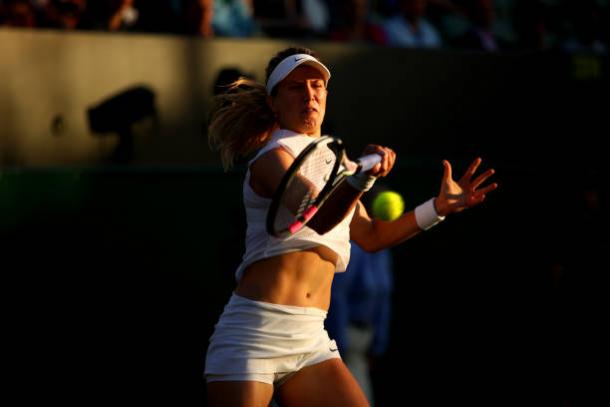 When questioned by Sportsnet whether she had any regrets about her criticism of Sharapova, seen by many as the biggest star of the WTA Tour, Bouchard simply commented "of course not," later adding that, "I was asked a question and I couldn't answer it not honestly,"
After beating Sharapova in Madrid, Bouchard claimed she had received large amounts of support from fellow players, and she reiterated this in the interview, commenting that she "really felt a lot of support within the tennis community." The Canadian later stated that the amount of messages from people saying they supported her made her realise that "a lot of people were maybe afraid to speak up."