 For the second year in a row, the ATP World Tour will go through its final months without one of its biggest stars. A year to the day after Roger Federer called it a season, current world number four Novak Djokovic announced that he would miss the remainder of the 2017 season due to an elbow injury.
It's the first major injury of the Serbian's career and will force him into the first major layoff for the former World Number One. Djokovic has been the most successful player on the tour this decade, so his absence will no doubt be noticeable. And at 30 years old, an extended injury layoff could have a major effect on the Serbian's future at the top of the men's game.
An Uncertain Future for Djokovic
While Novak Djokovic is no stranger to health issues, he's managed to avoid the major injuries that have severely affected the careers of his rivals Rafael Nadal and Andy Murray. This past Wimbledon, where Djokovic was forced to withdraw from his quarterfinal match because of the elbow injury and finally helped convince the Serbian to take a break, was his 51st consecutive appearance at a major, a streak that dated back to 2004. His decision to end his season snaps the streak, the seventh longest in the Open Era.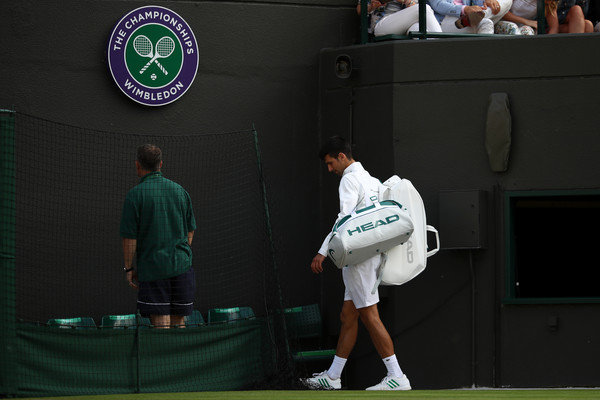 At this time, Djokovic is planning on starting his season as usual in January, meaning he will have just over five months to recover. As Roger Federer proved this year, that's plenty of time to recover from injury and return to dominant form. That being said, Djokovic claims that he has been playing with this elbow pain for around 18 months, meaning the injury is likely more severe and could take more time to recover since the Serbian has waited a very long time to stop playing.
Elbow injuries can be very tricky since, in the sport of tennis, it's a body part that is nearly impossible not to stress during play. It's impossible not to use your arm and elbow to play the game. Especially with Djokovic's defensive game that relies heavily on playing a lot of ground strokes, many of which are at the edge of his range, it will be hard for him to protect the joint when he returns to the tour.
While Djokovic is the last member of the big four to suffer a serious injury, he may perhaps have the toughest one for long term struggles. While Nadal's has had a rougher history with his knees and it was a knee injury that killed Federer's 2017 campaign, knee injuries are a little easier to handle. It's easier to compensate for a knee injury. You can play fewer hard court matches, work on your footwork, and be more aggressive to play shorter points. But it doesn't work that way with an elbow injury. As long as you play, you put a strain on your elbow. The more aggressive you play, the more strain, so upping the aggression to shorten points, like Federer has to protect his knees, won't work for the Serbian to protect his elbow.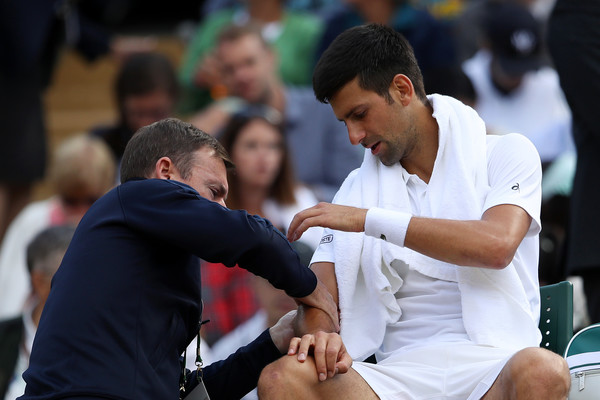 Because Djokovic has very little injury history, it's hard to know how he will rebound. History may in his corner, as all of his fellow Big Four members have bounced back well from injury layoffs. Nadal is the king of the comeback, most notably in 2013 and 2017. Federer is in the midst of one of the greatest injury comebacks of all time. Even Murray came back from back surgery in 2013, reaching the number one ranking for the first time post-surgery (albeit several years later). If Djokovic is anything like his fellow big four members when it comes to his recovery abilities, he should be able to bounce back. But right now, it's all speculation. We'll have to wait and see.
Starting from the Bottom
As is always the case for any player, one of the biggest problems with injury layoffs and the comebacks that follow are the effects the layoffs have on their rankings. Especially for higher-ranked players who have a lot more points to defend. Part of what's made Federer's comeback spectacular is the fact that the Swiss started the season at number 16 in the world, giving him unfavourable draws at his first few tournaments. Nadal had it tough too at number nine. For lesser players, these types of ranking drops are often career killers.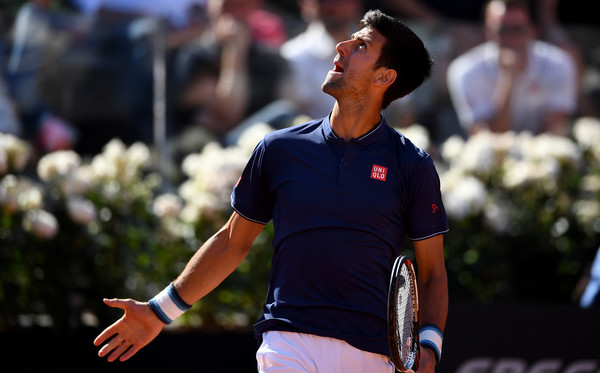 If there's any good news for Djokovic when it comes to rankings, it's that the bulk of the points Djokovic had to defend were in the front half of the season (although he failed to defend most of them anyway). By calling an end to his season, Djokovic is surrendering 3740 points. In just over week's time, the Serbian will lose the first 1000 by not defending his Rogers Cup title, dropping him to at least number five in the world, if not lower depending on other players' results. His biggest loss will come at the US Open, where he was defending runner-up points (1200).
Once all of Djokovic's points drop off, the Serb will be left with around 2585 points. Based on today's rankings, that would drop him to 14th in the world. While his exact year-end ranking is impossible to accurately predict today, he will definitely fall out of the top ten. It is likely that when he returns to the tour, assuming his recovery stays on schedule and he returns in January, his ranking will be somewhere in the area of 12th to 14th in the world. That would make him a potential fourth-round matchup for Federer or Nadal at the Australian Open.
A Djokovic-less Tour
On the face of it, Djokovic's absence would appear to have a major impact on the tour. However, when you dive a little deeper, it may not have as big of an effect as one might think. Djokovic has been a shadow of his former, dominant, world number one self for about a year. He has only won three titles since winning the French Open in June 2016, only one of which was above the 250-level (and Federer, Nadal and Murray were all absent from that event).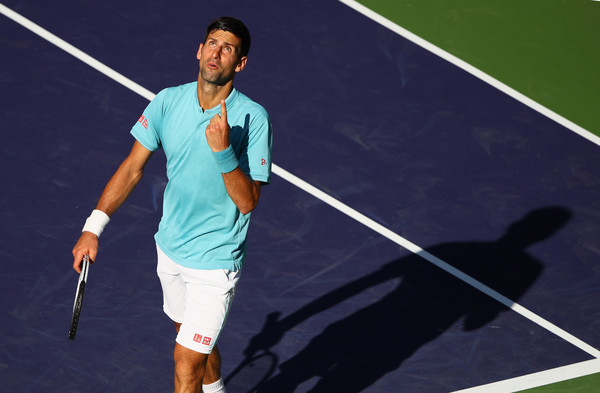 The Serb has been a non-factor in 2017, having only gone past the quarterfinals of four events, none of them majors. Both his titles came at the 250-level to go along with his runner-up performance in Rome, his biggest point haul in 2017, and a semifinal performance in Madrid. He reached a pair of major quarterfinals to go along with a second round loss at the Australian Open, his best event where he had won five of the last six titles. He currently sits seventh in the Race to London.
A bigger indicator of how the Serbian has not been a factor this season is his record against top opponents and who he is losing to. For the better part of the last five years, there were times when it felt like no one was a safe bet to put pressure on Djokovic. This year, it's felt as though anyone could beat him.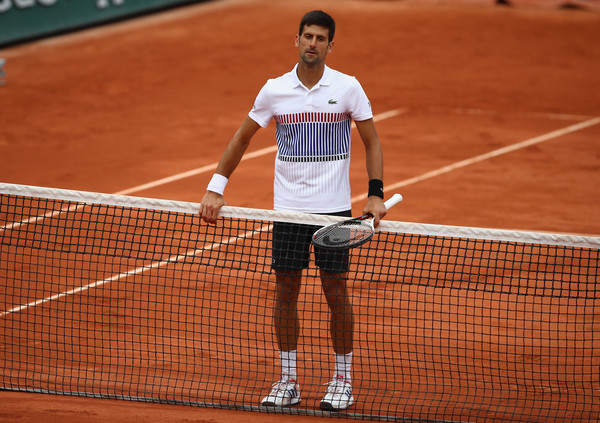 Of his eight losses this year, none have come against higher-ranked opponents and only two have come against top-ten opponents. The Serbian is 2-2 against the top ten this year (although that does include a win in his lone-meeting with a higher ranked opponent, beating world number one Andy Murray in Doha). Those losses include a quarterfinal loss at the French Open to Dominic Thiem in straight sets (6-0 in the third), who he'd crushed a few weeks earlier in Rome (6-1, 6-0) and a blowout semifinal loss in Madrid to Rafael Nadal.
Djokovic's other six losses all came to surprising opponents. He lost back-to-back matches to Nick Kyrgios, who has also had a terrible season, in March, as well as surprising clay court matches to world number 13 David Goffin and a shocking upset loss in the Rome final, an event the Serbian has won four times, to 20-year-old world number 17 Alexander Zverev. The most shocking came at the Australian Open when he lost in five sets to world number 117 Denis Istomin.
These losses have completely destroyed the sense of invincibility that Djokovic had created. He failed to contend for any big titles or make any kind of mark on a tour that he used to rule. By the time the French Open rolled around, he was no longer in the discussion as a favourite at the big tournaments.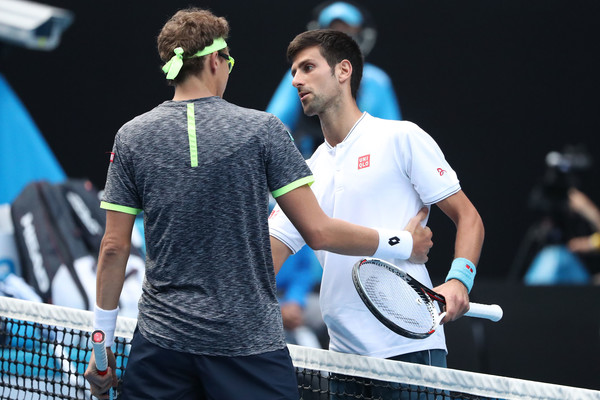 Normally, the absence of a player of Djokovic's status would be very noticeable. However, the 2017 Djokovic is not the biggest loss. The tour currently belongs to Roger Federer and Rafael Nadal. While Djokovic's appeal and stay power will certainly be missed, his absence is unlikely to have much of an effect on the results at the big tournaments.
This current incarnation of Djokovic's absence doesn't exactly open the door for the rest of the tour the way it would have a year or two ago. However, his absence will have a slight effect on the rankings. The immediate beneficiary is world number nine Milos Raonic. The Canadian is now guaranteed top-eight seeding at the upcoming Rogers Cup and probably Cincinnati and the US Open as well, giving the Canadian more favourable draws and better chances to gain points. As long as Djokovic remains in the top eight in the rankings, which will likely be until at least after the US Open, if not into October, the ninth-ranked player will be bumped up to eight at the big events where everyone plays.
In the short term, the tour will not be affected very much by Djokovic's absence. Long term, it depends on how the Serbian recovers. If he follows in the footsteps of Federer and Nadal and makes a big comeback, the next five months could serve as the lone opening for some players to win some big titles. Or his absence will mark a permanent power shift on the tour. Only time will tell.