Rafael Nadal has had three stints at number one in the world during his legendary career, but none of his previous ascensions to the top spot may have been as easy as this one. Following current world number one Andy Murray's withdrawal from next week's Coupe Rogers, the current world number two is all but guaranteed to usurp Murray as the number one player in the world over the next two weeks.
It could happen next week in Montreal, or he may have to wait another week until the Western and Southern Open in Cincinnati. But the odds are very high that when the US Open rolls around, Nadal will be on top of the tennis world. Here's how the legendary Spaniard can get back to number one.
Coupe Rogers
Nadal missed the Canadian Masters 1000 event last year, saving up his energy for the Olympics, meaning he has no points to defend at this year's event. Every point he gains in Montreal will boost his overall point total and close the gap on Murray. The Scot also skipped Toronto last year, but his withdrawal with a hip injury means he will not be gaining any points this week in Montreal. Nadal heads into the tournament trailing Murray by a mere 285 points, but just by showing up, the Spaniard reduces the gap by 45 points to 240.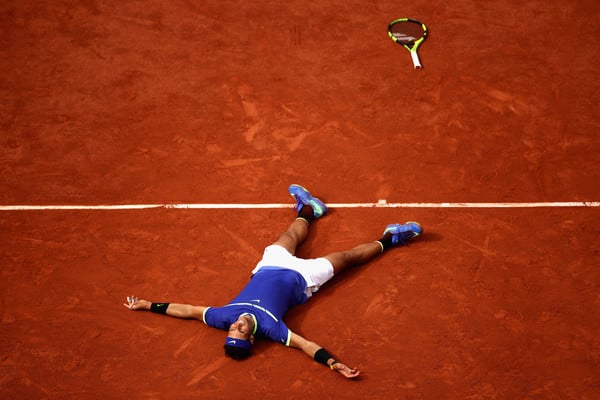 For Nadal, the goal is simple: three match wins. Winning his first three matches in Montreal, reaching the semifinals, would earn the Spaniard 360 points, more than enough to surpass Murray. Nadal is the top seed in Montreal, leading a weaker-than normal field. Only six of the top ten will be appearing, with Nadal being the most successful player at this event historically in the draw (three titles at the Canadian Open, two in Montreal).
However, Nadal has an extremely challenging draw, full of some of the tour's biggest hitters. The top seed will open against either a qualifier or Borna Coric, who has always given Nadal trouble and has actually beaten the Spaniard in two of three meetings, including in Cincinnati last year. The first seed Nadal could face is number 14 John Isner in the third round, although Isner opens against Juan Martin del Potro, who has beaten Nadal in their last two meetings including this time last year in the Olympic semifinals. If Nadal successfully runs that gauntlet, he will probably have to face home-favourite Milos Raonic, whom Nadal beat in the 2013 final in Montreal. The pair have split their meetings in 2017, with Raonic winning in Brisbane, only for Nadal to crush the Canadian in straight sets at the Australian Open. Ninth seed David Goffin is also a potential quarterfinal opponent.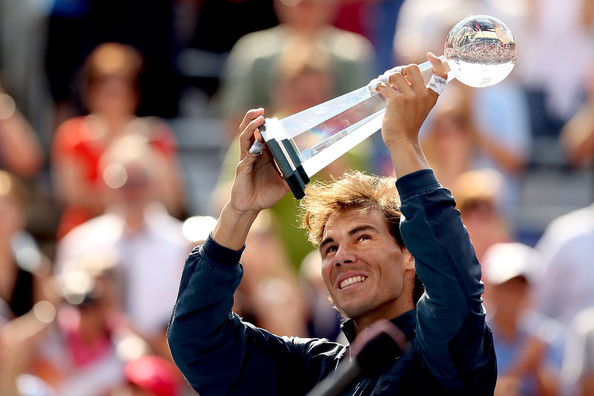 If Nadal gets through those three challenging matches, it will be mission accomplished. He only needs to reach the semifinals to claim the number one ranking. While Nadal will surely remain focused on winning the title, advancing to the last four would be a huge victory.
Western and Southern Open
If Nadal fails to reclaim the top spot in Montreal, he will still be in a good position to take it in Cincinnati. While he does have points to defend at this event, it's only a mere 90 points from his third-round exit last year. Advancing any further will increase his point total.
The real opportunity, however, comes from the fact that Murray, whose status is in doubt after withdrawing from Montreal, has 600 points to defend after reaching the final last year. If Murray withdraws from Cincinnati, he would surrender the number one ranking regardless of all other results. If he plays and fails to defend his points (aka: fails to reach the final), he would almost certainly surrender the top spot. Assuming Nadal defends his 90 points, should Murray lose in the semifinals, that would cost him 240 points, which based on current points would tie him with Nadal.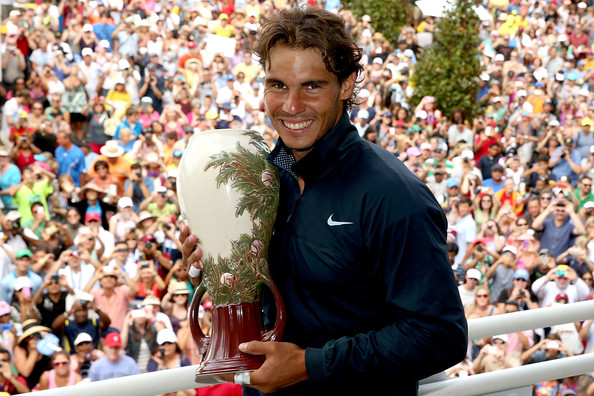 However, that's not even factoring in the Spaniard's Rogers Cup results. Should Nadal reach the quarterfinals in Montreal, he would trail Murray by 105 points, meaning he could skip Cincinnati and still become number one if Murray failed to reach the final. Regardless of Rogers Cup results, to become number one in Cincinnati, Nadal would need to reach the semifinals and have anyone but Murray win the title. But considering Murray has had an incredibly poor 2017 so far and will be coming back from injury, the odds of him defending his runner-up points from 2016 are slim, meaning Nadal will almost definitely be number one post-Cincinnati.
The Federer Problem
That being said, if Nadal does not claim the top spot at the Coupe Rogers, the bigger threat to his number one dreams in Cincinnati may be current world number three Roger Federer. The Swiss is too far behind to catch Murray in Canada (though a title from the Swiss combined with a second or third round loss for Nadal would see Federer jump up to number two), a good showing could put him in position to strike at the top spot in Cincinnati.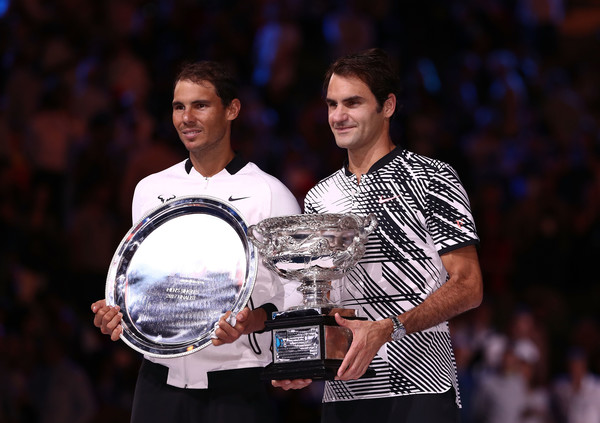 Federer needs to reach the semifinals or better in Canada to move to within striking distance of the top spot in Cincinnati. Only reaching the semifinals would make it challenging for the Swiss, as it would require a title in Cincinnati for him to reclaim the number one ranking himself. Federer currently trails Murray by 1205 points, meaning he has to make that up over the two events to have a chance at stealing the top spot from Nadal. Like the Spaniard, Federer has very few points to defend; zero, in fact. Every result for the Swiss will increase his ranking.
Moreover, Federer has been hands-down the best player in the world this year off of clay. He's won both non-clay majors as well as both hard court Masters 1000 events. He also beat Nadal on his way to all three big hard court titles (Australian Open, Indian Wells, Miami). Federer will be the favourite in both Montreal and Cincinnati. A sweep is entirely possible.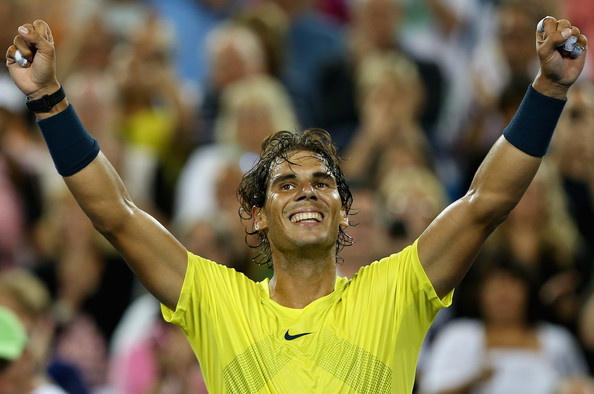 Nadal needs to gain 1085 points at these two events to guarantee that he will stay ahead of Federer in the rankings entering the US Open (if he did that, he would stay ahead even if the Swiss won both events). 1085 is the magic number. If he hits it, he will be number one after Cincinnati. That number would shrink if Federer failed to win either Montreal or Cincinnati.
A year ago, it seemed impossible, but for the first time since 2014, Rafael Nadal is likely to return to number one in the world. At this point, it's just a matter of time.