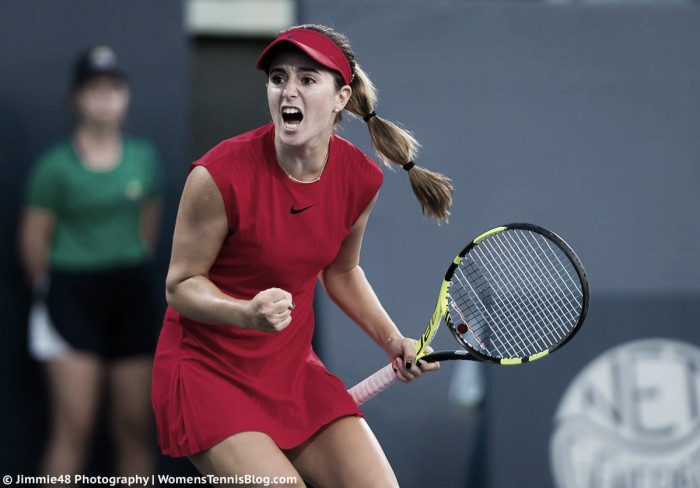 A surprise scoreline emerged from the Bank of the West Classic as American teen sensation Catherine "Cici" Bellis shocked the whole world by outgunning former world number two and two-time Grand Slam champion Petra Kvitova in the quarterfinals, moving onto her first ever Premier semifinal without losing a set.
Bellis outplays the more experienced Czech
Kvitova started the match serving but that decision backfired as she faced some early jitters, hitting a couple of unforced errors which resulted in a break to love for Bellis, who jumped off to an early lead. However, the youngster was unable to hold onto the lead as the Czech produced some strong returns to return level as soon as possible. Unexpectedly, there was a third consecutive break of serve when Kvitova failed to convert three game points with Bellis being aggressive in her returns and the Czech creating trouble for herself as she was playing some inconsistent tennis.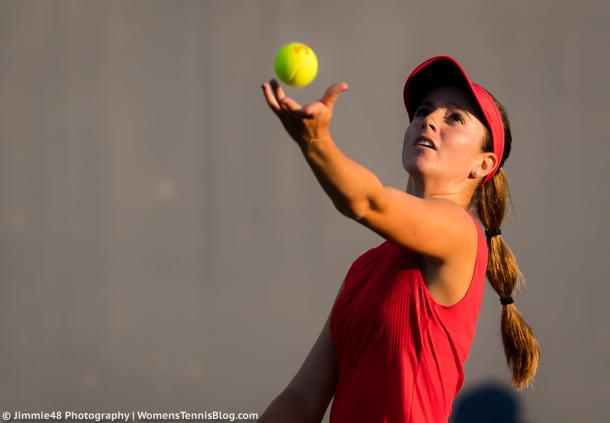 Her net errors often plagued her at the most crucial moments; disallowing her to convert a game point and also made yet another error on break point to allow Bellis to regain the lead. In a match between two hard-hitters, little did the fans expect a galore of service breaks as Kvitova was determined to return level on serve, dictating play with her powerful groundstrokes to prevent Bellis from running away with the match, sealing the fourth break in the match with an incredible running forehand down-the-line winner.
Little did we expect, that would be the last game the former world number two was going to win the whole match. After going up 30-0 in the fifth game, everything went wrong for Kvitova as the American started to play some world-class tennis and regained the lead as she often managed to expose the small loopholes on the Kvitova serve. The first service hold finally arrived upon us after Bellis unexpectedly held her serve to love comfortably, dictating play without any problems.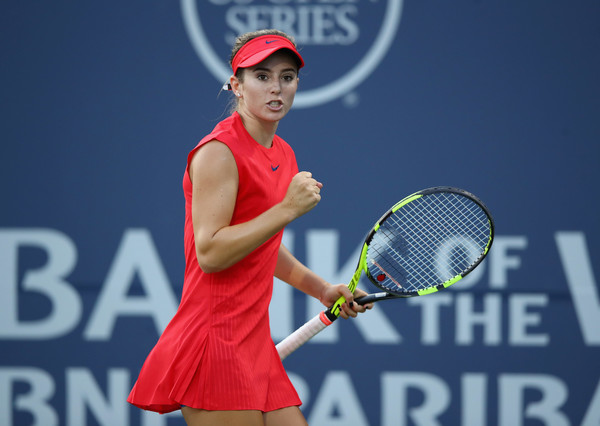 Kvitova's woes continued as she failed to find her first serves, and she was too inconsistent to achieve any breakthroughs in this match. As a result, Bellis' confidence grew larger after each point, which allowed her to break serve for the fourth time in the match and earn the golden opportunity to serve out the set. Serving for the set, Bellis had to overcome the inspired play of the Czech, who managed to put in some powerful returns despite not having a good day, but nevertheless, she successfully held her serve and converted on her second set point, cruising to the first set 6-2 after just 34 minutes of play.
Bellis whitewashes the second seed
Kvitova looked to rebound in the second set after she held a game point in the opening game on her serve, but her inconsistency proved to be costly once again as she put in her worst performance in recent times to get broken, trailing by a set and a break. Surprisingly, Bellis was the player dictating play throughout the match as she handled the pressure well, served much better than her more experienced opponent and was very solid in her play. In yet another close game on her serve, the Birmingham champion failed to win the crucial points as the American played with well-controlled aggression and was very smart in her shot-selection, jumping out to a double break lead as she looked on course for the victory.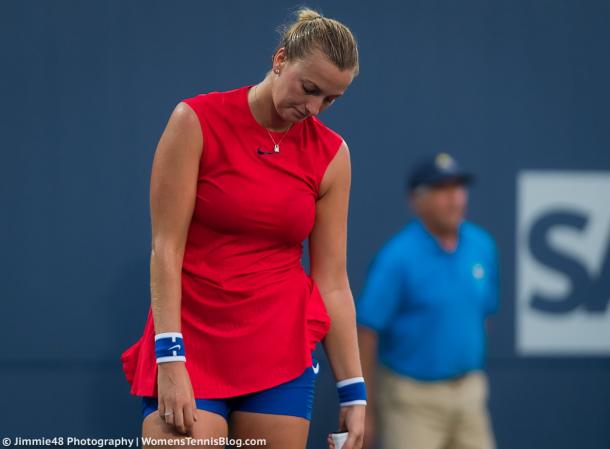 A bagel looked to be possible when Bellis broke serve for the seventh consecutive time in the match, getting the chance to serve out the match. Although she faced some nerves while closing the huge win out, the American teen sensation eventually sealed the victory after just 64 minutes of play, whitewashing the former world number two and two-time Wimbledon champion losing only just two games along the way.
Match Stats: Kvitova out-of-sorts
For the first time in a period of time, Kvitova failed to hold serve for a single time throughout the whole match and was broken for an incredible seven times by the aggressive youngster. Kvitova was surprisingly poor on her serve, only managing to capture 42 percent of points behind her lackluster first delivery. Her second serve was a disappointment as she won just six points on her second serves, which were unreliable today and resulted in six double faults committed in 64 minutes. Bellis performed much better today, clinching an impressive 69 percent of points behind her solid first serve but only winning nine points on her second serves.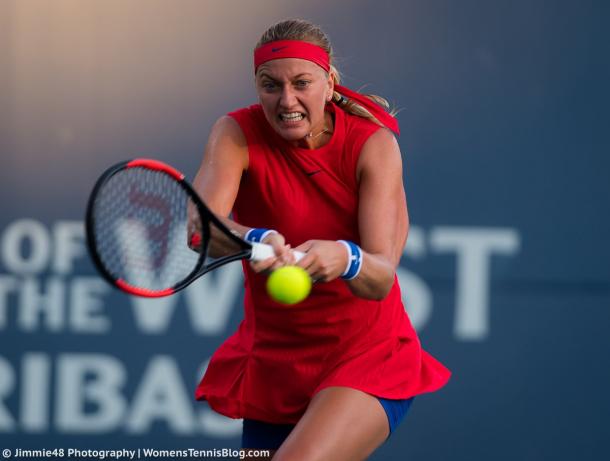 After an impressive display against Bondarenko two days ago, no one would have expected this disappointing performance from Kvitova today. The Czech only managed to win three points at the net despite moving up to the net for a total of 14 times, and Bellis was just too good overall. It is also worth noting that the two-time Wimbledon champion committed 26 unforced errors to go along with 12 winners, and Bellis hit an equal amount of winners (9) as unforced errors.
Post-match feelings: Bellis absolutely delighted
"Just really focused on myself and my side of the court, not as much as [the other side of the court]. Obviously, [Petra's] an amazing champion and I don't think she played her best tennis tonight and I'm just really grateful that I got through" the young American spoke with the mentality of a champion after the win during her on-court interview.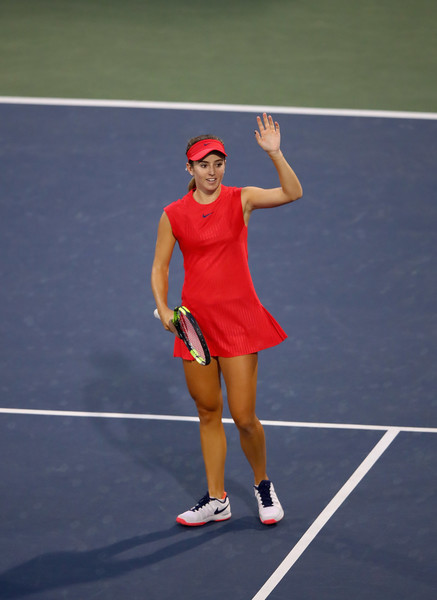 "I'm just really enjoying it. I'm having so much fun out here, I've been working really hard and it's really paying off. I'm just so excited" Bellis spoke about her feelings after reaching her first ever Premier semifinal in her home country, having just reached the semifinals in Mallorca in June.