 Five-time doubles Grand Slam champion Sara Errani is reportedly set to hold a press conference on Wednesday, following the ITF's announcement that the Italian is to undertake a two-month ban for the use of Letrozole
It was reported by various Italian news websites this morning that Errani, a former world number five in singles and a former world number one in doubles, had tested positive for a substance called anastrozole earlier this season, though the ITF announced this afternoon she had tested positive for a similar drug, which is used for breast cancer treatment.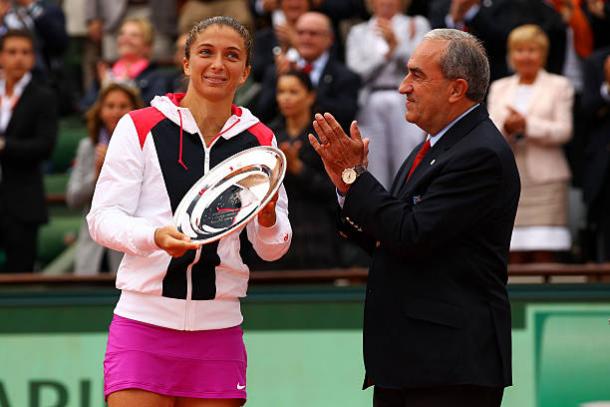 The Italian has previously worked with doctor Luis Garcia del Moral, who was banned by US Anti-doping after his involvement in the Lance Armstrong scandal; tennis players had previously been warned to not work with him.
Errani was informed that she had failed a drugs test on April 18th, meaning that she played during the clay court and grass court season after being informed of a potential suspension.
Errani reportedly set to speak out following announcement
After the reports from the Italian media this morning, it was confirmed this afternoon that a urine sample from February 16th given been Errani had tested positive. Errani has been suspended for two months, with her suspension having begun last Thursday, and the former French Open finalist is expected to speak out at some point this week.
The Italian, currently ranked 98th in the world, is not in action at the Rogers Cup this week, and it has been reported that she will host a press conference on Wednesday to discuss what has been reported. However, or whether she will address the media this week.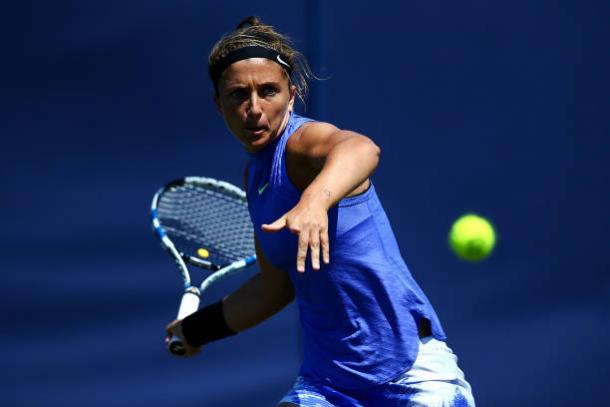 The drug Errani has tested positive for is Letrozole, a drug used in breast cancer treatment for postmenopausal women. The drug prevents a process called aromatization, which is where androgens (hormones with generally male characteristics, such as testosterone) develop into estrogen. It is taken in tablet form and is usually taken once a day. She claims to have accidentally ingested it through her mother's food.
The Italian's results, points, and prize money from the period following her test until June 7th have been disqualified.