 One of the season's best players Elina Svitolina would have a very tough opening round opponent at the Rogers Cup where she is the fifth seed as she faces the youngster Daria Kasatkina in the second round after receiving a bye, and this match is on a high upset alert. The winner of this interesting clash would face either Katerina Siniakova or the Australian Open and Wimbledon finalist Venus Williams.
Svitolina's recent results
A foot injury almost ruled Svitolina out of contention to participate at the Wimbledon Championships, but she managed to impressively reach the second week at the All England Lawn Tennis and Croquet Club for the first time in her career before falling to Jelena Ostapenko in the fourth round. This would be Svitolina's first hard court tournament since April. The Ukrainian also made an appearance in the doubles draw in Toronto but fell in the first round to the experienced pairing of Andreja Klepac and Maria Jose Martinez Sanchez in a tight match together with fellow Top 10 player Johanna Konta. Svitolina is dealt with a difficult draw, facing Kasatkina in her first match before potentially meeting Venus Williams next.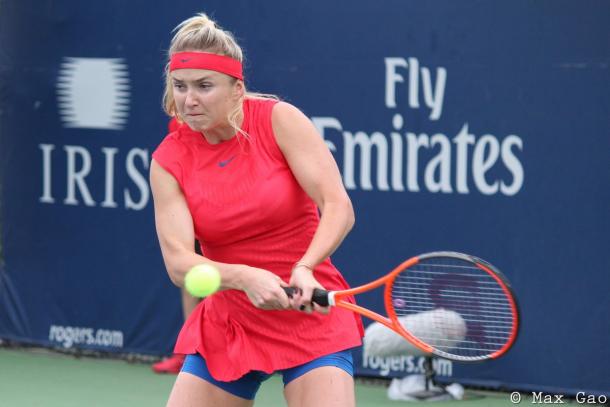 Kasatkina's recent results
The Citi Open was originally planned to be Kasatkina's first hard court tournament since April, but she withdrew due to an unknown reason and came to Toronto without actual match practice in the past month. Nevertheless, it did not affect her much as the Russian powered herself to a very tough first round victory against Roberta Vinci, a former Top 10 player, in yet another blockbuster meeting. Kasatkina was dealt with a very tough draw, facing the Italian in the first round and now the Ukrainian in the second round before potentially facing Venus Williams next. It was truly an impressive performance from Kasatkina, who triumphed in straight sets against Vinci just under two hours.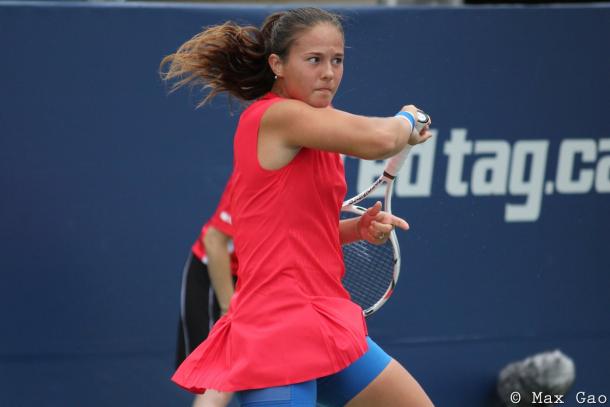 Match Analysis
Svitolina has to be very aggressive against Kasatkina to increase her chances of getting the win as she should try to dictate play against the Russian. However, the Ukrainian is excellent at turning defense into offense, but she must still be able to play her best tennis to outgun her opponent. Svitolina is a very consistent player and is able to engage in baseline rallies with Kasatkina, anticipating an error from her.
Svitolina has excellent footwork and she also possesses a decent serve, hoping to earn some free points behind it. Her backhands could also provide her with the golden opportunity to be aggressive since it is her stronger sides, and she could alternatively mix in slices and drop shots in the midst of groundstrokes rallies to keep her opponent off-guard.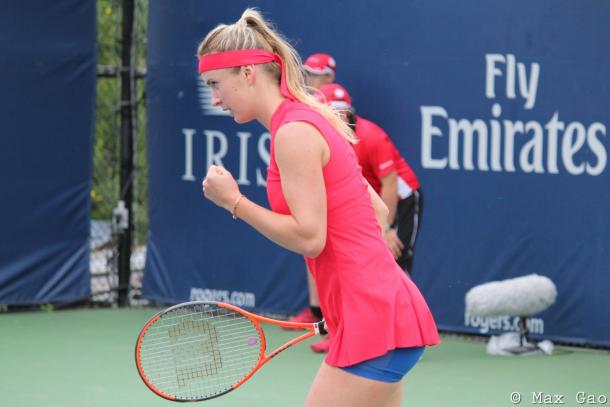 Kasatkina looks to dictate play against the fifth seed as she cannot afford to be on the defense most of the time. She has to take her chances and pounce on them, utilizing every opportunity to be aggressive and control proceedings. The Russian has relatively fast movement around the court and would be able to retrieve drop shots without a problem, which could pose a problem for her higher-ranked opponent.
Kasatkina has also achieved success on the doubles alley in the past, and she could add a variety of shots into the rallies, mixing in drop shots and slices which could mix up Svitolina's rhythm and also bring her closer to the net, which is the Ukrainian's weakness. Kasatkina's serve has to be consistent and constructive, and her forehand must also be solid and able to withstand the power of Svitolina's groundstrokes. Her backhand is the highlight of her game and should be able to capture some free points for her.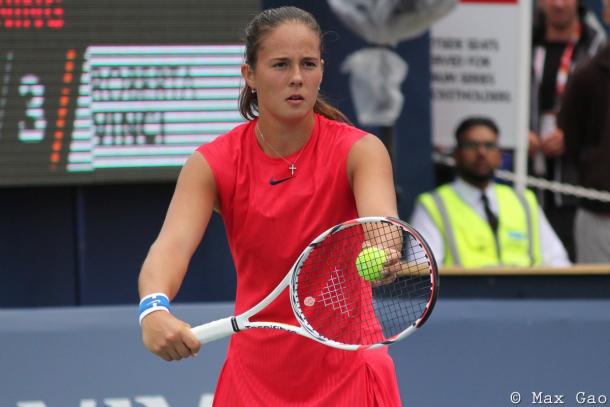 Final Thoughts
This match is definitely a tight one and unpredictable one. One crucial factor might be the amount of match practice and Kasatkina would have the edge in that area considering she already played one round of singles, whereas Svitolina received a bye into the second round. However, the Ukrainian has already been practicing in Toronto and she should be able to adapt to the courts pretty well. Kasatkina looked great, although not perfect, in her win over Vinci. Nevertheless, Svitolina might just prove too strong of an opponent for her.
Match Prediction: [5] Elina Svitolina d. Daria Kasatkina in three sets