 Canada's Eugenie Bouchard had mixed results on Tuesday at her home nation's tournament, the Rogers Cup, in Toronto. The top Canadian was sent packing in straight sets in her first round match, but a few hours later, returned the court and scored an impressive doubles victory with singles world number one Karolina Pliskova. After the match, Bouchard was candid with the media about her feelings towards the results on Tuesday.
Doubles is some consolation
Right off the bat, when asked to assess her game, Bouchard was brutally honest, saying, "tough match in singles. I think I just made too many unforced errors, you know. I'm obviously a bit low in confidence right now. So it's tough to get through tough matches when you're in a moment like that."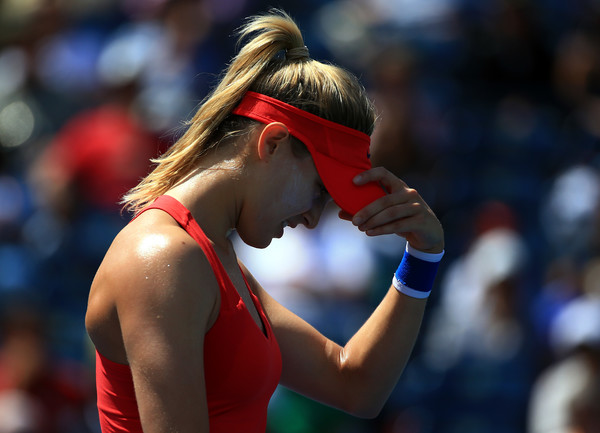 When asked about playing doubles, something Bouchard has not done much of in the past, the Canadian explained "it's something I thought about doing a little more to get more match play. To me, even if it's doubles, and I generally am more of a singles player, it's still pressure of a match, and better than practice and more fun than practice. So I'll do it a little more I think in the future. So, yeah, it was fun today."
Feeling the pressure
Bouchard became a national hero and an international phenomenon after breakout season in 2014, when she reached the semifinals of the Australian and French Opens, as well as the Wimbledon final at the age of 19/20, but has struggled since. It was suggested to Bouchard that people and the media need to relax and remember that she's just 23 years old.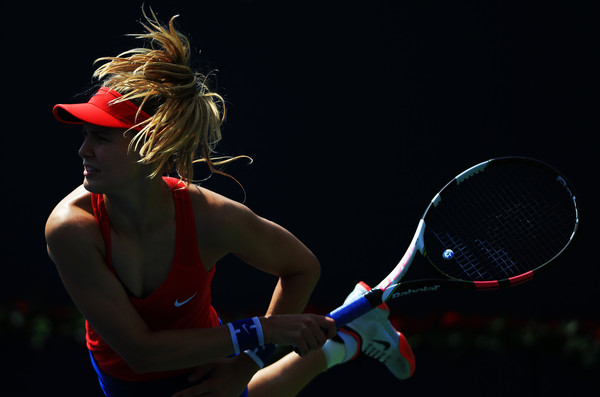 Bouchard did not buy into that idea very much, saying, "I guess I'm relatively young, but I feel old in a way. You know, I've been on tour a bunch of years already. And I think it's important to feel the pressure of time a little bit, to get into action, you know, and not just relax and let years go by. That would be the worst thing I could do. But if the media doesn't put pressure on me, I mean, that would be nice."
For the fans who suggest that she is too focused on off-court activities, Bouchard had a message for them: "You have no idea what my life is like and what my days are like."
When asked what it's going to take to get her confidence back, Bouchard had two simple words: "Win matches."