An intriguing match-up between Svetlana Kuznetsova and Catherine Bellis would take place in the second round of the Rogers Cup as the pair face off for the first time in history. It would be a battle between youth and experience as the American spearheads the new contingent of players while Kuznetsova is one of the most successful players in the past decade.
Kuznetsova's recent results
Ever since reaching the quarterfinals of the Wimbledon Championships and falling to eventual champion Garbine Muguruza, Kuznetsova took a lengthened break from playing any tournaments. Nevertheless, the Russian has been practicing in Moscow so as to prepare herself for the Rogers Cup, her first hard court event of the US Open Series. Kuznetsova would be defending quarterfinal points and with a good draw, replicating that run should not be much of a problem.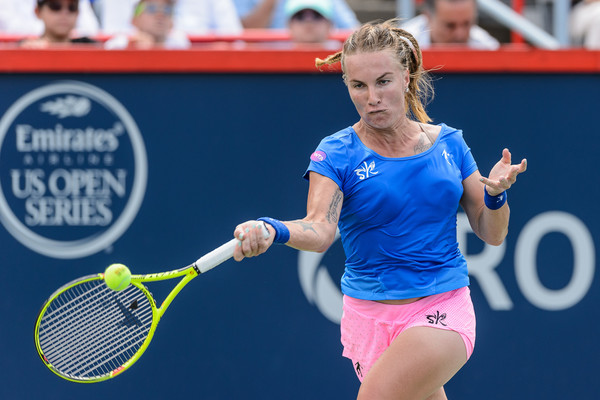 Bellis' recent results
An impressive week at the Bank of the West Classic saw Bellis reach her first ever semifinal at a Premier event in front of her home crowd, losing to compatriot Coco Vandeweghe there. Despite so, it was truly an excellent performance by the youngster as she stormed to the semifinals without losing a set and defeating quality players like Alize Cornet and Petra Kvitova along the way.
Her win over Kvitova was exceptionally amazing as she triumphed in a little over an hour, losing just two games along the way to earn her fourth win over a Top 20 player.
Carrying over the momentum into the Rogers Cup, Bellis faced Washington semi finalist Julia Goerges in a battle of in-form players in the first round. Having been thrashed 1-6 1-6 by the same opponent just back in June, Bellis seemed to have forgotten about that one-sided loss as she came back to clinch the win despite losing the first set.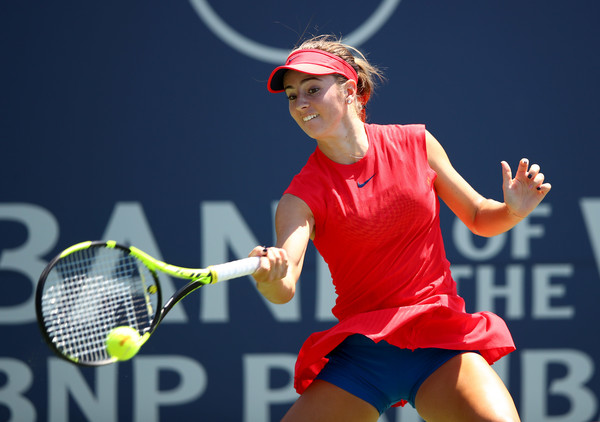 Match Analysis
Svetlana Kuznetsova is the favorite on paper here, but Bellis is not a player to underestimate especially with her ability to create huge upsets. The Russian has to be playing her best tennis against a such a dark horse in the American and to eliminate any possibility of an upset.
To go against Bellis' aggression, Kuznetsova has to take charge of rallies throughout the match, dictating the play to prevent Bellis from playing in her comfort zone. Also, to catch her opponent off-guard, the Top 10 player could also mix in drop shots and slices into her game to ruin her opponent's rhythm as well.
The current world number eight has already been doing that well, using a variety of shots to break down her opponent's game. Being a successful doubles player in the past, Kuznetsova could move up to the net more often as she has great hands there, looking to earn some free points there. The Russian should also try to have a high first serve percentage, disallowing Bellis from attacking her second serves.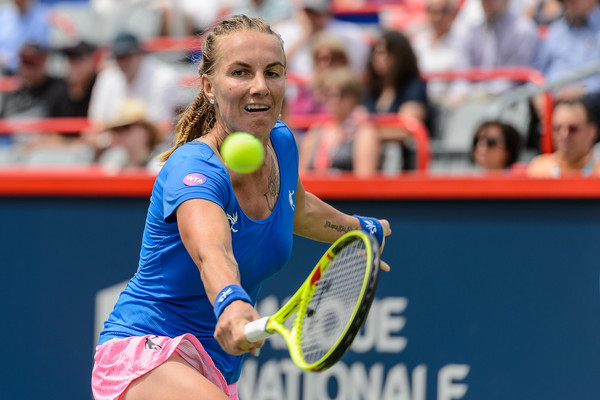 Bellis would have to dictate play as much as possible as she could not afford to be on the defense against another aggressive player in Kuznetsova. To go against the Russian's variety, the youngster must be able to have excellent footwork and movement around the court. Her controlled aggression and well-placed shots must come into play if she were to have any chances of creating the huge upset over the Top 10 player.
Her serve cannot be too vulnerable as Kuznetsova would pounce on every opportunity to expose the loopholes on Bellis' serves, and a good serving display would definitely aid the American in at least getting a set.
Final Thoughts
Bellis could be fatigued considering she survived a thriller against Julia Goerges yesterday. Kuznetsova has a great chance to replicate her quarterfinal run from last year and without too much attention from the media, Kuznetsova can handle the pressure well. Another negative factor for Bellis is that she always struggles against the hard-hitting players but her win over Kvitova last week proved otherwise. Her ability to perform well against top players would help, but Kuznetsova's experience might just get her through.
Match Prediction: [8] Svetlana Kuznetsova d. Catherine Bellis in three sets