 Karolina Pliskova would play her first tournament and match as the new top-ranked player in the world but she faces a tough opposition in her opening match at the Rogers Cup as Anastasia Pavlyuchenkova awaits for her. Despite owning a 4-0 head-to-head lead over the Russian, the Czech cannot underestimate her opponent as she has the ability to create some huge upsets.
Pliskova's recent results
Ever since falling in the second round of the Wimbledon Championships to surprise eventual semifinalist Magdalena Rybarikova and reaching the top spot in the rankings for the first time in her career, Pliskova has not played any tournaments as she opted for a lighter schedule this year. This would be the Czech's first tournament as the world number one and the pressure would inevitably increase considering her status currently.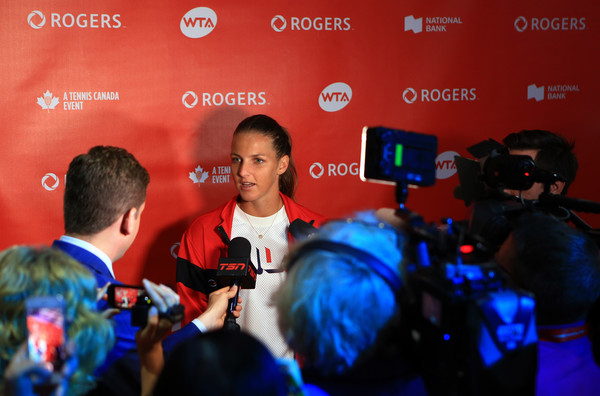 Pavlyuchenkova's recent results
After surprising a shock exit in the first round at the All England Lawn Tennis and Croquet Club at the hands of an inspired Arina Rodionova, Pavlyuchenkova has only played one tournament, the Bank of the West Classic.
The Russian looked great in her opening round win over Alison Riske there, securing the best possible debut in Stanford. However, she was totally outgunned by the hard-hitting Coco Vandeweghe, who eventually reached the final, in straight sets as she was only allowed to win just a mere five games along the way.
Moving onto the Rogers Cup hoping for a great run considering she has to defend quarterfinal points, Pavlyuchenkova was handed a very tough draw which made replicating the run even more difficult.
She was drawn to face former Top 20 player Alize Cornet in the opening round with the world number one, whom she has never beaten nor won a set against in four career meetings, waiting in the second round. However, she played incredibly against the Frenchwoman as she strolled to a comfortable win in just 57 minutes and lost just a solitary game along the way.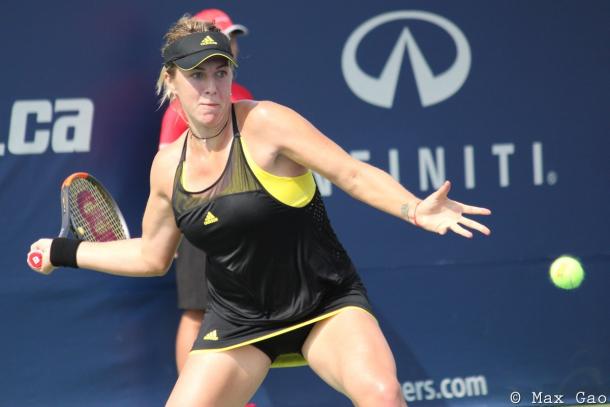 Head to Head
Pliskova could be considered as Pavlyuchenkova's biggest nemesis, considering her 4-0 lead in their head-to-head record. The Russian has always struggled against the hard-hitting Czech, not winning a set in any of their meetings as well. Their most notable meeting came at the Fed Cup final back in 2015, where Pavlyuchenkova's loss proved costly as Russia lost a 2-1 lead and failed to capture their first title since 2008.
Match Analysis
Pliskova's style of tennis has always troubled the Russian, who often tends to lag behind in the rallies due to the Czech's powerful shots. The world number one must be able to dictate play against the Russian as she cannot afford to be on the defense.
Her powerful groundstrokes should be able to allow her to take charge, and she must try to force Pavlyuchenkova to run all around the court. The Czech's serve is a gem and she should utilize it to its maximum, securing some free points with it. Pliskova was a successful doubles player and she could use her great hands at the net to fend off Pavlyuchenkova's aggressive tennis.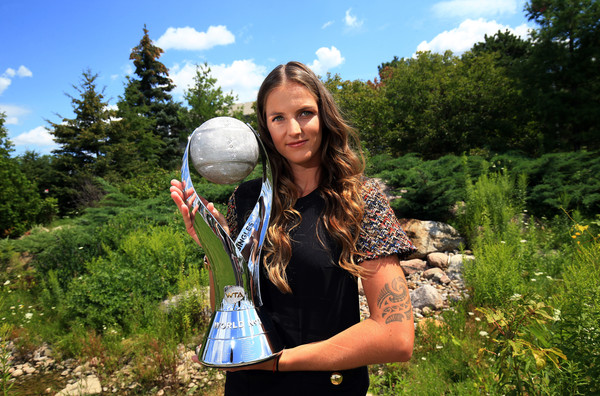 For Pavlyuchenkova to create the huge upset, she must be playing her best tennis and firing on all cylinders. She has to perform like how she did in her merciless victory over Alize Cornet in the first round, taking control of the proceedings from start to finish.
It would be an uphill task to do that against the world number one, and therefore she should make use of all her opportunities to make a breakthrough on the return. She cannot afford to make an abundance of unforced errors and should try to be as consistent as possible. Mixing in drop shots and adding in slices to her game could also aid her, mixing up Pliskova's rhythm on her groundstrokes.
Final Thoughts
Playing her first match as the world number one would bring more pressure to Pliskova and Pavlyuchenkova would have nothing to lose especially being the underdog and owning a 0-4 head-to-head record against the Czech. The hard-hitting Pliskova is usually unfazed by any form of pressure on the court, and therefore getting the win against a player she dominates should not be much of a problem.
Match Prediction: [1] Karolina Pliskova d. Anastasia Pavlyuchenkova in two sets