 Garbine Muguruza got her 2017 Rogers Cup campaign underway on Wednesday with a straight sets victory, but it was not all smooth sailing for the world number four. There were many moments in the match, particularly in the first set, when the Spaniard seemed tentative, even nervous, as she struggled to keep the ball in the court. After the match, Muguruza spoke to the media about what happened about how the ups and downs of her career affect her mentality.
Tough victory
Muguruza was blunt in her assessment of her performance in the opening set of her match, saying, "It was hard. I think that I had a lot of opportunities during the set, and I felt like I didn't use them. So, you know, I just tried not to be very frustrated, tried playing, you know, concentrating and thinking that I will have another chance."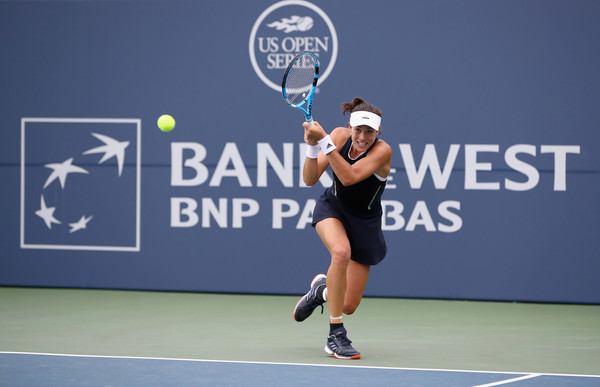 Late in the opening set, the world number four called for her coach. After the discussion, the Spaniard dominated the match. What happened during this magical conversation? "I felt like I was missing too much maybe and, you know, he was making me calm a little bit, calm down. You know, it's normal. And it worked, you know. I felt after that I missed a little bit less. It's not magical, but I think it helped me those words."
The change was dramatic, as Muguruza barely missed after the chat with her coach. When asked how she managed to put the struggles of the opening set behind her, she explained that "we deal a lot with frustration because we miss a lot of shots. We make a lot of shots. So, you know, I'm kind of used to it. So just when you miss a shot, you have ten seconds to forget about it and play the next point. So I just -- it's quick like changing the page and, like, whatever. Next point. Being just very cold with myself, not getting very emotional if I do a mistake."
Pressures of a star
A month ago, Muguruza won her second major title at Wimbledon. Last year, after winning her first major at the French Open, she struggled a bit. When asked about what it's like after having won a major, Muguruza explained "most people think that if you win a Grand Slam, you know, you have that extra confidence, so much confidence that you're going to win matches by, you know, miracle. In fact, it's not like that, because you have all these opponents that they just want to beat you, and they're playing very well as well. So, you know, just going out there, forgetting about everything and going for the match a lot… I'm concentrating a lot on working hard, being very humble, not taking anything for granted."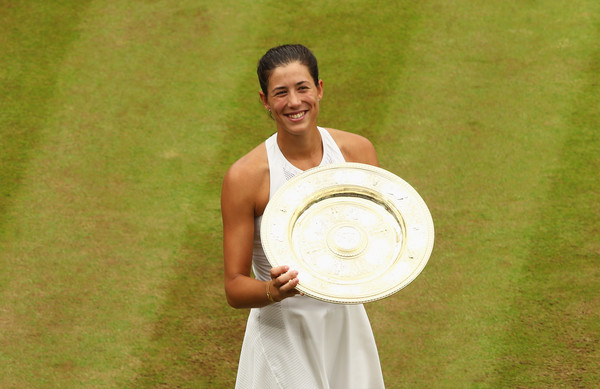 This time around, after winning Wimbledon, the Spaniard took a couple of weeks off before returning to action last week. She compared her 2016 and 2017 experiences of winning majors, saying, "When I won the French Open, right away I had to compete and it was the first Grand Slam. It was a lot of emotion. And I feel right now that I'm a better player. It doesn't mean I have to win or lose. But I do feel different, no matter what happens. And I did take a few days off, not a lot. Because I would rather have a few days where I like to do some media, some fun stuff that I enjoy as well. But I went right away to train and I'm like, You know what? I don't want to wait a lot. I want to go on the court and keep playing. And, yeah, play Stanford, play here and all the tournaments."
Muguruza will play Ashleigh Barty in the third round.